How To Use Colorful Patterned Fabrics In Your Home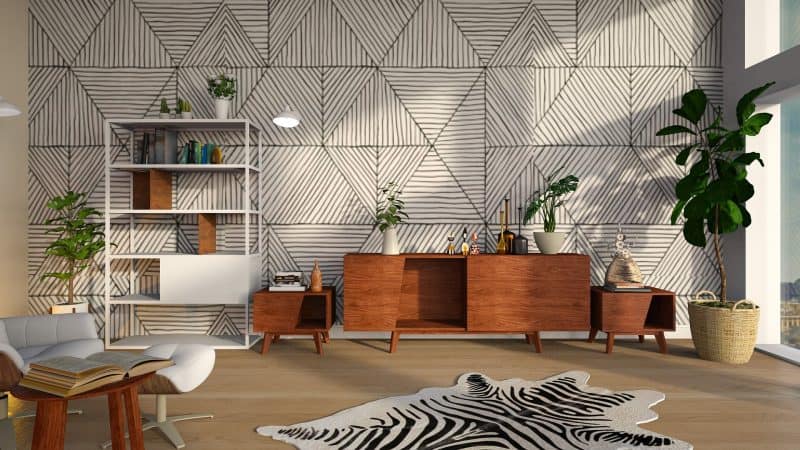 The sunshine rays are peeking through our windows inviting us to move and explore, and just as we rise and stretch we remember the pandemic.
If we still remember the pre-Covid times, most of us always wanted more time to spend in our homes, more time with our families and now here we are – at home, so let's breathe in the yins and yangs of our world status and make the best of it.
We are inspired by boho and eclectic style and our mission is to revive the details and incorporate them into classic and modern homes. A touch of color can change the atmosphere of our home, so let's take a look at some fresh approaches to patterns and how to use them without breaking the bank.
Walls and Wall Art
If you are not ready to hire painters, but at the same time would like to test different designs for walls, you might look into printed tapestry or wallpapers. The selection of colors and patterns is unlimited and samples are available at stores. A small portion of the wall can be used to test the color scheme and overall match with your furniture and existing wall paints.
This creative process can be a DIY project for the whole family but it is perfectly simple and can be done by one person.
The variety of options fit perfectly with elegant minimalist home design, boho, traditional, eclectic, and modern. This vibrant solution can transform the home appeal and express your inner artist.
Wall painting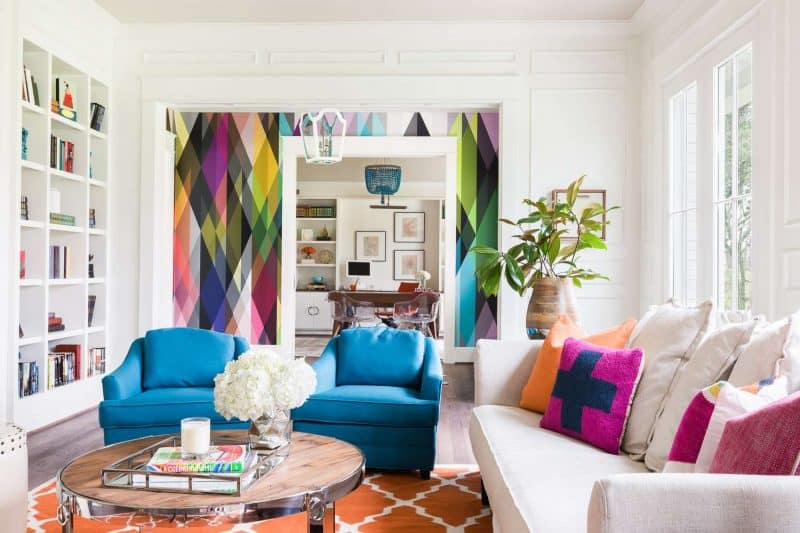 An ideal opportunity to shed gloomy and plain walls and put on the coat of joyful patterns. A small portion of a wall or a cozy corner could be painted into a geometric pattern of your favorite colors.
This kind of groovy look can be achieved by layering protective tape in all sizes and shapes.
Filling the gaps with colors of your preferences with a painting brush will create a geometrical form but for overlaying the colors this process should be repeated after the first coat of paint is dried.
Wallpapers are perfect replacement for painting work. If you prefer printed patterns, newer types of wallpaper are incredibly easy to place, and mixing and matching the prints and colors can create a unique collage.
Wall tapestry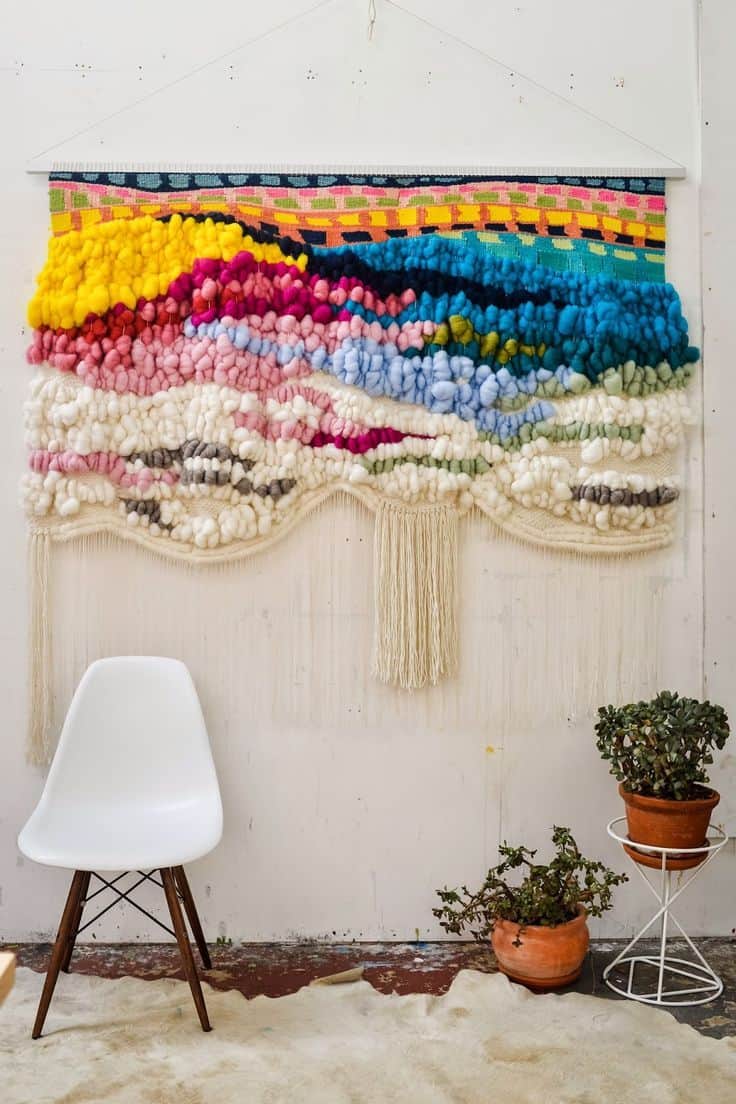 Details matter. These complex works of art are witnesses of time and history. Our modern homes could use some warmth and eco-friendly and cruelty-free materials. Hemp tapestry is a great choice if you are looking into these inspiring art pieces.
Best Placement of Colorful Patterns in Each Room
Colorful ideas for the bedroom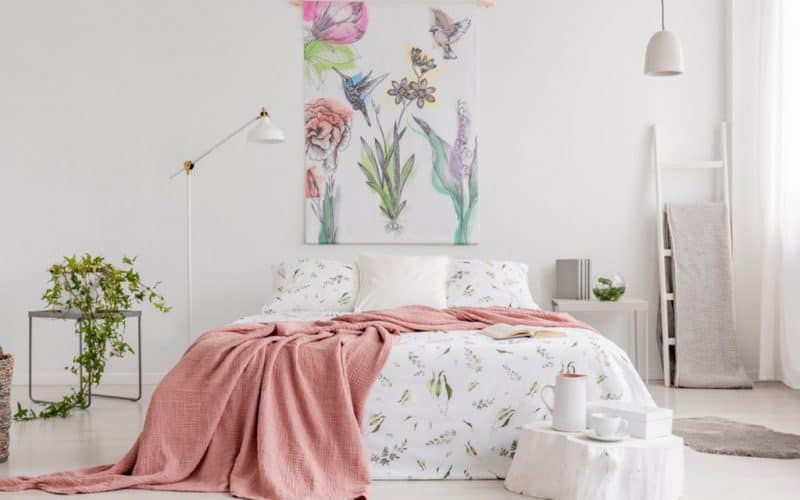 The watercolor tapestry can be framed and installed in the bedroom. A splash of color placed in a headboard area will inspire your mornings and will turn the sleeping area into an oasis.
Tapestry may not be everyone's cup of tea, however, these can be printed, framed, and incorporated as art details. New modern tapestry prints vary from floral to watercolor painting replicas to pleated nets and there might just be the perfect piece awaiting to be discovered.
Inspiration for headboard design ides can be found in every day items such as your personal photograph, vacation photos or simple abstract children paintings.
Colorful ideas for the kitchen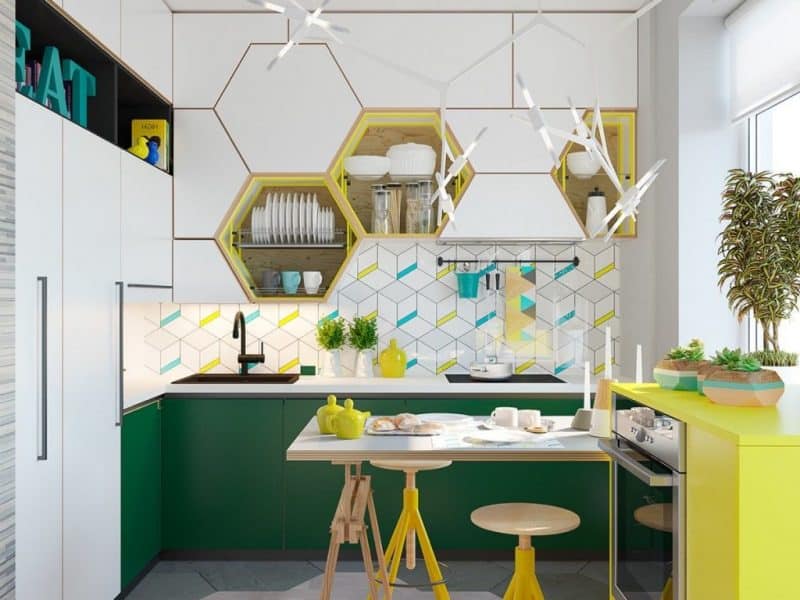 All kitchen wizards need some magic in their favorite space. Bright yellow and cheerful green will energize the ambiance with summer vibes and reflect the light in a warm mixture of freshness.
Colorful tile blocks or mosaic tiles come in all shapes and sizes. Diamond patterns create the tridimensional illusion and play with the space size.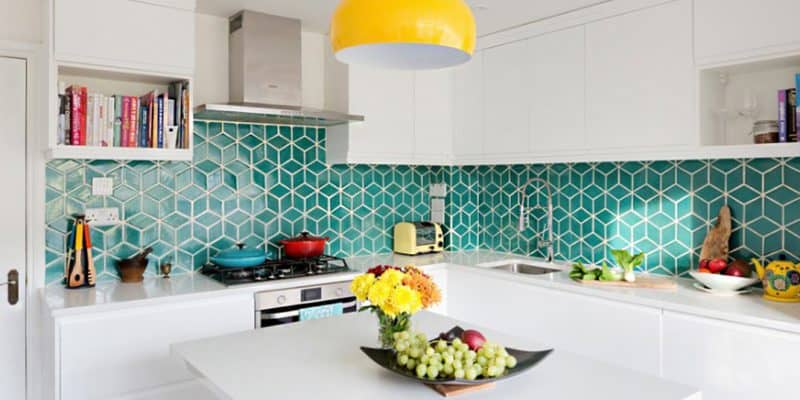 Colorful ideas for the bathroom
By adding color to this area, your bathroom will turn into a spa or an exotic space where you can practice your singing.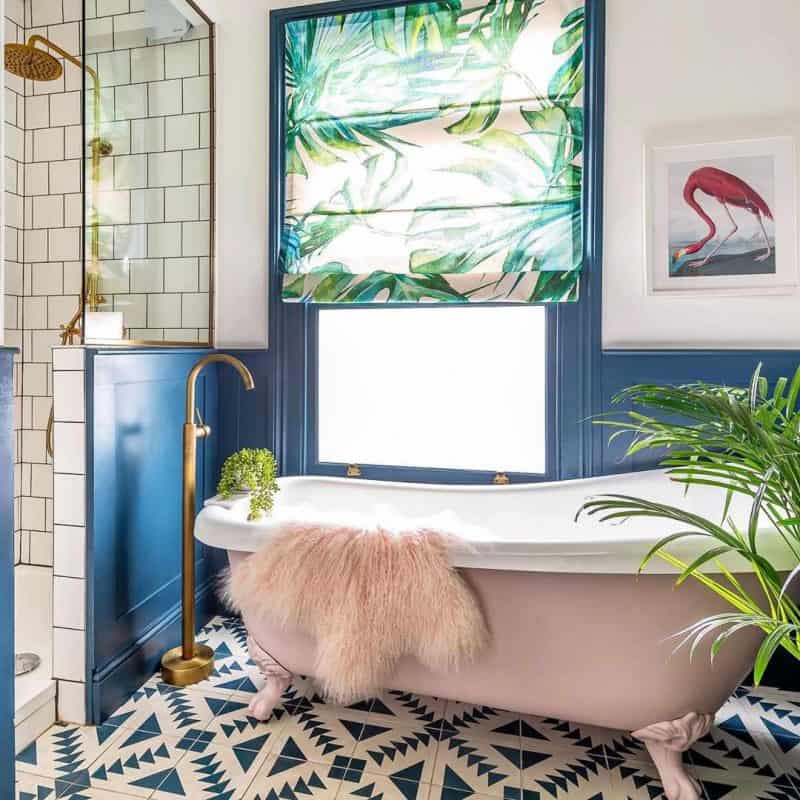 The bathroom is also a perfect place to display your art. Weatherproof fog-free frames will protect your handmade paintings, prints, or photographs from water damage.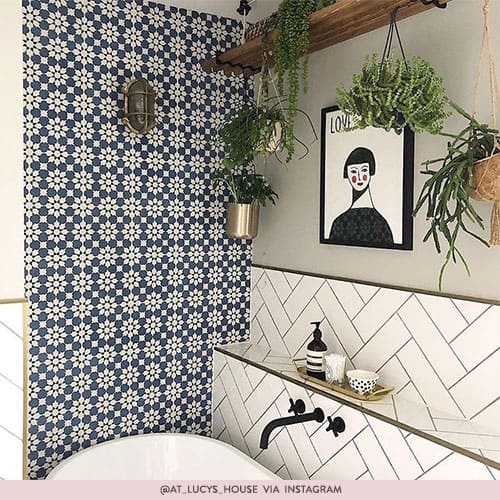 In addition to these inspiring wall design ideas, new and out-of-ordinary sinks are the new must-have.
Colorful ideas for the living area
Furniture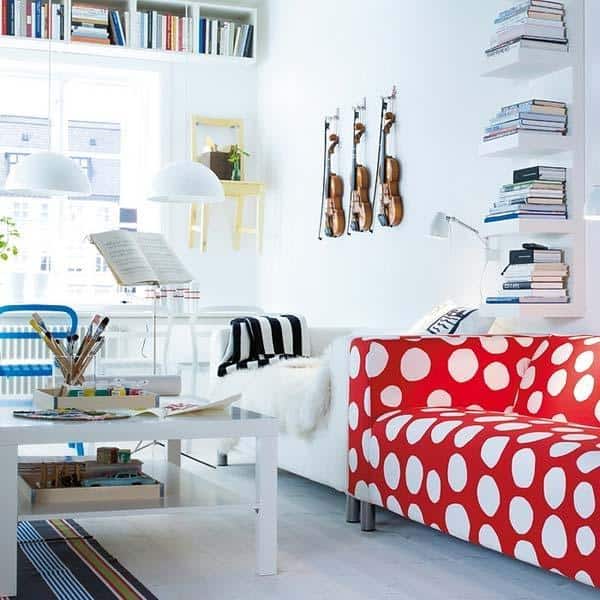 Vivid colors and bold prints will definitely make an impression. Whether you prefer polka dots or geometric printed fabrics the best way to add patterns to the furniture is to make these into statement pieces.
Your favorite sofa can be reupholstered with colorful patterned fabrics. Flowery patterns are ideal for classic design and vintage furniture, but if you feel whimsical, bold neon prints might be a good selection.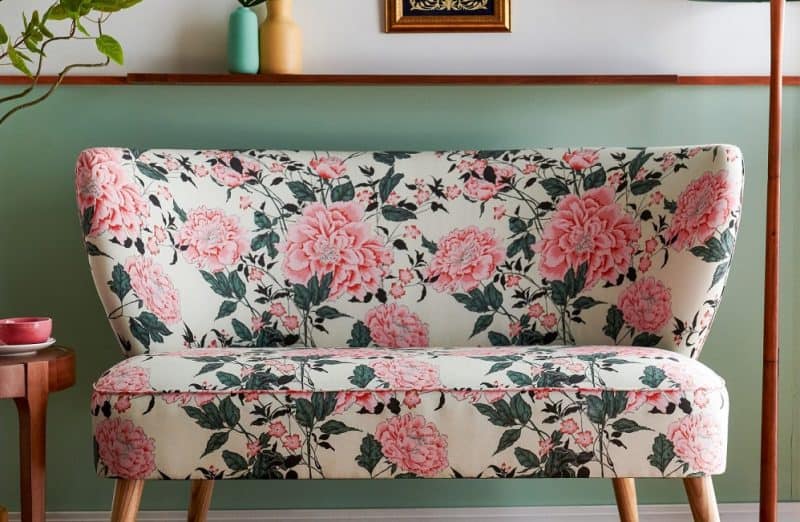 Rugs
Adding colorful rugs is another bold move. If you feel ready for this step an endless selection of prints and colors are available.
Whether you want to bring life into flooring or just wish to replace your existing rugs, a variety of shapes and sizes, as well as designs, can alter and mold your space into a fun and inviting ambiance.
Rugs can be placed in every room in your house. Your home office, hallway, living room, dining room or bedroom will be completely transformed into a vibrant or a calming mixture of patterns and colors, whatever your preferences might be.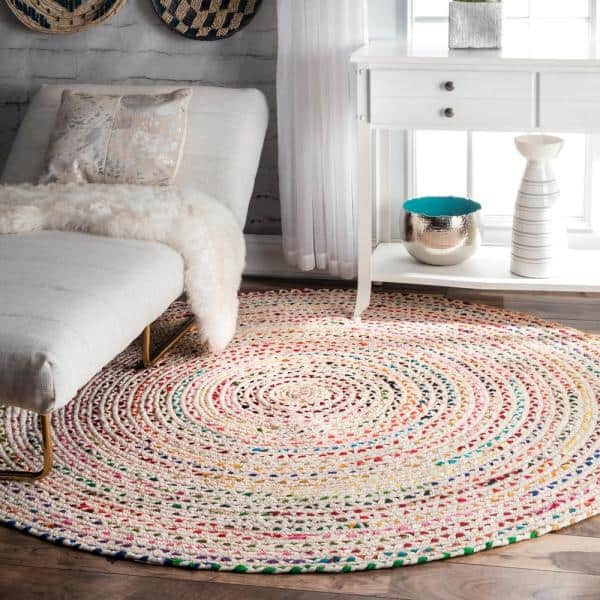 Lamps, Pillows, and Covers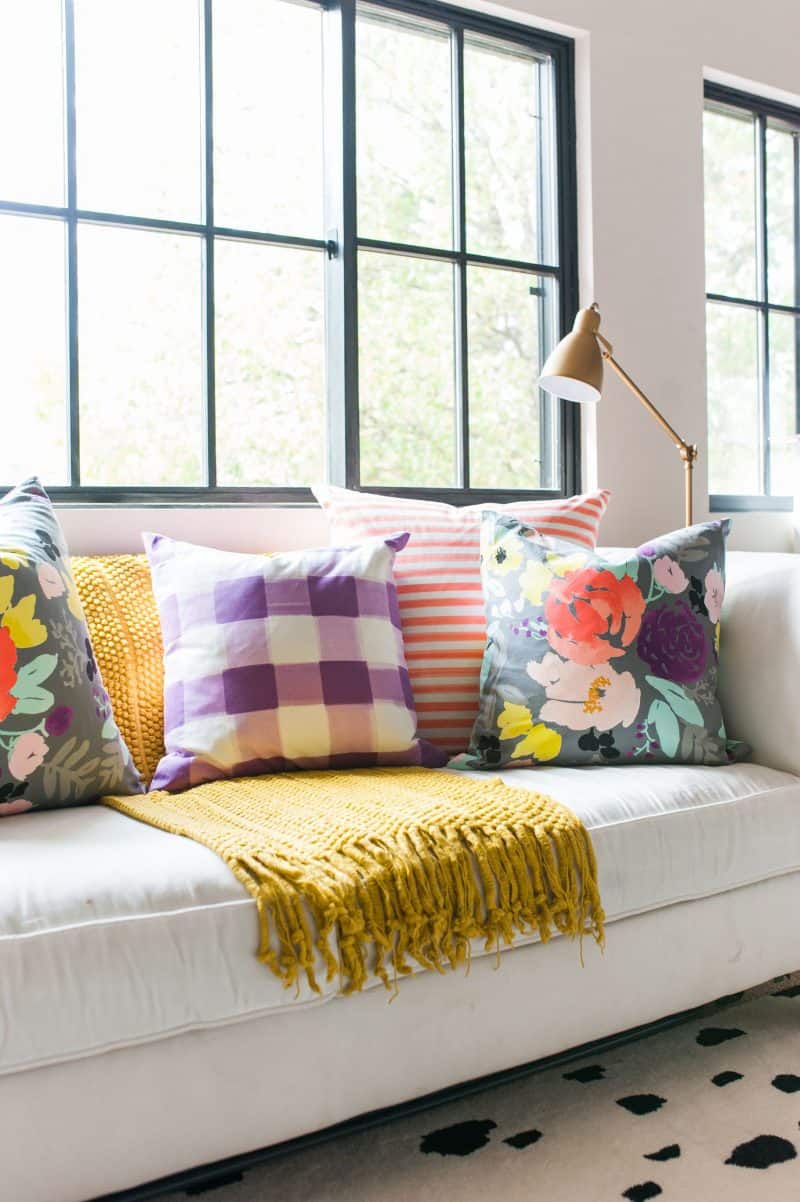 Minimal touches with your home décor can make a big difference, from plain to extraordinary, from monochrome to Versicolor.
Pillows are inevitable items in every home. Other than functionality and need these are decorative items that contribute to coziness and warmth. Why not dress them into beautiful prints for a spectacular view and vibrancy.
In addition to pillows, why not add a fluffy blanket to snug and relax in the afternoons.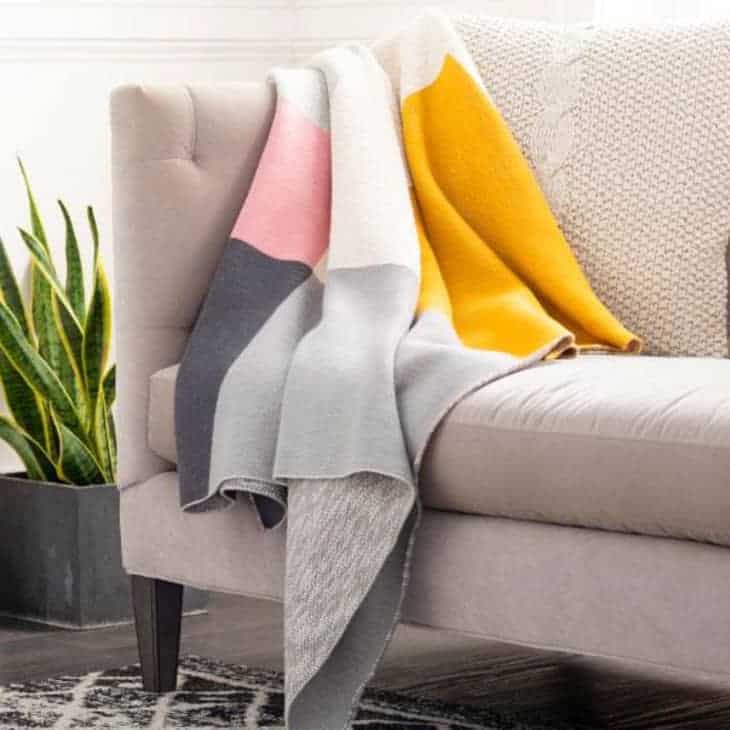 Lamps are a beautiful addition to every room in the house. Floor or table, wall, or bedside table lamps are the perfect decoration for every part of the day. When off, these are marvelous pieces of art and form, and when on, sources of light in a variety of colors and intensity.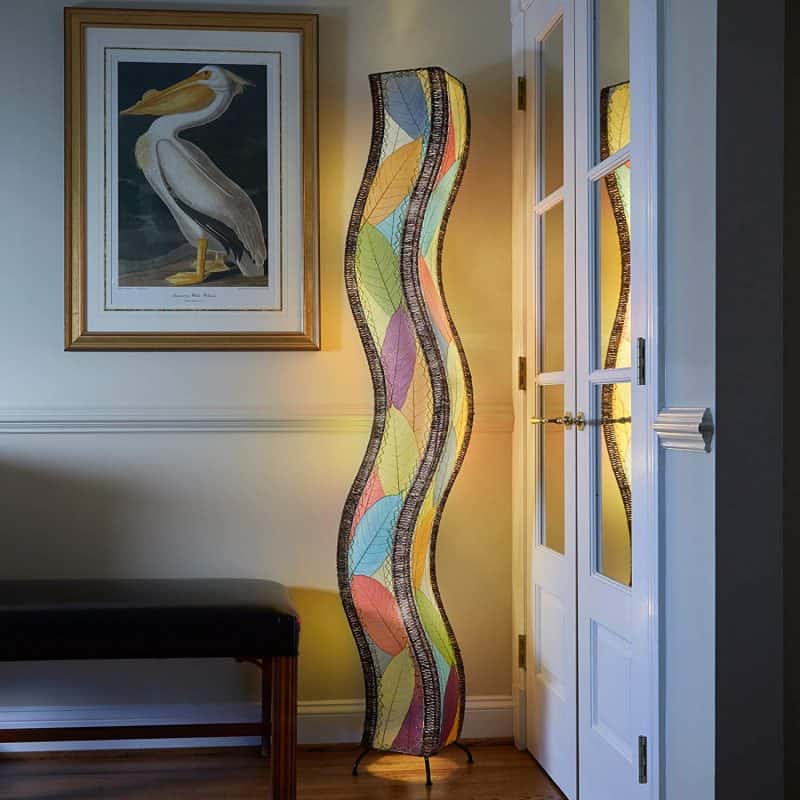 Colors affect our mood, they have the power to calm us down or inspire us for great things.
We love colors, and hopefully, our colorful ideas will inspire you to make some bold changes to your home.