I wish I knew this before I bought a carpet for my home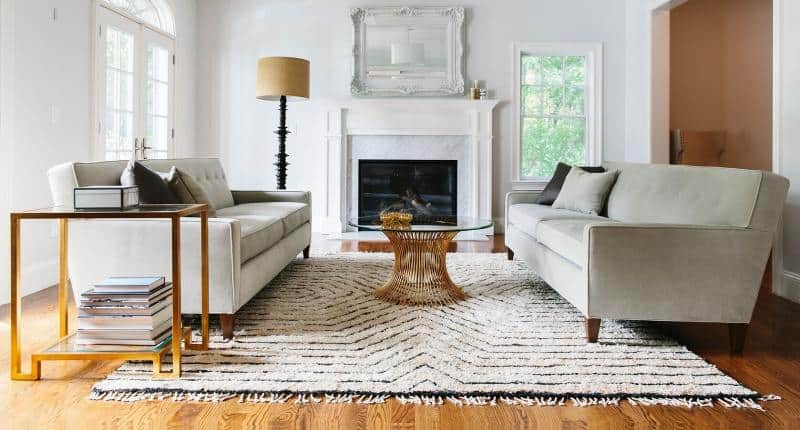 "Flooring is the foundation of any beautiful room. Start with a great carpet and the rest will fall into place." 
Carpets have an influence on the environment and even on people. Think about how red carpets have an enormous influence on society. People feel more powerful and important when they walk on the red carpet. Even in the story, there is a magical carpet that has a big influence on people. It's the same in the room. A room without a carpet or rug has a sterile look, otherwise, with it, you will get a warmer atmosphere.
Check some qualities before you buy a carpet
Before you choose a perfect carpet, you need to meet with some factors that affect the quality of the carpet. Except for the design, and pattern, it's essential to consider a carpet pile and color, carpet fiber, carpet density, and carpet backing.
A common carpet pile height is less than ¾ and weight is between 40-70oz. When the carpet pile is heavier, the carpet will look more luxurious, and it's more durable. Different types of carpet piles are tufted carpets, cut pile carpets, woven carpets, twisted pile, bonded carpets, etc. The best pile is medium pile carpet. It will give you comfort.
Carpet fibers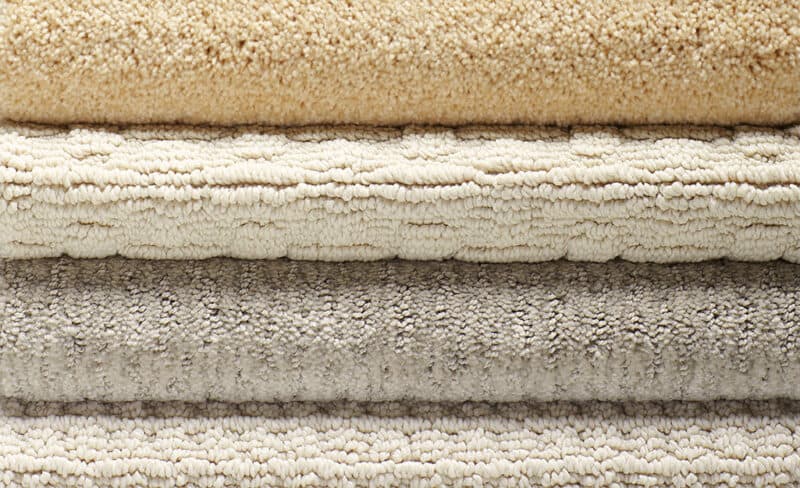 Different types of fibers can be used for making carpets. The most popular fibers for carpets are polyester, acrylic, wool, nylon, and polypropylene.
Wool. If you want to buy a soft carpet, the best choice is wool. It's natural and the softest material. Another major benefit is that wool is resilient. Woolen carpets look luxurious. High-grade wool carpets are very expensive, so many producers combine wool with synthetic fibers. You have to be careful with wool carpet, because it's an ideal place for moths and carpet beetle larvae. Wool carpets are made from the sheep's hair, and some woolen rugs are made from the goats' or alpacas' hair.
Before you buy a detergent for cleaning the carpet, look at the substances. Alkaline substances can damage your wool carpet. It's important to know that it can be difficult to remove stains because wool is a very absorbent material. When you spill something on the carpet, clean it immediately.
Polyester. It's also a stain-resilient fiber and you can recycle it. Polyester carpets are soft and long-lasting. How long it will last depends on how high traffic in the room is. It's not as expensive as wool and nylon, so we can say that it is affordable. Polyester carpets are easy to clean.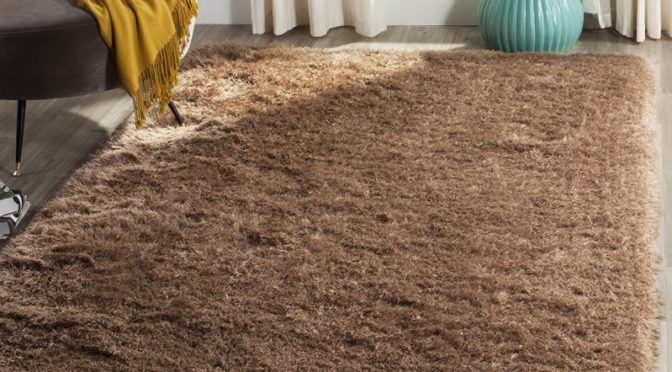 Nylon. Nylon is considered the most durable synthetic carpet fiber. It is a very resilient fiber. Nylon carpets are the easiest to clean and maintain. They are expensive but less expensive than wool.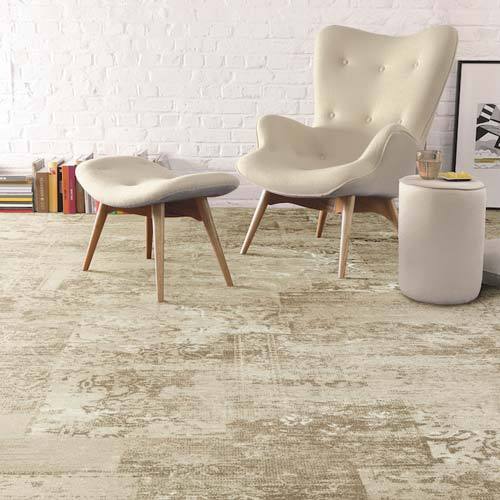 Polypropylene. Polypropylene is a synthetic fiber and not as resilient and durable as other fibers. It's an excellent choice for basements and outdoors.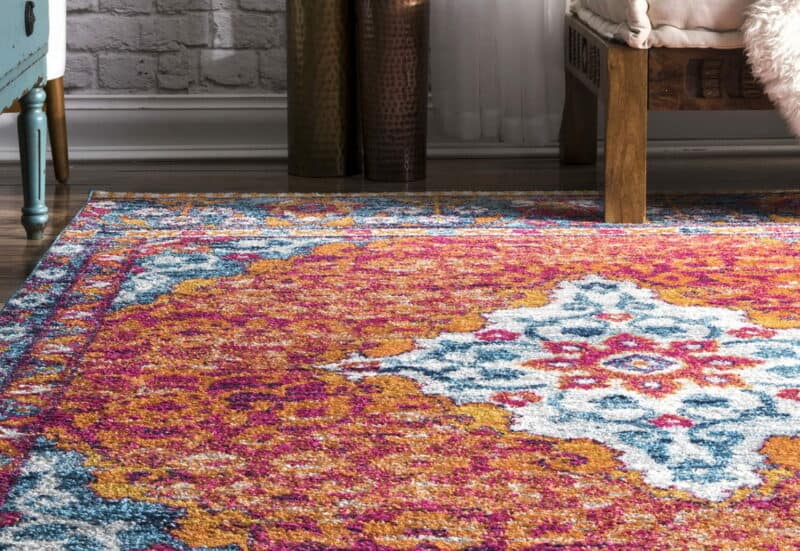 Carpets in the living room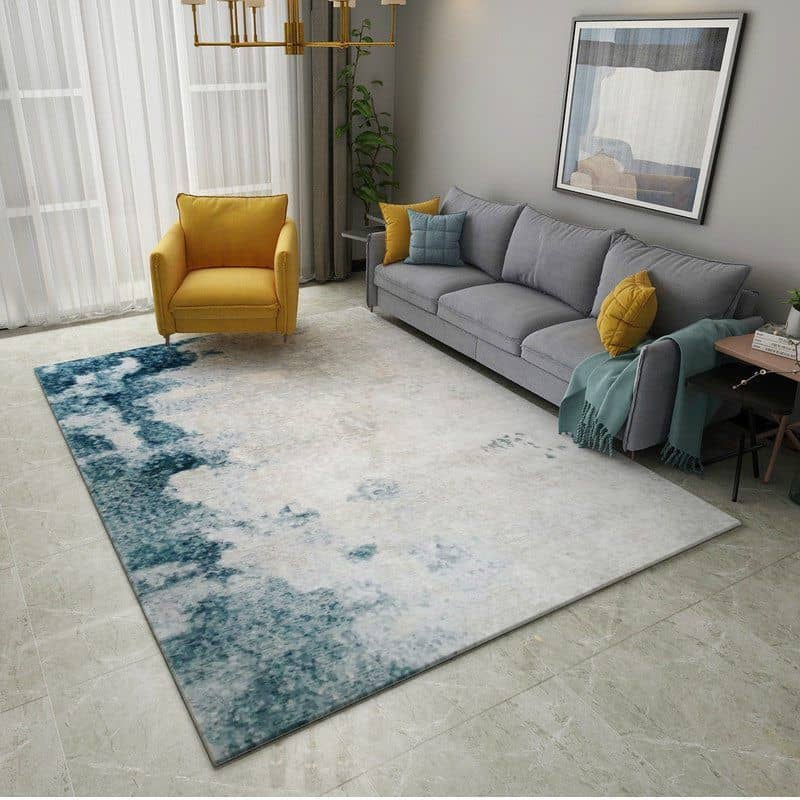 As the living room is the most used room in the house, consider buying a durable and easy to clean carpet. Wool is the best choice for the living room because it's durable, soft, and visually beautiful.
Common carpet colors in the living room are natural colors, such as beige or light grey. The space will look larger and warmer.
Carpets in the bedroom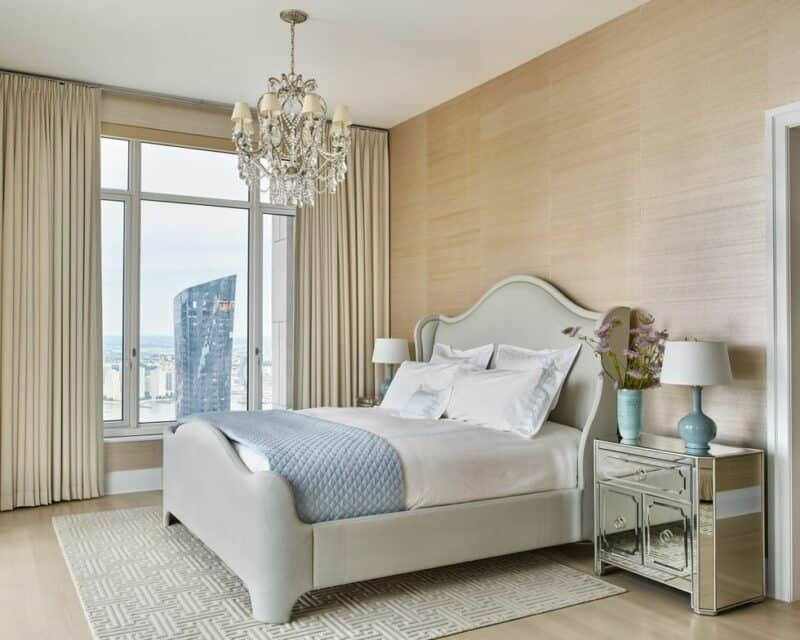 Bedroom as a living room, has a relaxing purpose. We want to relax and feel comfortable. As we are usually barefoot, it's perfect to have a soft carpet in the room. Common types of carpets for the bedroom are wool, nylon, polyester. If you want to make a cozy look in the room, choose a carpet with a high pile.
Brown, gray, and tan work well in the bedroom, and it's easy to match them with other colors. Choose dark carpets, if you want to make your room warmer and smaller, and this is especially helpful for large or rooms with less furniture.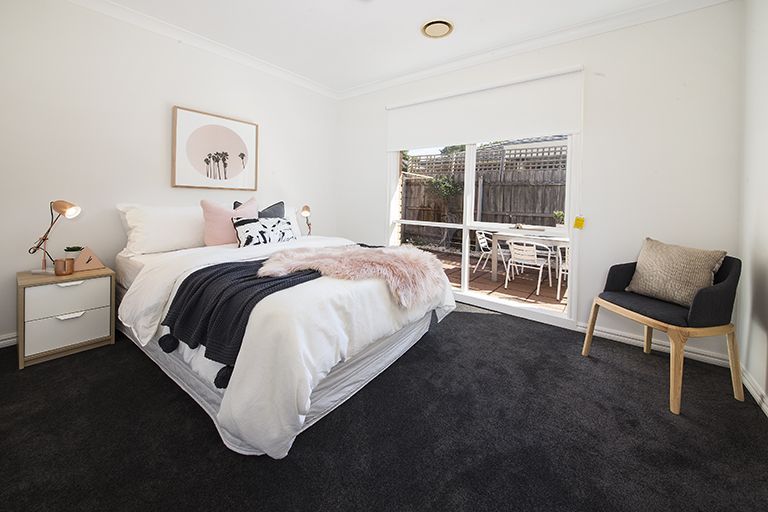 Carpets for stairs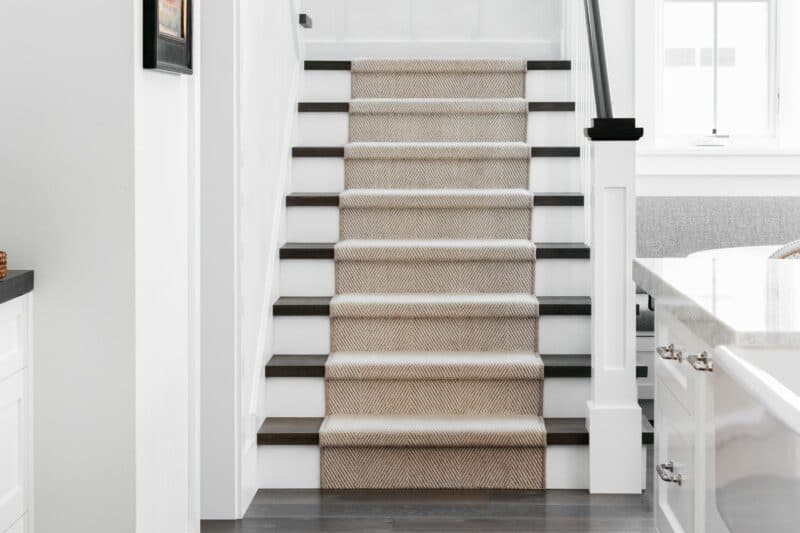 Carpets for stairs are a good idea because they can prevent slipping and falling, especially if you have small children. Other benefits of carpet stairs are that they are warm and have low noise.
A common choice for carpets on the stairs is a carpet that has a low pile. Preferred colors are light shades of colors, but dark colors can narrow the space.
Carpet for hallways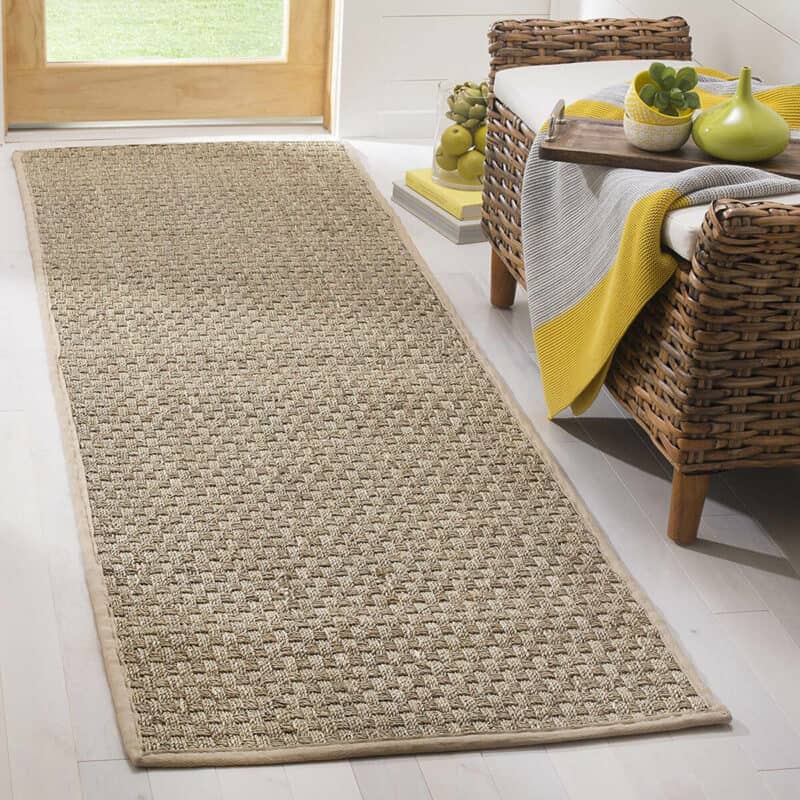 As the hallway is a high traffic area and near the entrance, it's important to think about what type of carpet is perfect for you. If you have a pet, then the carpet is great for you, because they cannot slip easily. Synthetic nylon carpet is a common choice for the hallway.
To choose the right dimension of the carpet in the hallway, measure the hallway. It should be placed on the floor, at least ¾ the length of the corridor. If you have furniture in the hallway, don't put the legs of it on the runner rug.
Regarding the style of the carpet, It's good to combine it with the style of the room. The carpet will give you a warm and cozy atmosphere.