10 ideas for making a dreamy kitchen
Cooking brings some good emotions to all of us and brings nice memories. We cook for our family, friends, for special occasions and spend a good time together. But sometimes cooking can be tiring. Especially if our kitchen doesn't look like we want it.
You can make your kitchen cozy with a few tips.
Firstly, you need to find a suitable kitchen for your living space. It depends on the space, how big it is.
Island Kitchen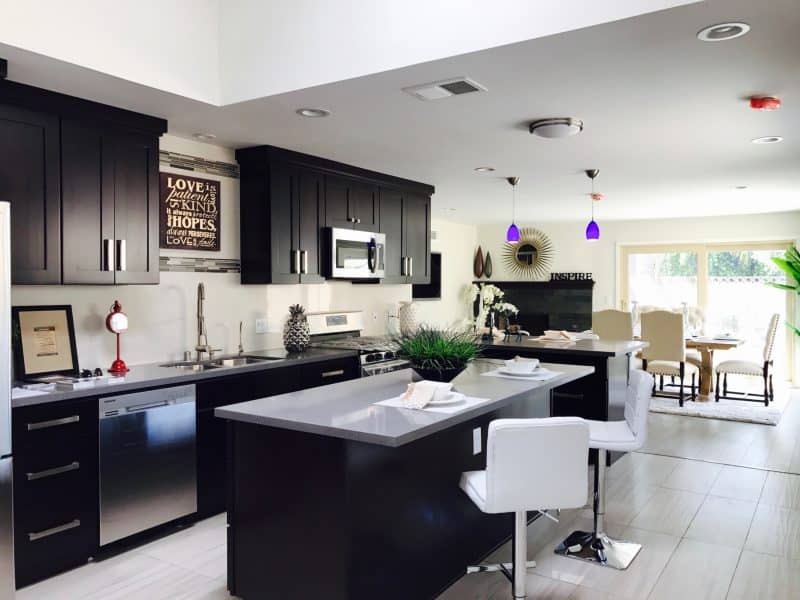 If you like an open space, then this kitchen is a good choice. This kind of kitchen consists of a freestanding counter (the "island"). You can put bar stools and drink wine with your friends or family while you are making dinner.
Galley kitchen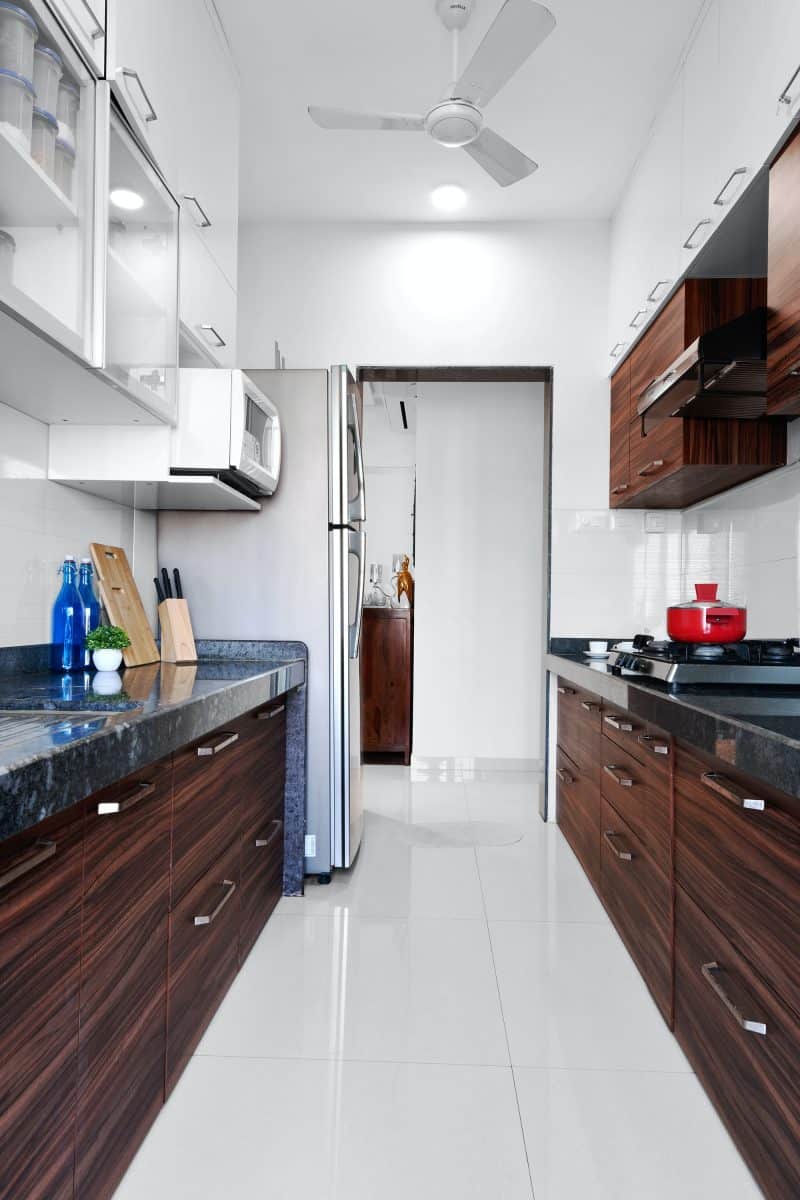 It's a common choice for small homes and entails two stripes of appliances and preparation.
U-shaped or L-shaped kitchen
For medium spaces you can make this kind of kitchen. If you like spending time in the kitchen and cooking this is perfect for you. Make space just for yourself. It's also good to make a part of the countertop and area for eating.
Choose the right color
Many factors can be included in choosing an appropriate color for your kitchen. For open spaces, you need to combine colors with your living room.
The role of White color is that the space will look clean and fresh.
You can combine white cabinets with a wooden countertop. It will look modern and great for combining. You can always use the "gold rule" with colors to make space looking bigger or smaller than it really is. Light colors make a room larger and brighter and dark colors make it smaller and sometimes cozy.
Little tricks for great organizations
Do you sometimes feel that you cannot find what you want at the moment? You need some flour but you picked the wrong jar? Let's solve that problem. 🙂 It's cheap and useful. You can buy or collect used glass jars and buy some labels. Use a black marker and write the names and purposes on every jar. When you buy something (nuts, pasta, flour, etc.) put that immediately in the jar and you won't have opened bags all over the counter. This is a great way to find something at the moment without losing time on opening and looking at what is inside. Put some plastic or metal boxes(organizers) in drawers. You can also put some wooden crates at the bottom of the counter and keep Ingredients you've not opened yet.
Modern kitchens in 2021
Besides white kitchens, warm colors are also trendy in 2021. The world's famous paint & coating company "Sherwin-William" recommended these soft and warm colors Pearl Gray SW 0052, Modern Gray SW 7642, or Pure White SW 7005.
Green cabinets are popular this year. This color has energetic connotations so you will cook easily. 🙂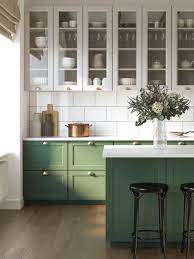 Let's play with walls. 🙂
A common choice for the kitchen is using tiles. A large format of wall tiles with neutral colors can look great and save you money. Mixed color tiles or Subway kitchen tiles are very popular. You can find it nice to put a special glass on the wall between counters. And your imagination can start here. You can do whatever you want on the glass. It can be a monochrome wall or a specific design on the glass. Some experts recommend tempered glass.
Flooring
When we talk about flooring in the kitchen we need to pay attention to durability, good looks, water-resistant, and easy to clean. 🙂 Hardwood flooring is a popular choice for kitchens. Other durable and good options are laminate floors, vinyl, bamboo, ceramic tile, natural stone tile, concrete.
Change some details
Do you think your kitchen looks monotonous? Change some details and you will see the difference. Change the faucet. Depending on your taste, you can change the old one with a modern, trendy, or retro model. If you put a plant or a bouquet the kitchen will look cosier. You will bring life to your kitchen. 🙂
Lighting
There are three types of lighting in the kitchen: Ambient, Task, and Accent. You will start with the main source of light on your ceiling and that is Ambient. After that, you will focus on the cabinets- Task, and this is great to use when we are focused on the countertop or prepare ingredients for cooking. To give the "charm" in your kitchen you can put some cabinet light, toe klick lights, etc. and that is the last type of lighting- accent. Using LED lighting will save your budget.

Now you are ready to cook and be a new Gordon Ramsay. 🙂