Organize pictures using these tips and get a beautiful look in your home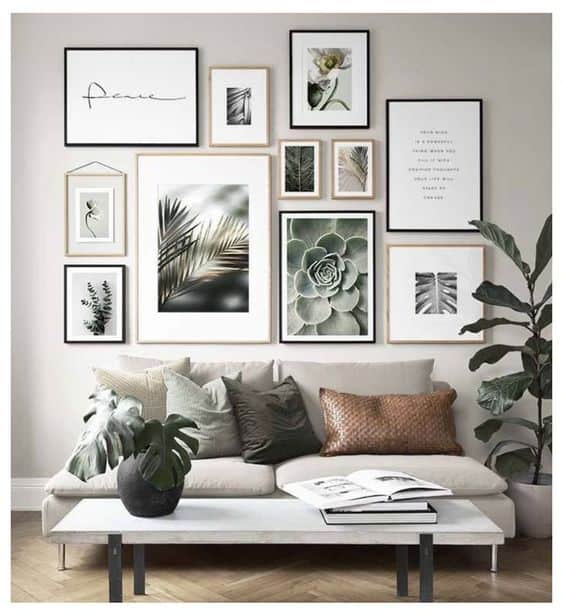 One picture is worth a thousand words. – Albert Einstein

A house without pictures on the wall looks empty. Pictures bring your life memories into your living space. Every room in your home can be decorated with some photographs, paintings, or artwork on the wall. Before you do it, let's go through these steps which can help you to decide what your ideal decoration is.
Adjust the size of your picture with a room
Before you put some artwork on your wall, pay attention on how big it is. If your room is small, it won't be visually nice to put a large picture on it. You can put a blank, papers, etc. on the wall to imagine what size fits there. Pictures above your furniture should be 2/3 or 3/4 of the furniture dimensions.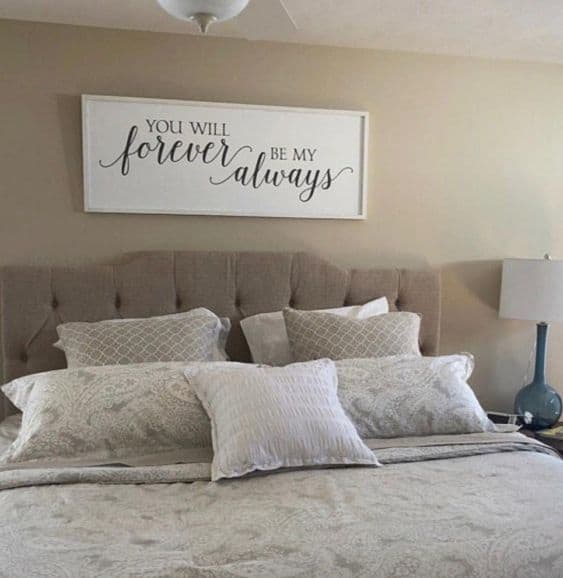 Position every artwork in the right place
There are some unwritten "rules" that can help us to choose a suitable place for our new picture.

Living room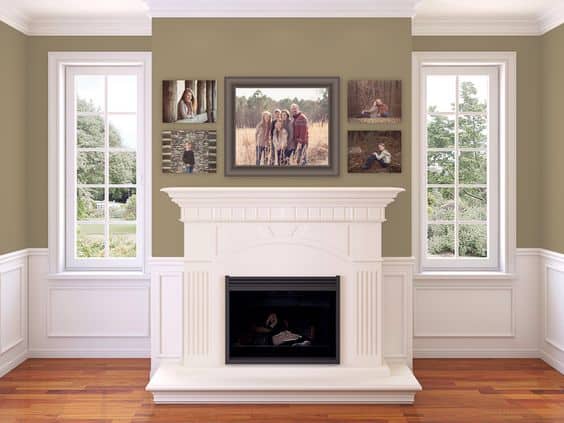 If you have a fireplace in the living room, an ideal spot will be above it. It's also important to combine the picture or a frame with the style of your living room. So, if the living room is in a retro mood, choose some retro frames for your photos or some retro pictures. Another good position is above your sofa. If the wall is empty, hang your wall art around your eyesight. A set of family photos can give your personal signature in the room. You can combine small frames because you will have space for more photos. Great idea for larger rooms is a canvas wall art set. It can give a big accent on that wall.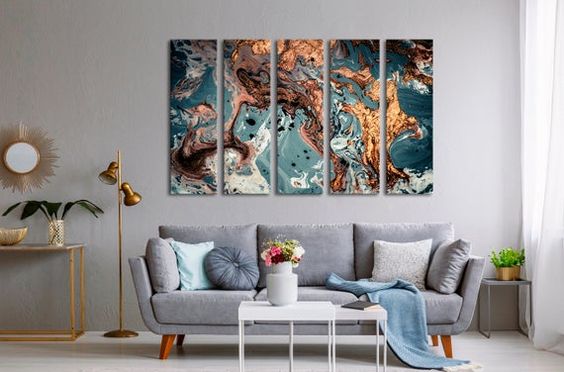 It´s nice when you sit on your sofa and look at your nice memories.
Bedroom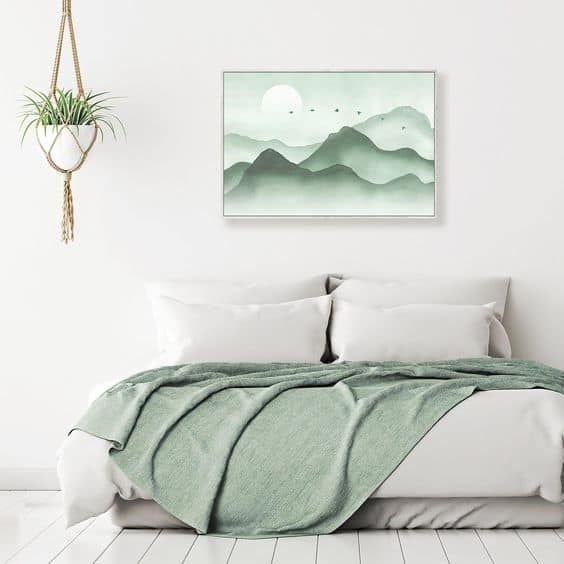 When you enter this room, leave all thoughts and problems for your good rest. Some relaxing, light colors can improve your mood. Good spots for wall decorations are above your bed or across from the bed.
Kitchen
We spend time in the kitchen every day so why don't we bring joy there. If you are a fan of glass instead of tiles on the wall, between kitchen cabinets, there is a great way to decorate your kitchen. Nowadays it's quite popular to print that glass with some pictures or quotes.

For kitchens in an open space area, a good spot is on the wall next to the kitchen. A kitchen can look great with some art on the cabinets.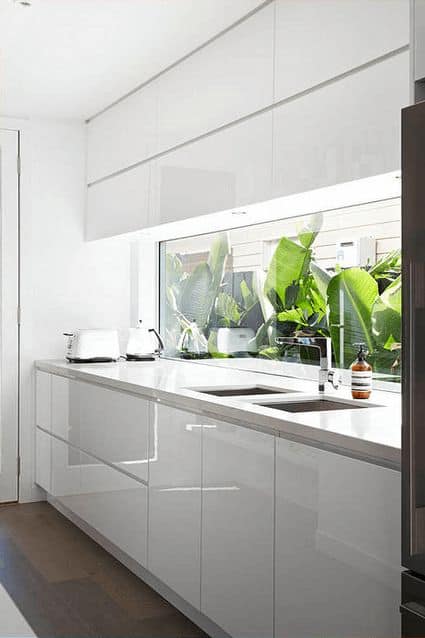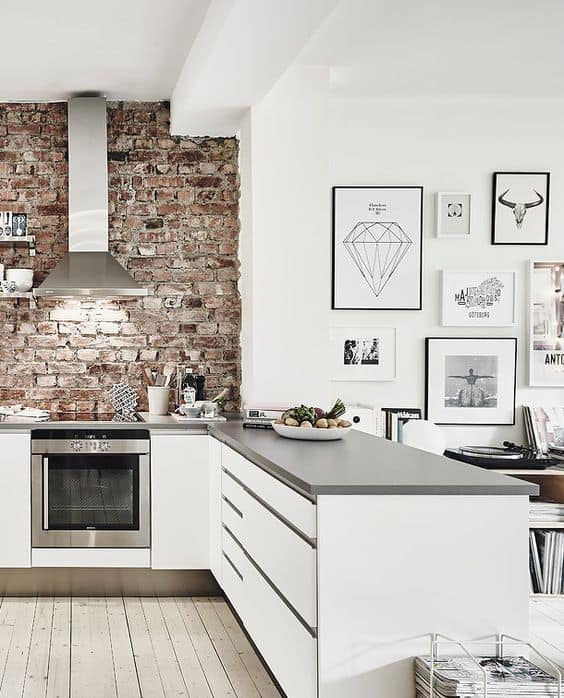 Dining room
Right after we cook the meal we will go to this eating area. This room is not on the top list but it's tightly connected with frequently used areas, living room, and kitchen. Let's make a dining room more enjoyable when you spend time with your family and friends.

A gallery wall is nice if your space is big enough. Hang a set of similar frames or paintings. A nice clock can be a part of your wall gallery. Depending on your space, choose the right size of the clock. If your wall is big enough a big clock will look so powerful in your dining room. For a smaller area, one picture is quite enough. It's simple but very nice.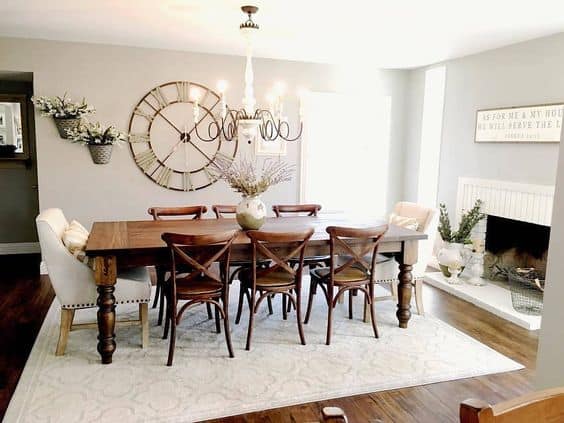 Hall
Even a hall is not a room, it also deserves to be decorated. This is a place that we see after entering the house. Because this space is without furniture, it's ideal to hang a few frames on the wall.If your hallway is not long enough, you can put your wall art above the hall cabinet. And definitely, a hall with stairs deserves pictures on the stairway wall while you are walking.

As you can see in many movies or on the Internet, decorated stairway gallery walls are very popular and that area is not so "cold". This wall is usually decorated with various frames, pictures, paintings. You can hang the same frames in the same size or many different ones, it depends on what you like.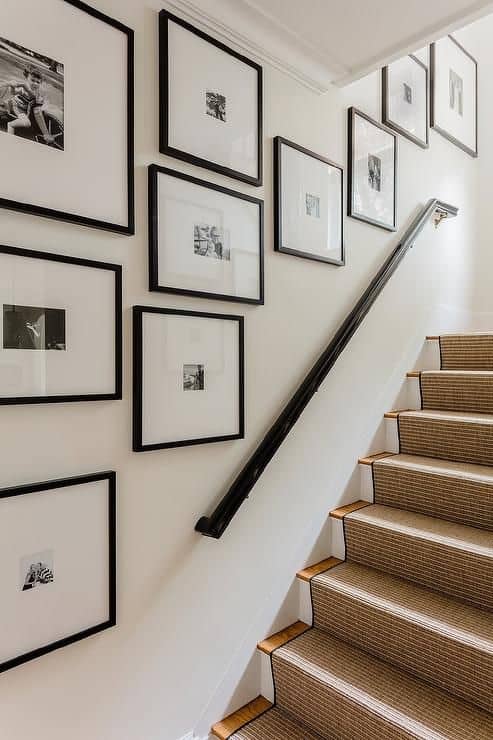 Tips for arranging the pictures
If you want to hang two or three pictures on the wall, choose the same size and put them in a row. If you have four, six, or eight pictures divide them into two groups and put them as a group, in two imaginary rows. For sets of frames, it's preferable to combine them in the same color.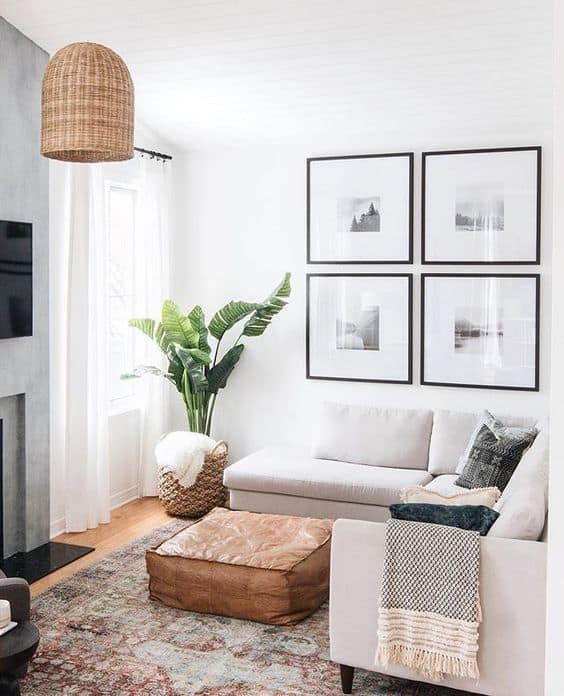 Small things can implement your home and make every room cozier.