Stairs are the heart of every home – pick the right one for your place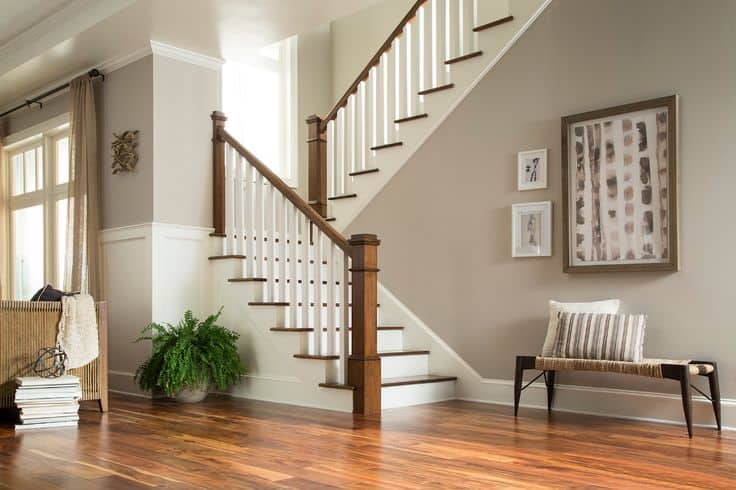 There are various types of stairs in the architectural world. Depending on your taste and possibility, you will choose some of them.
Which type of stairs is good for you?
Straight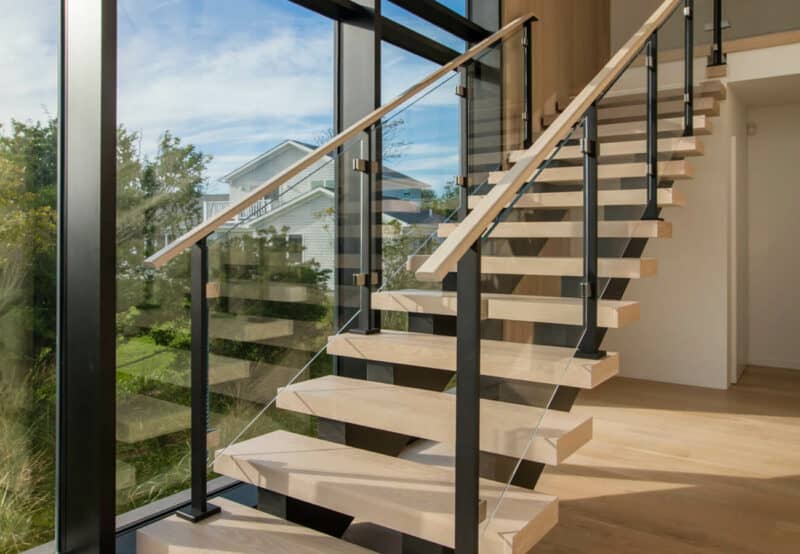 This is the most common choice of stairs. This is the easiest way to make it in your home because there are no changes in direction. They are always trendy and fit in every design.
U-Shaped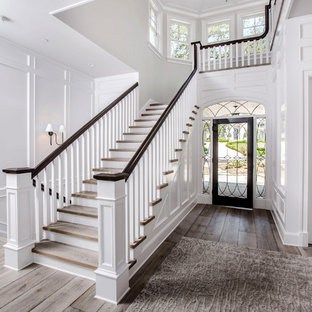 If your construction plan allows that, U-shaped stairs are good because they are not so difficult to put in the plan and they have a resting point. This type of stairs will save floor space at your home.
L-Shaped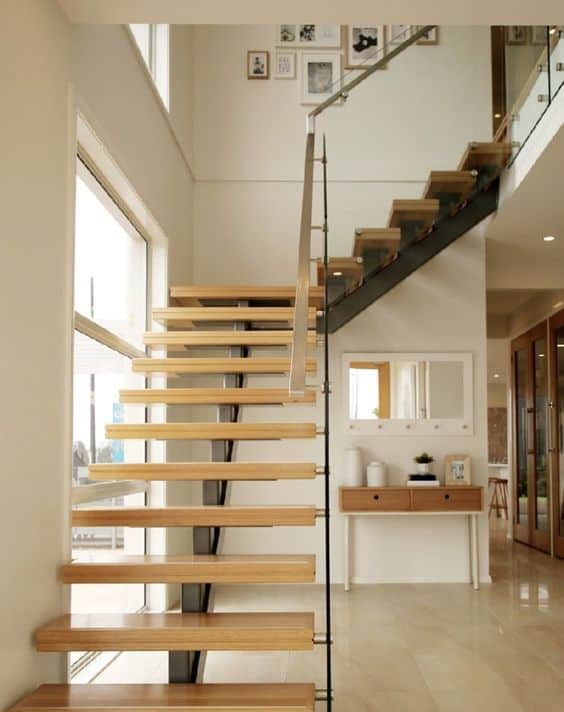 They are similar to U-shaped stairs because they also have a resting point. Otherwise, they are more difficult to build. One of the characteristics is that they take a 90-degree turn.
Spiral staircases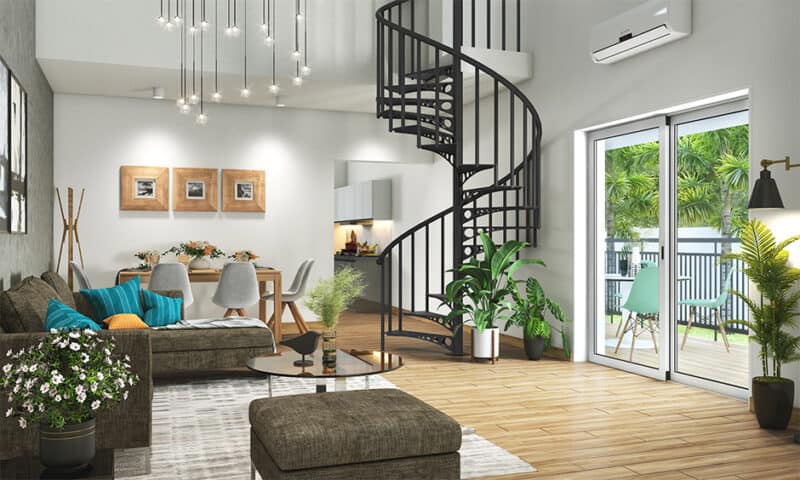 This is a modern type of stairs, and it can also save your space. It recommended them for open space projects. The benefit is that they don't need a new support structure.
Curved stairs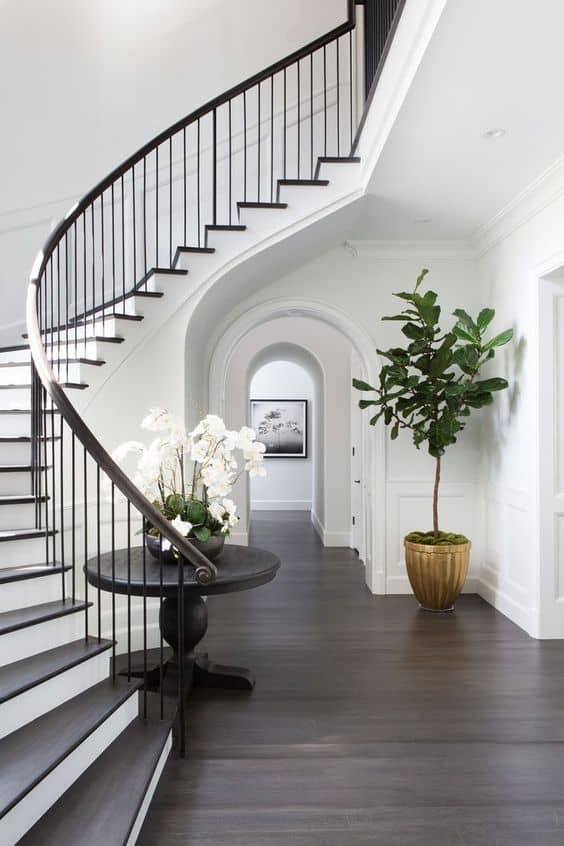 If you want to make an elegant look at your home, this is a good choice. They are so effective, otherwise; we need to mention that they are expensive.
Choose a material for your stairs
First, consider the budget for this project. After that, follow up on your style. If you want to make a rustic look, you should choose wood.
Wood
The most common material for stairs is wood. This material is friendly to your budget. Otherwise, it is classy and stylish. Hardwood is the best choice because it's durable and easy to maintain.
Oak is a common choice because it's the most durable.
Glass
This material is very effective in the ambient. Glass stairs give a luxurious look and if you want to make that effect, this is a perfect fit.
Glass is not so durable, and it requires cleaning.
Concrete
Another common material for stairs is concrete because it's cheap and the most durable material. It's recommended for heavy foot traffic staircases.
Metal
The first association of metal is durability. Metal is good for spiral and curved stairs because it's easy to install. Metal stairs give a rustic look at homes.
Stone
The stone staircase is stylish but when it's damaged, it's not so easy to repair it.
Different types of stone are used for stairs, such as marble and granite.
How to choose a stair railing?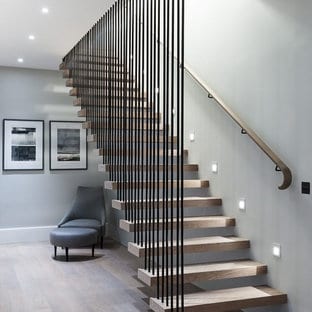 After you build stairs at home, it's time to choose a stair railing for them. You have to define your style and combine it with stairs and the whole environment. Besides the design, safety is the most important factor. It's good to consult with your architect or constructor.
Decorate your stairs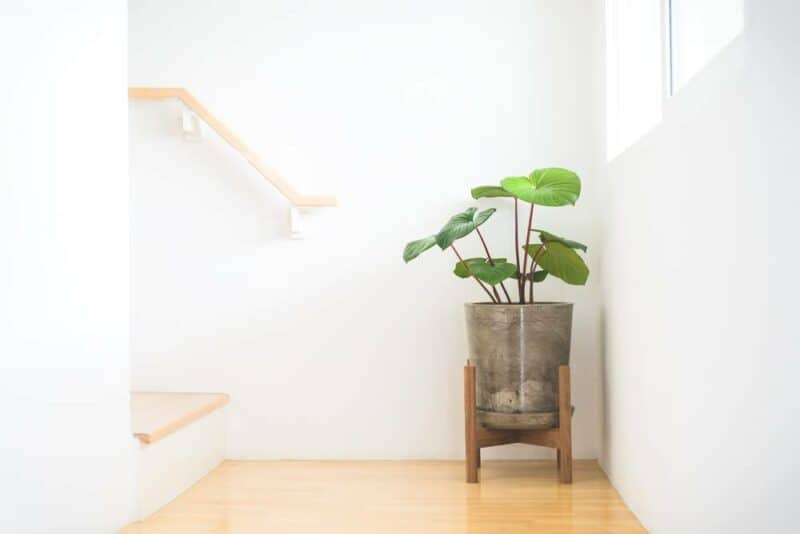 At the end of this process, put some charming details to make your stairs stylish.
If you have U-shaped or L-shaped stairs, you can put some plants or a beautiful floor vase on the resting point.
Covering your stairs with a carpet can change the look completely.If you don't have enough space to manage with some accessories, the staircase wall is also a pleasant spot to bring a fresh look at home.
People rarely pay attention to their stairs, but if you decorate them, you will get a good makeover at home.