Unusual but practical radiators that will amaze you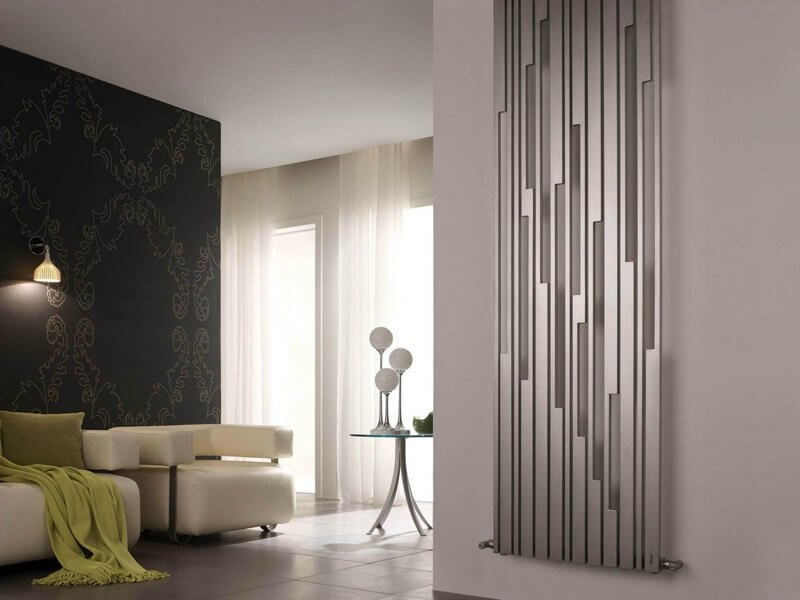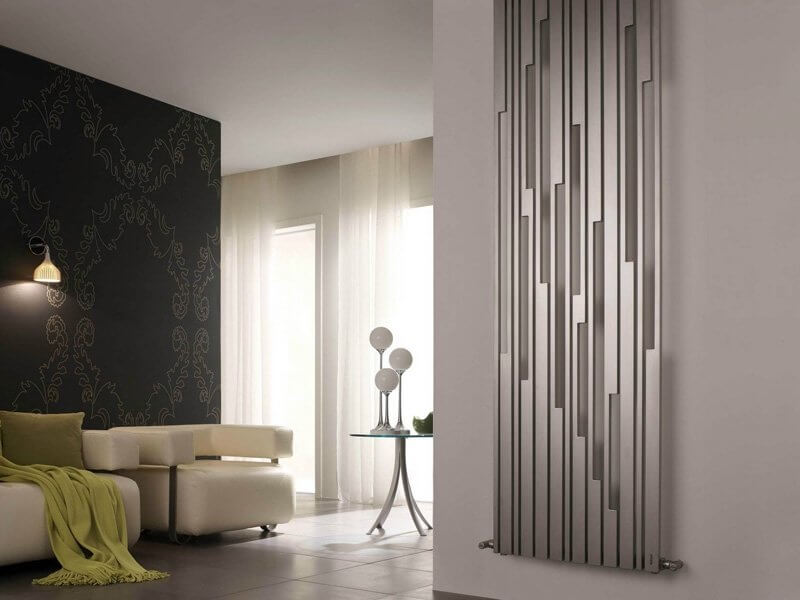 Besides the fact that they keep you warm, modern radiators are designed so that freshness of every morning, you convert into the joy of waking up. Radiators have been overlooked so far because of their not so attractive design but today, modern radiators are copies of antiques, and just a few of those have gone so far to be a work of modern art.
The heating appliances have become one of the starting points in the interior design. Their modern design can perfectly fit the contours of your home, and be more beautiful as a decorative element that will impress each of your guests. The choice is amazing, from classic to the top quality radiators. From aluminum to stainless steel.
When designing a bathroom or any other room with a heating appliance in it, the selection that will be integrated into it is very important, as a symbol of style and practicality.
Radiator as work of art in the bathroom
The company "Tubes Radiatori" located in the heart of north-east Italy focused on innovation, created an amazing collection of radiators that are no longer ordinary central heating system, but more hi-tech elements with aesthetic and architectural structures.
Designers who created these absolutely remarkable elements are Peter Jamieson, Ludovica and Roberto Palomba, Matteo Fiorini, Elisa and Stefano Giovannoni, Nicola De Ponti, Antonia Astori and Satyendra  Pakhale.
Here are some of their work of art.
Peter Jameson design- Montecarlo
Montecarlo is the towel heater and radiator, at the same time modern, and has open space for storage. Available in horizontal, vertical and blocky versions. They are at the same time equipped with specific accessories – shelves, towel holders, hooks, holders for sponges, and large handles, which make them ideal for the intimate oasis in any home.
Rift – a design of Ludovica and Roberto Palomba and Mattea Fiorini
Rift is made of aluminum and can be configured horizontally, vertically, in a single line, or at random, symmetrical or asymmetrical. This radiator is ideal for a living room or bedroom and combined with heated towel rack, an ideal option for a bathroom.
Design of Elisa Giovannoni- Scaletta
Design Scaletta is very far from the traditional form of the radiator and offers us maximum freedom of positioning in any room – the bathroom, the kitchen, living room or bedroom. Moreover, as this concept is not necessary to install, you can move from one room to another, if necessary.
Electrical power, Scaletta concept is made of aluminum, with a wide range of colors and is available in two versions – wall-mounted or freestanding. Both versions can be equipped with a special spring, which wound its cable. Both versions are equipped with hooks and holders sponges. Standalone version can be equipped with a practical drawer.
Square design Ludovica and Roberto Palomba
The square design is characterized by a lightweight structure, which is entirely made of aluminum, the thickness of only 22 mm. The heat on the radiator is spread equally over the whole surface. It is available in two versions – a rectangular and cube-shaped, with the possibility of vertical or horizontal installation.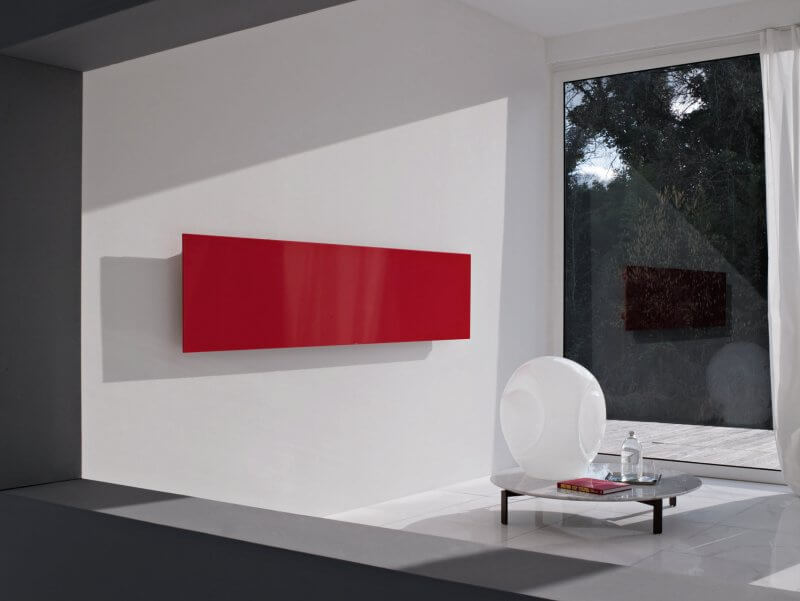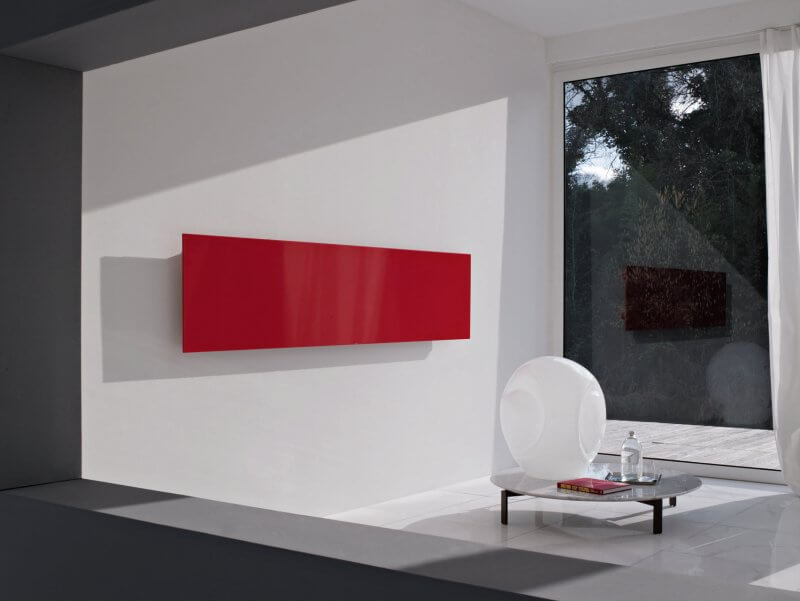 Composition Square version, which contains the four different possible configurations, and has a combination of three different types of heating surfaces, which are controlled by the same valve. Circular coupling and large handle in an appropriate style, which performs the function of heating elements for towels, Square make it ideal for use in bathrooms.
It is available in hydraulic and electric versions, a wide range of colors and sizes, to the possibility of personalization and integration into the existing interior design.
T.B.T design of Ludovica and Roberto Palomba
T.B.T design came from a desire to express the specific character of American industrial space. He operates as a simple tube, which is coated with chrome-plated brass. It is available in wall version, which is suitable for vertical and horizontal installation, as well as in a standalone version with a stable base. The elements of this design are available with finishing touches that are treated polished chrome, black nickel or polished sheet metal, in more than 110 colors. It is also important to note that this concept is available in a hydraulic, electric or mixed version.
Trame – design of Stefano Điovanoni
The Trame design is characterized by a reinterpretation of the traditional elements of tubular steel, like colored threads. It can be positioned horizontally or vertically. Accessories – hook and a big lunch, which performs the function of the heater towel can be placed at any height, which makes it particularly interesting Trame to set up in the bathroom. Available in hydraulic, electrical or mixed versions, with more than 110 options in terms of color, and special finishing details in a white and shiny black.
Soho Bathroom – design of Ludovica and Roberto Palomba
Soho radiator contains a horizontal or vertical elements made of aluminum. The vital attribute of this model is significant water savings – it consumes about 75% less than traditional tubular radiators, while the heat generated the same. Therefore, Soho is a product that is eco-sustainable and made from recycled materials.
Bathroom Soho version is available with three elements, and has special chrome handle, with the function of drying towels, that may be positioned at any height. Optional hook, which can be a part of this design is available on request and has chrome-brass finishing details. Bathroom Soho version is available in all colors from the RAL spectrum, as well as finishing details in silver, titanium and black shades can decorate your bathroom.
If you liked these radiators you can find them on Tubes Radiatori product page.