10 amazing ideas to organize your pantry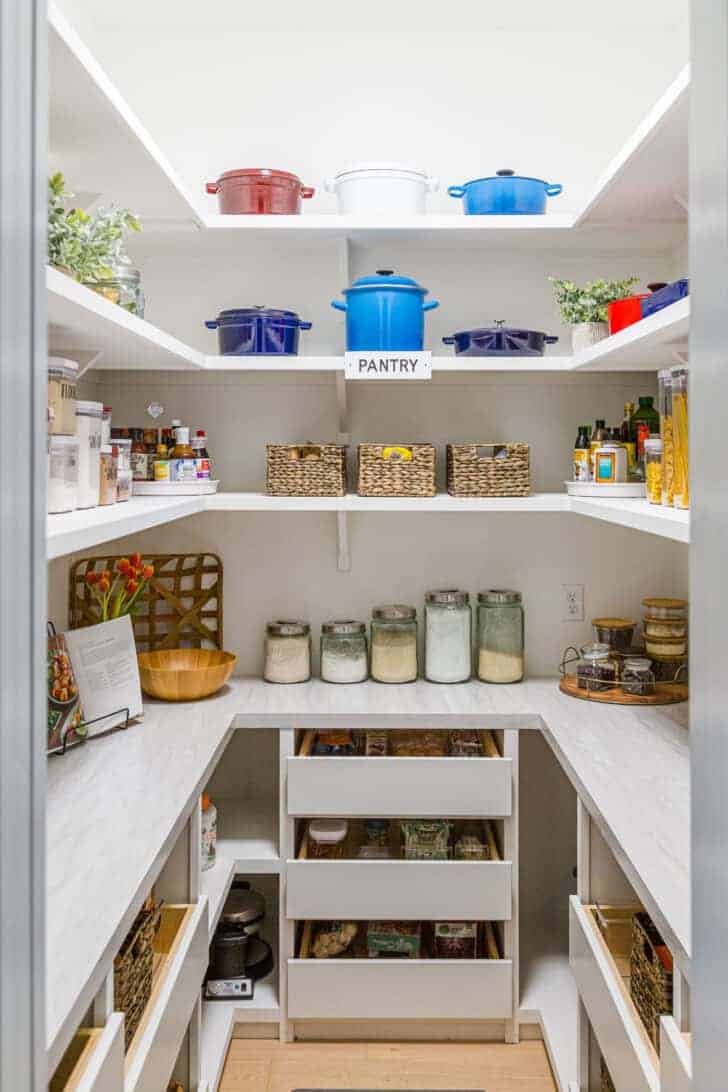 Knowing that we don't spend time in a pantry, keeping some unnecessary things is happening all the time. Sometimes we will find a product with an expired date, just because we didn't see it, or it was behind the other things.To avoid that, you need to make a plan for organizing your pantry and stick to the plan. With these ideas, you will have everything in the right place.
Make floor to ceiling shelves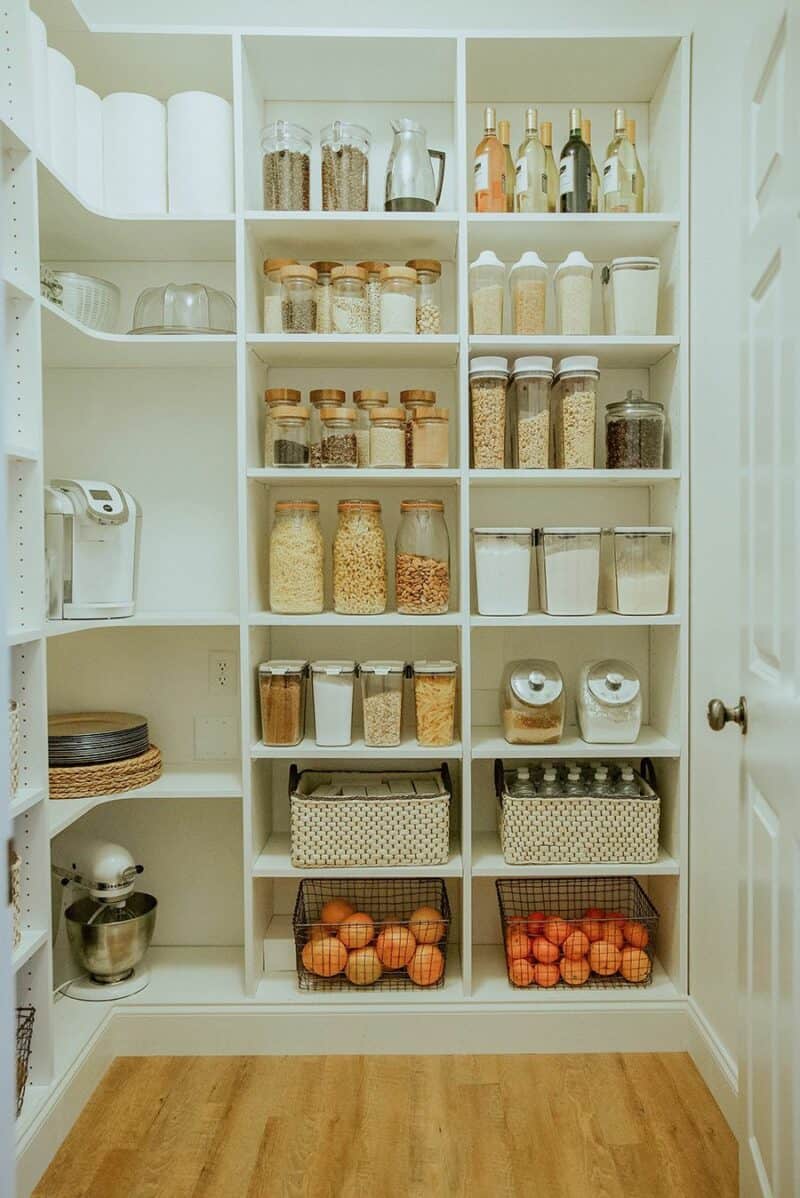 Pantry rarely has enough space, so organization is very important. You can make more space by making shelves from floor to ceiling. You will use the wall and have more space for storing food. Put some things that you don't use often on the upper shelves and things that you use every day in the middle.
Cover your shelves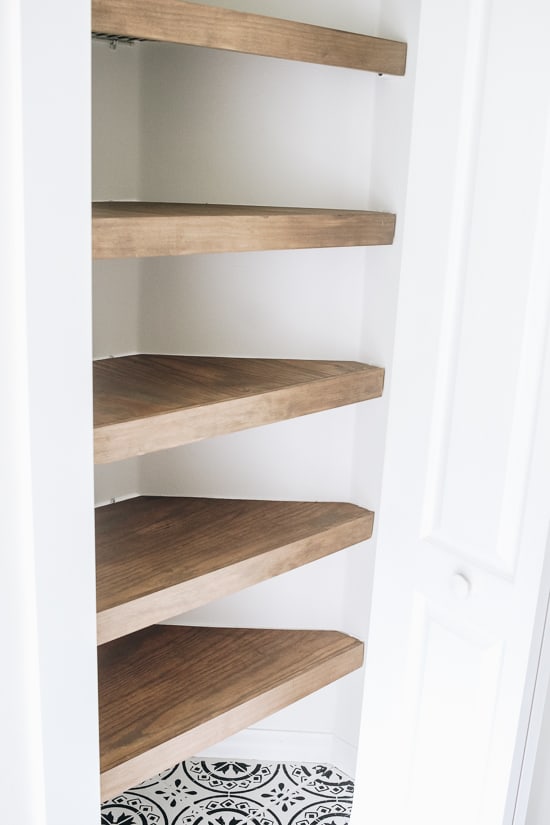 Before you put some stuff on your shelves, think about covering them. It's easier to clean them, and you can change them whenever they are dirty. You can cover the shelves with some wallpapers or even some newspapers. It's not expensive, and it's a superb choice.
Keep food in the jars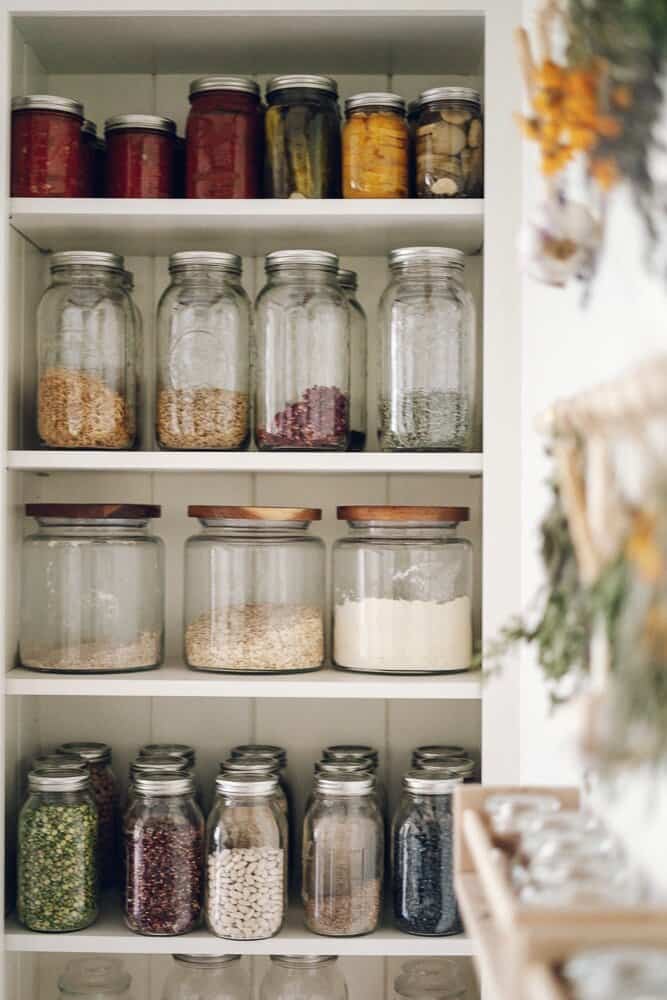 Keep your grains, pasta, and nuts in the jars because you will find them easily. You will avoid splitting the food around from the bags. And it will stay fresh longer. There are various jars for organizing different food. Now you can find jars that are made for a specific purpose, such as a jar for pasta or spaghetti. If you want to save your budget, use some old jars.
Label your jars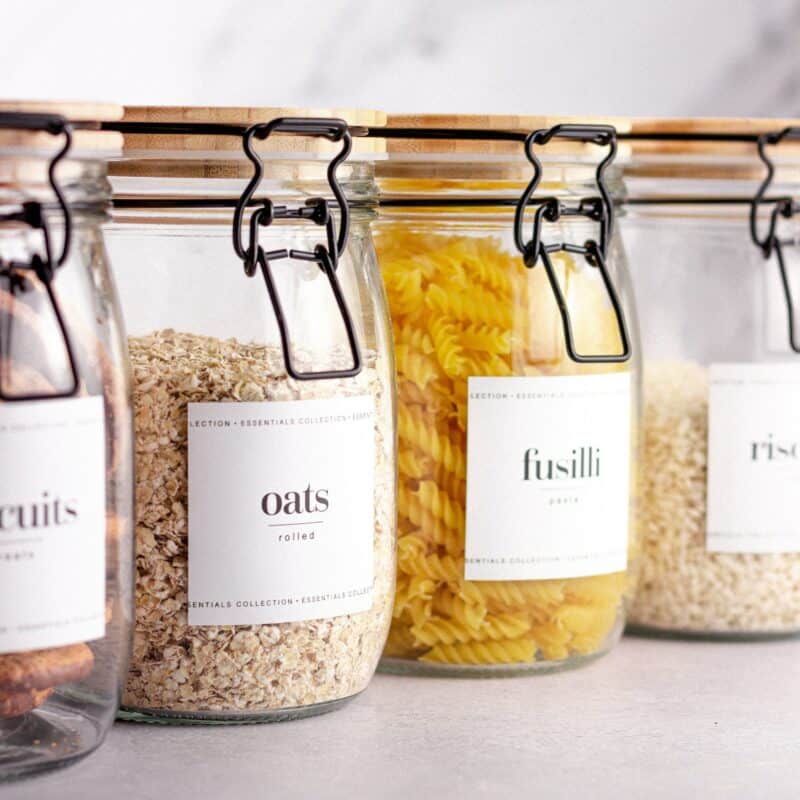 When you put labels on jars, they will look well organized. You can put the labels in the same color, or you can categorize jars with different colors. Use yellow labels for nuts, red for pasta, green for grains, etc. Besides the visual effects, labels are important to write the expiration date, or the date when you made or bought something.
Use baskets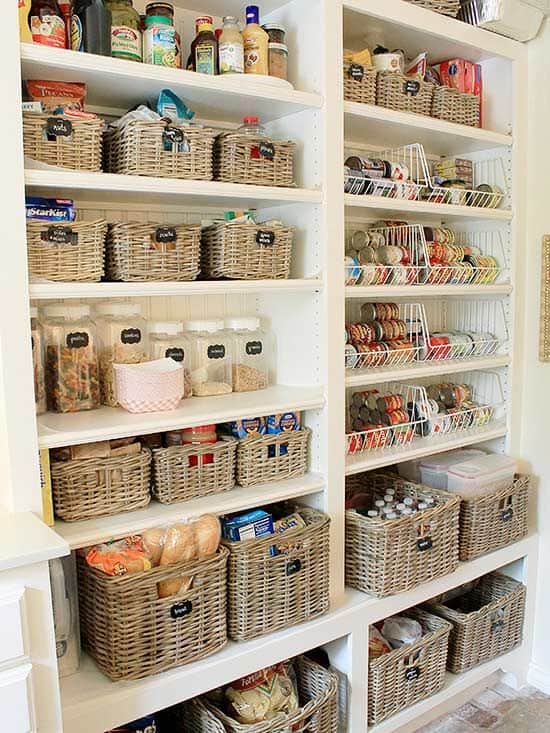 For some larger things, it's brewed to use some baskets. You can sort them on the floor, under the shelves, or even on some lower shelves. If you have a pet, you can keep some food bags in the basket. They are also good for keeping vegetables in them.
Doors can be a part of a storage plan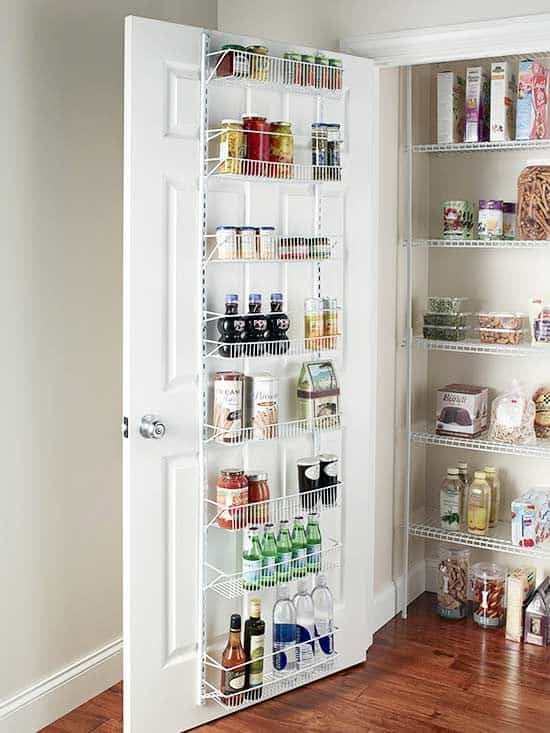 Use every single corner in the pantry, especially if you don't have enough space for everything. The inside part of the door is good for storing things.
Put some hooks on the wall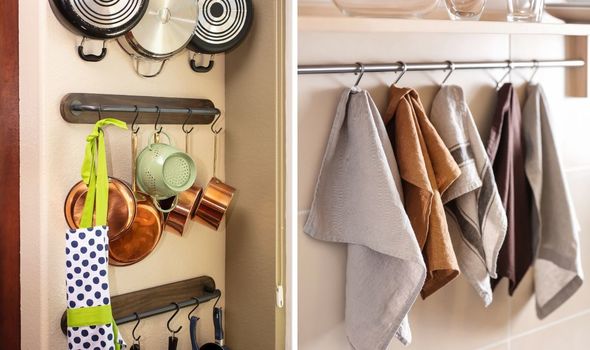 Walls can be another spot for keeping something on it. Put some hooks on the wall and you can keep shopping bags there.
Sort cans in the order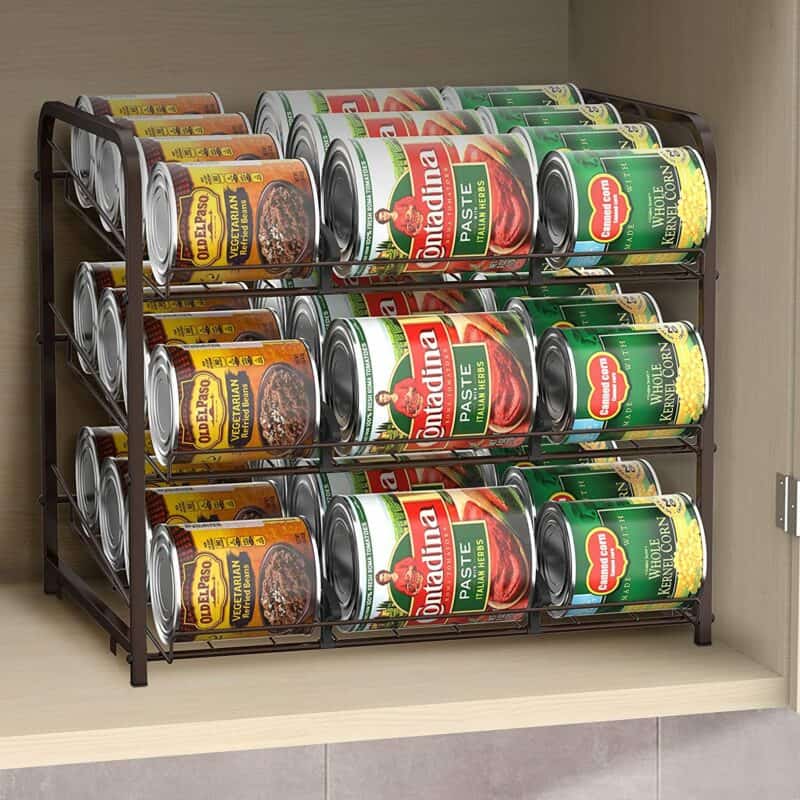 What you can do first is to put them horizontally and you will maximize the space.
Then you can put them in some baskets and categorize them.
Organize fruits and vegetable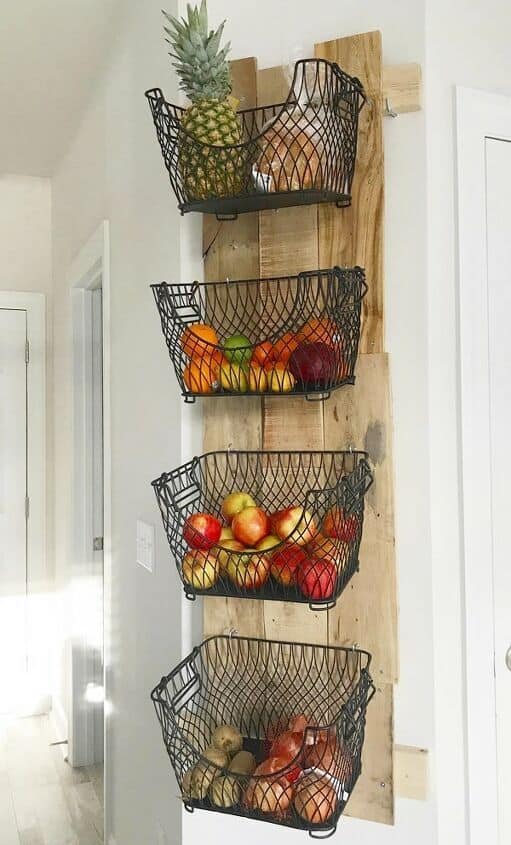 Some vegetables don't go together, such as onions and garlic with potatoes. The best way to store them is in some baskets. Wire or wooden baskets are good for keeping them in the pantry.Something helpful for keeping them fresh longer is to use magazine holders.
Tile the floor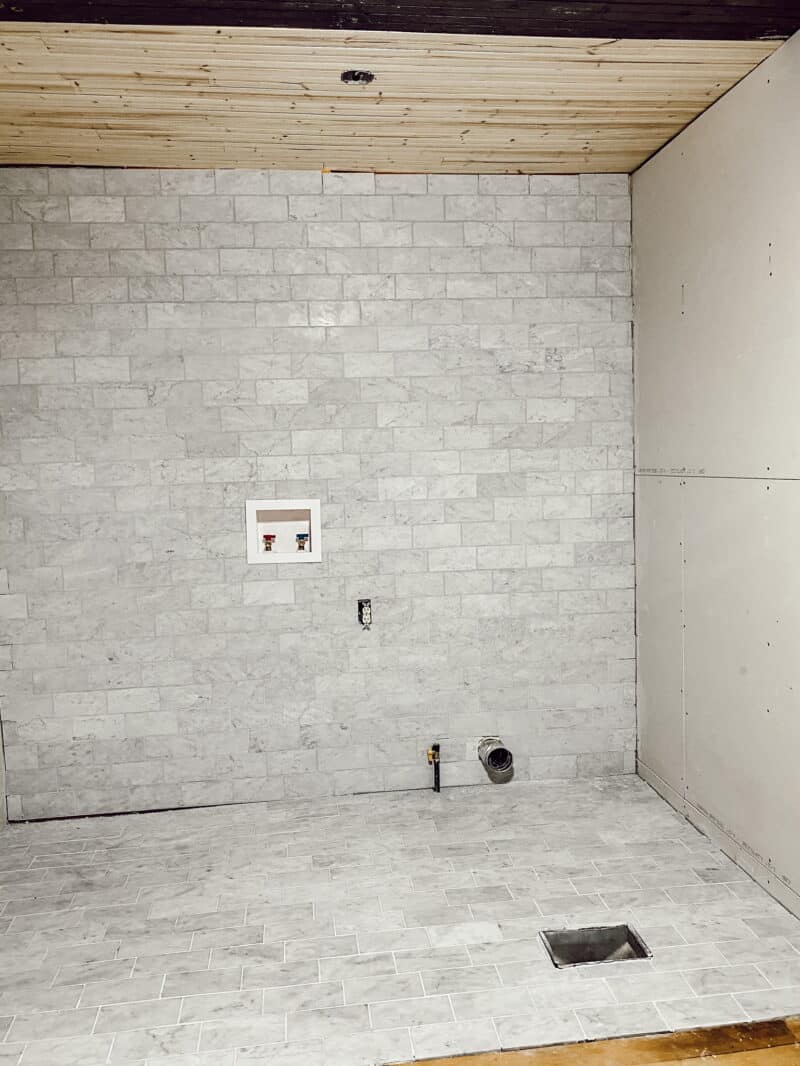 Tiling the floor is the best option for the pantry. It's easy to clean and maintain the room.
Choose some bright or wood-looking tiles to visually maximize your space.
By keeping everything in order, you will save time by looking for something in your pantry.