5 things you need to know about rustic style before you bring it to your home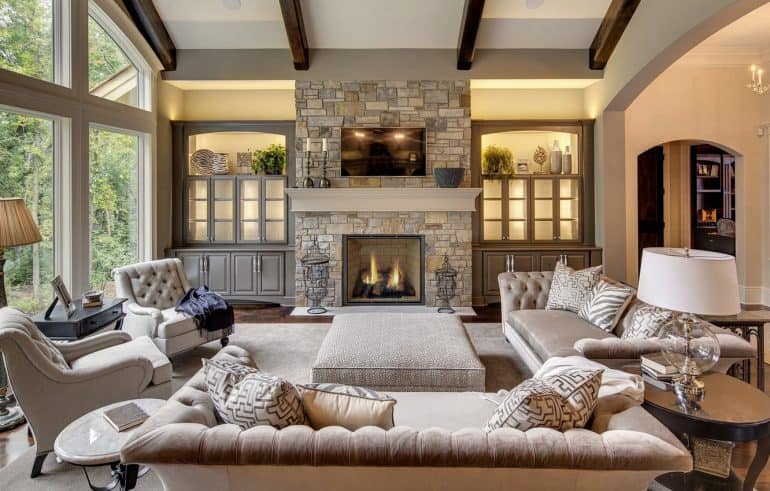 We all use the word rustic to describe how cozy or natural something is. You've probably watched a movie and saw a cozy wooden house. You don't have to live on the mountain or have a wooden house to bring a rustic spirit into your home. With these tricks, you will make your home cozy.
What is rustic style?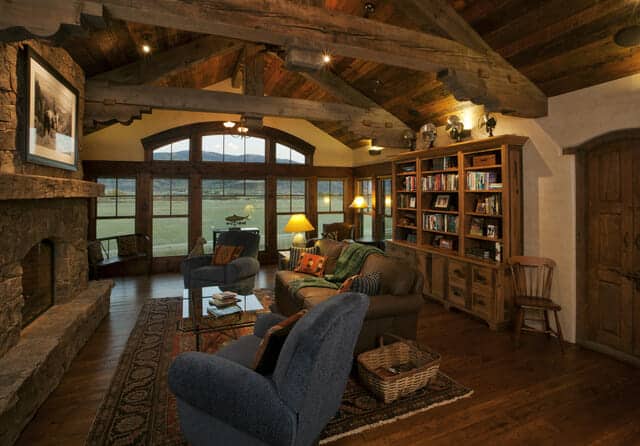 Rustic design is related to nature. Using natural wood, stone, or other natural materials, you will reach the goal and bring a rustic design at home. The focus is to bring nature into your home and to show beauties of imperfection. You don't have to look for a perfect shiny piece of wood with precise lines. Rough piece of wood will implement the rustic design.Rustic style comprises different categories, so you can choose a modern, Tuscan, cottage, and coastal.
Rustic living room makeover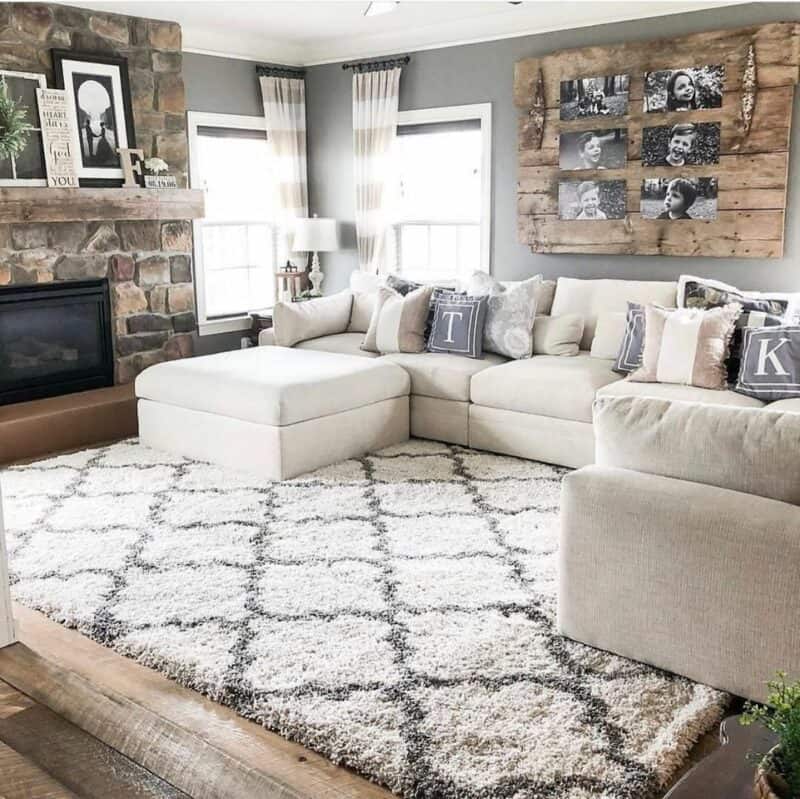 As the living room is a high traffic place at home, let the accent be on that space. With the natural colors, material and great furniture, you will get a distinct look in the living room.
Start with the colors. Common colors for this style are brown, green, gray, other fall colors and colors of nature. If you have a fireplace, cover it with stone. Place a wooden mantle on it, and your fireplace is ready for your new place. Replace your coffee table with a wooden model. Even a rough piece of wood can be a nice coffee table. The best rustic flooring is any flooring that has a wooden look. Your flooring should look like an aged, wooden beauty.Walls in the living room must be neutral. They can be white or some from the neutral palette.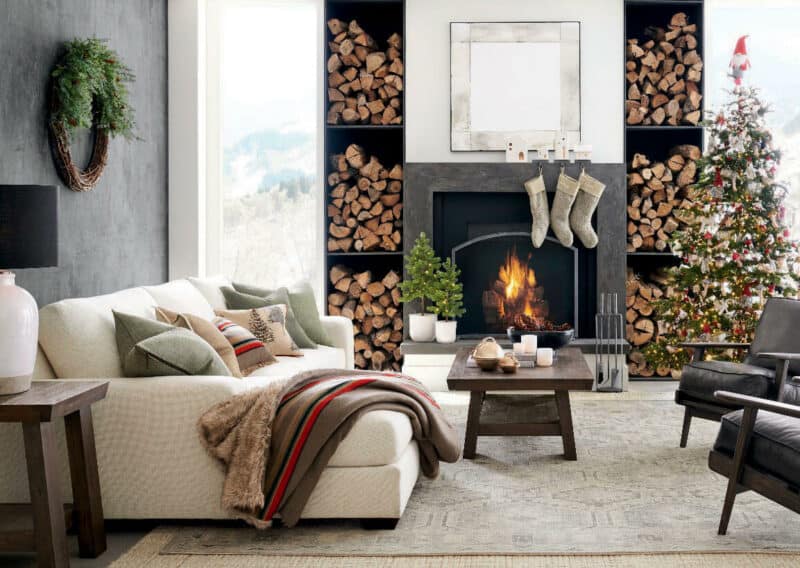 Choosing the suitable material is essential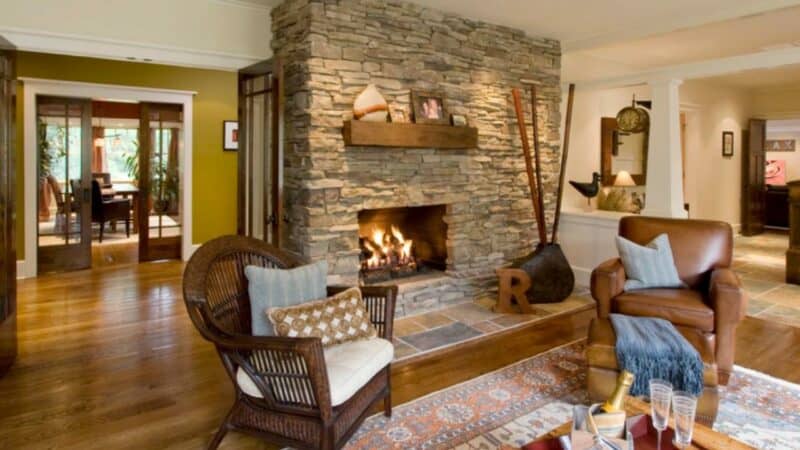 Rustic material is connected with any material from nature. Raw and unprocessed wood is a common material. Brick and stone are also popular. Popular textures are organic cotton and leather. Wood is used for furniture, windows, doors and flooring.
Rustic furniture ideas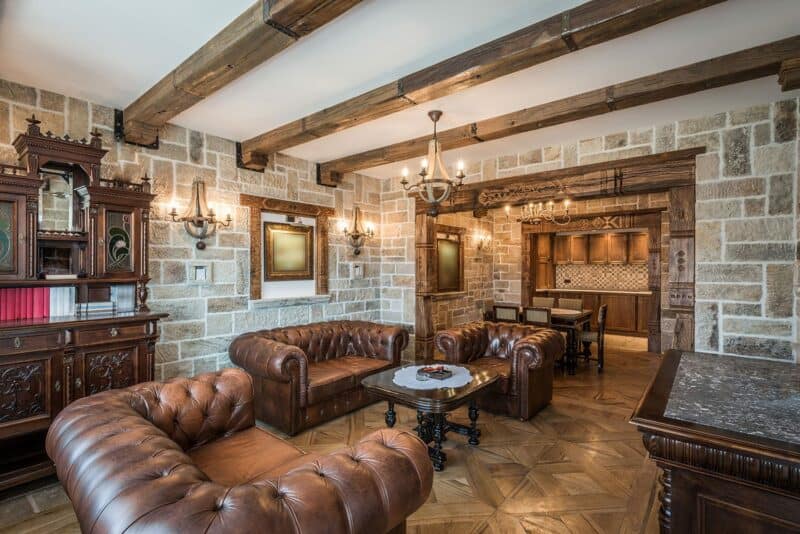 In rustic design, the accent is on coziness. The same focus is when we talk about furniture. Rustic furniture is cozy and usually oversized. Simple design and natural material makes rustic furniture different..It´sIts popular because it's eco-friendly and nowadays many homes use eco-friendly products. The best benefit is that you can combine it with other styles. So, if you don't want to change all the furniture in the room, you can combine a piece of furniture with an existing one. This benefit will save your budget and you will get a desired look in the room.
How to decorate your home to get a Rustic vibe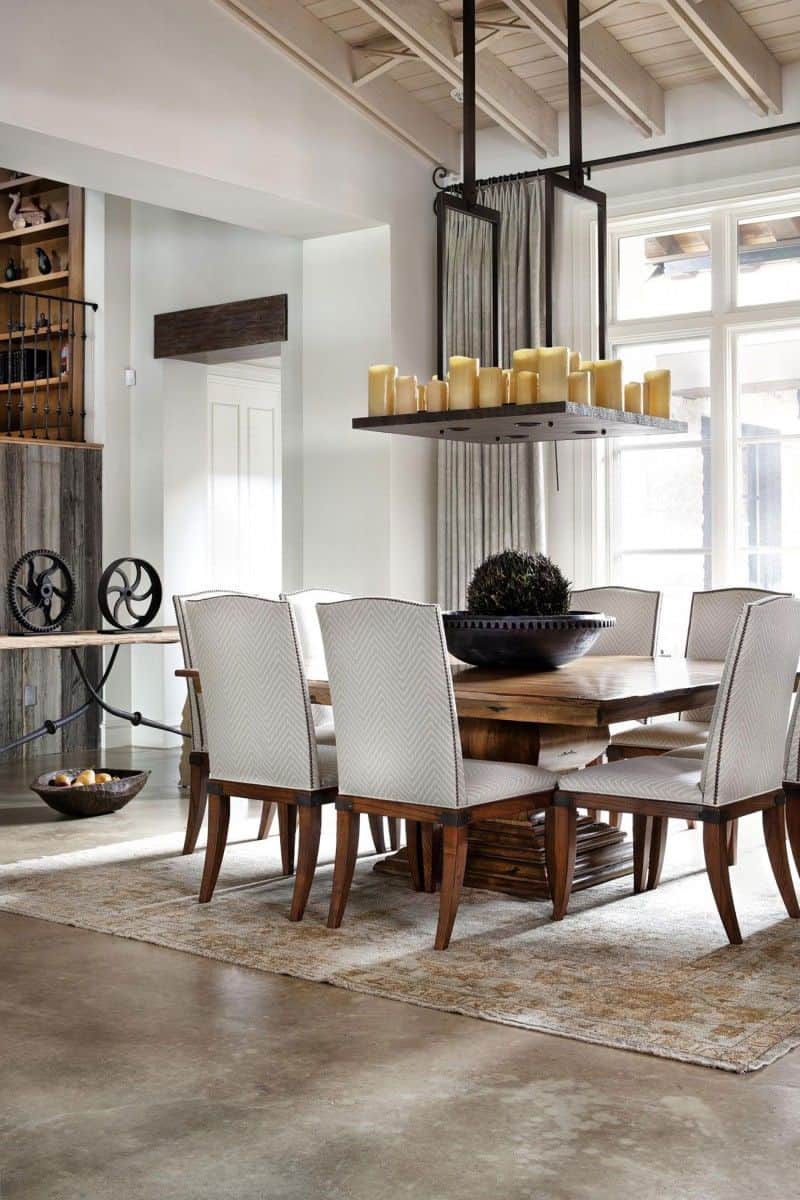 It's time to decorate your home. Stick to the plan and use neutral decors. Canvas are popular in rustic style. Use rustic chandeliers in the living room. Place baskets or wooden objects in the room.
Don't forget plants! Plants fit perfectly with earthy materials and rustic look. Find nice stone or wooden pots for your plants.
Always have in mind to make a cozy place for living, using natural materials and you will bring a rustic style at home.