Bring retro style in your kitchen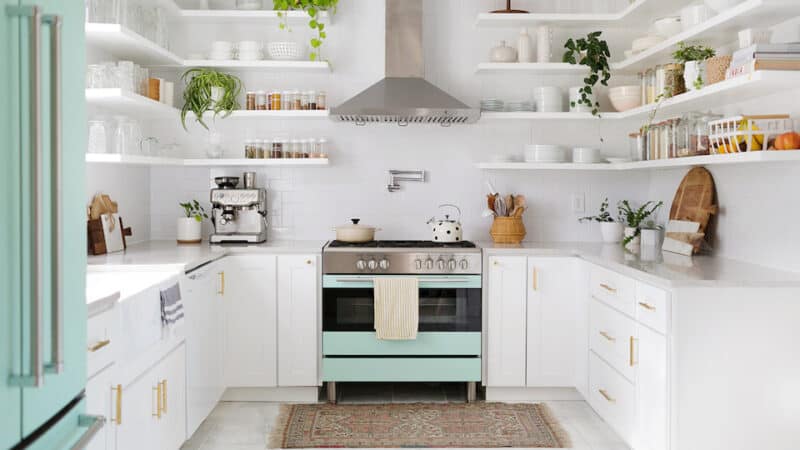 Imagine the period when you spent time at your grandparents' house. The smell in your grandma's kitchen made a warm and welcoming atmosphere. If you want to have a similar kitchen, follow this guide for making a retro style kitchen. . Let's bring the warm, atmosphere in your new, restyling kitchen!
History of retro kitchens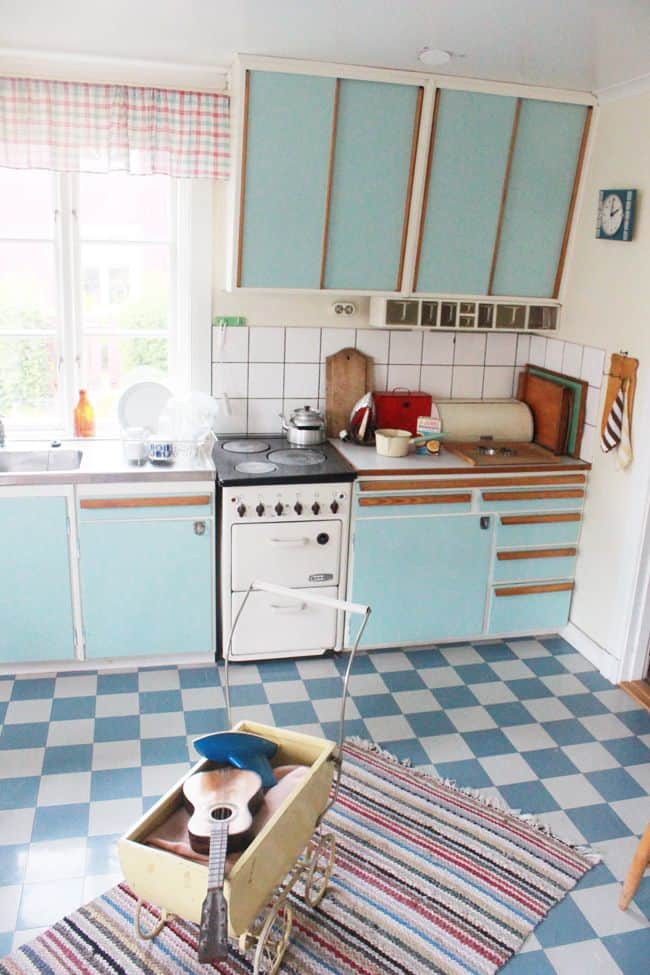 Retro kitchen can be any kitchen from the 30s,40s,50s, 70s or 90s, and when you define the period, it will be easier.
Kitchens in the 30s and 40s were darker, such as black, red, or green.
In the 50s, the dominant colors were yellow, blue and pink. Laminate was popular for the countertops. This period was the beginning of using dishwashers.
In the 60s, wood was introduced as a new kitchen material. Kitchens were angular, and it was popular to make larger dining areas and smaller kitchens.
In the 70s, colorful kitchens were trendy. In the 80s, besides colors, shapes were also changed. Kitchens were brighter and lighter. White and black appliances started to be modern.
Make retro look with colors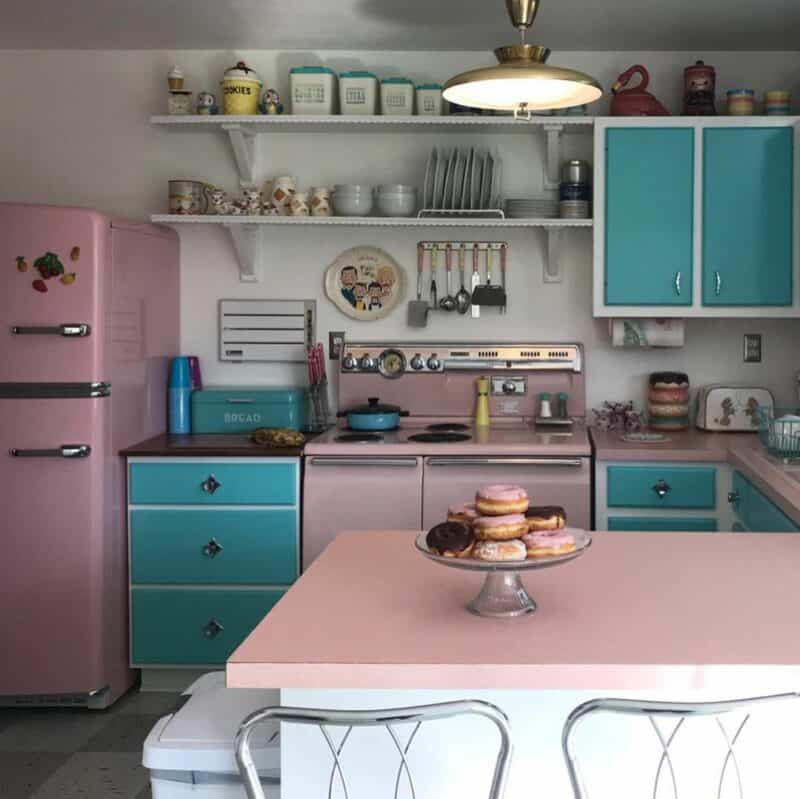 Popular retro colors are neutral and pastel colors. Dominant neutral colors are cream, beige, yellow, green and blue. Common pastel colors are pink and peach.
It's great that you can make your kitchen vivid and play with colors. You can choose a few colors and use them for the cabinets, appliances and walls.
Choose pastel pink or green for the cabinets and match it with white appliances.
It can also be a perfect look if you match white cabinets with colorful appliances. You can match the wall color with appliances.
Match beige or cream cabinets with a colorful worktop. Make a contrast.
Paint the wall in some pastel colors. If you want colors for the cabinets and appliances, make the walls light or white.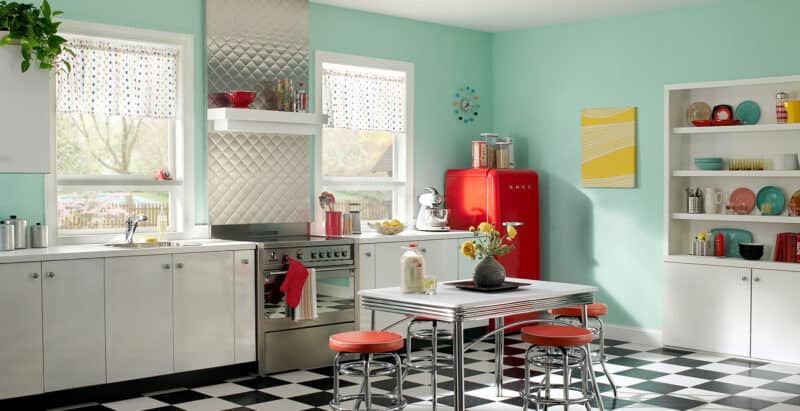 Use retro appliances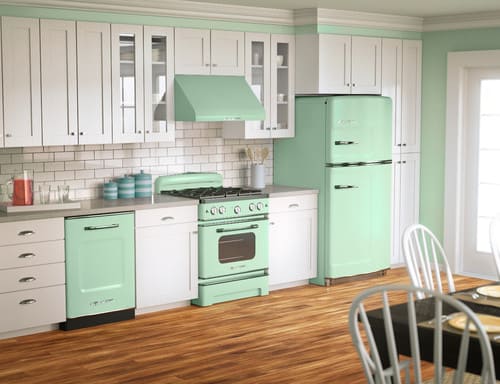 Retro appliances are definitely a must-have for a retro kitchen. They are very popular nowadays. Starting with a trendy refrigerator, you will change the style of your kitchen. They are made in different colors: pastel blue, green, pink, orange, and yellow. According to your budget, match a refrigerator with the same model as the stove.
What is worth mentioning is that those appliances look mid-aged, but they have very modern functions.
Small kitchen appliances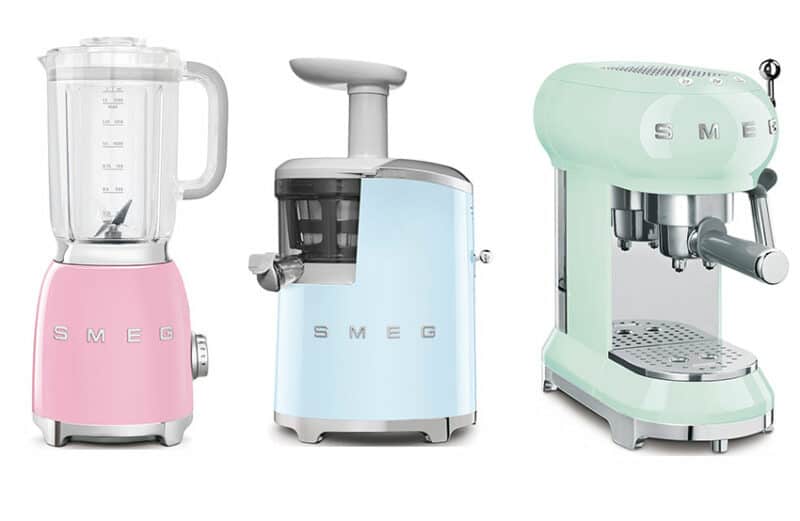 They are small, but worth mentioning. Some of them we use almost every day and when you place them on the countertop, it can give a nice retro look. Are you a coffee lover? A nice, pastel retro machine is a perfect choice for your kitchen. Retro kettles are so cute, and you can match the color with other kitchen parts, such as with big appliances or the wall color.
For making a toast in the morning, buy a retro toaster. If you like to use a microwave, then a retro model is perfect for you.
You can arrange them together and it will make the kitchen more beautiful.
Besides these small appliances, there are a variety of retro models you can buy for your kitchen.
Put an accent on the cabinets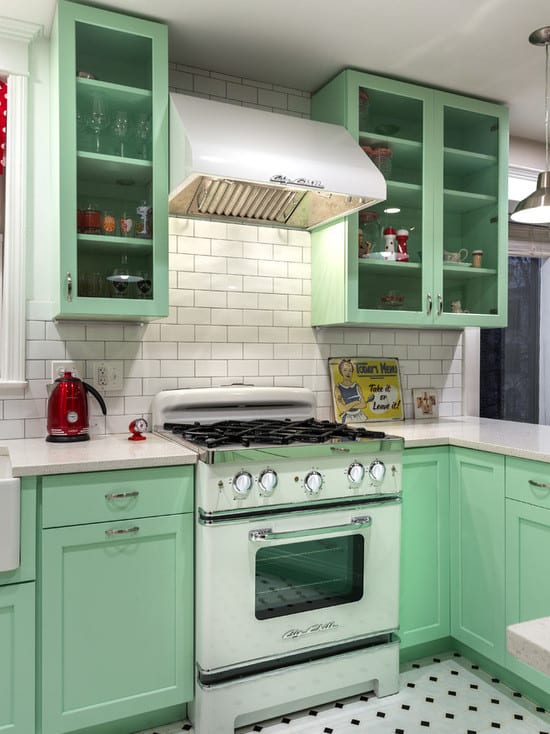 As cabinets have a big impact in the kitchen designing, think about your desired color. Remember that it's important to make a contrast. Choose the color for your cabinets different from appliances.
When we talk about materials, natural wood is an excellent choice. You can choose rustic, natural wood or natural wood with antiquing glaze. Pick ceramic, or metal knob for the cabinet cupboard and drawers.
Tile the floor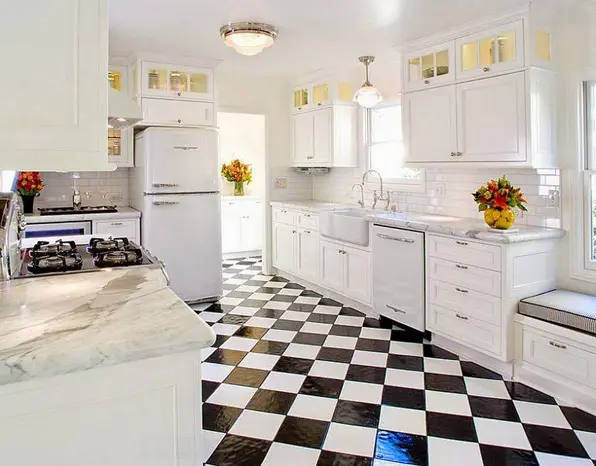 The most important factor for the kitchen is that it is easy to clean and maintain. When you choose a retro pattern, a common pattern is checkerboard floor. Black-and-white checkered tiles are a delightful combination with different colors, so if you want to go with basic, choose this one.
Besides tiles, vinyl is also suitable for the kitchen. It comes in different colors and patterns.
Furniture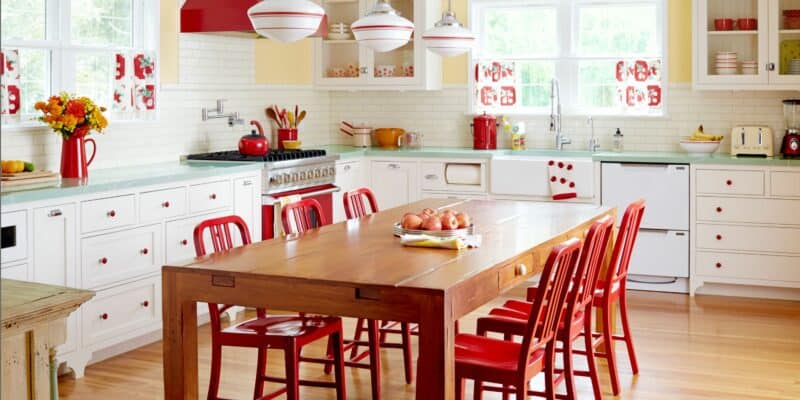 For an open floor plan, go with retro furniture. Make your dining area colorful. A wooden table can be combined with different chair models. Red, green, beige, or orange chairs are perfect. If you like the color red, you can combine red metal chairs with a wooden dining table.
Retro accessories are a must-have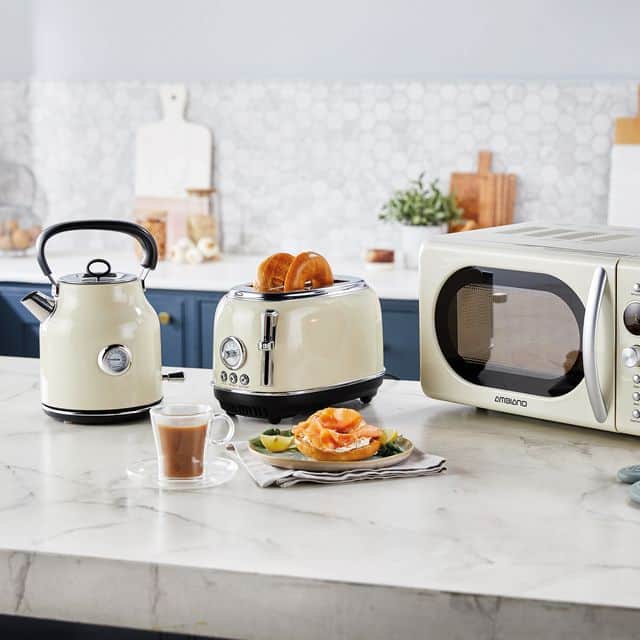 Minor details can change the total look of the area. Buy small, colorful canisters for coffee, sugar and other ingredients. A nice bread box can bring a retro effect in the kitchen. Have in mind that small retro appliances are great accessories and have a major effect.
If the space allows it, hang a retro painting on the wall.
Hang retro pendants in the kitchen area.
Make your retro kitchen ready to bring back memories from your childhood again.