Everything you should know about coffee tables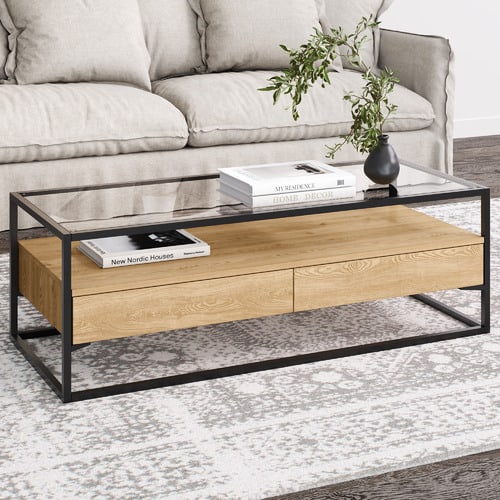 "I see the same coffee table everywhere. It's mass marketing." – Douglas Wilson
A coffee table is present in every home. It's an essential part of the living room. It's usually positioned in the center of the room. Except for using the table for drinking coffee or tea there, people keep remote controls or some magazines.
According to the size of the coffee table, avoid looking messy.
It can look decorative and organized with some design ideas.
Good size is a half-finished work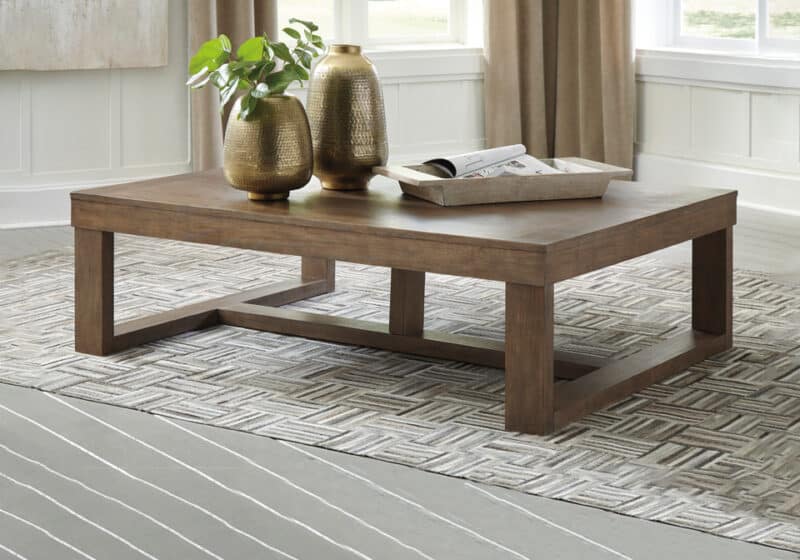 When you choose the right size for your table, have in mind that the size should be proportional with other furniture, especially with your sofa. Standard width proportion is two-thirds the size of the sofa. The coffee table height should be one or two inches shorter than your sofa.
To feel comfortable when you sit there, an ideal distance is 12-18 inches between them.
Standard size for the coffee table length is 54", and for larger living rooms a good size is 60".
How to choose a good shape?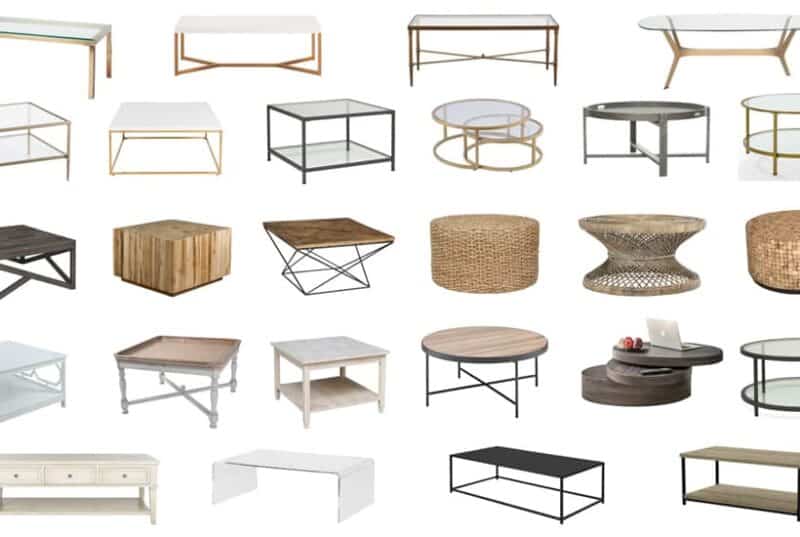 Different shapes are for different purposes, and let's start with the first one.
If you have a small living room, buy a rectangular or oval coffee table.
Oval and round table is also good for homes with small children. The main purpose is safety. They can run and play and you don't have to think about sharp angles on your coffee table. If you have a pet, consider some of these shapes, too.
For large furniture, sofa or sectional, round and square coffee tables are a good choice. This is also good for living rooms that have face-to-face positioned furniture.
Pick the right material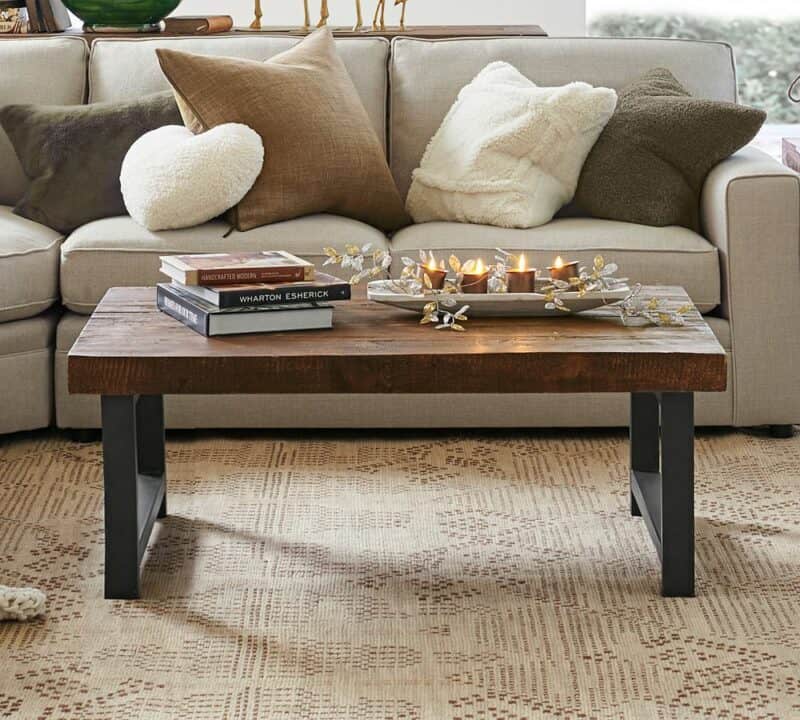 Coffee tables are made of different materials, as other tables. Your taste, style, and purpose will decide what is the suitable material for your living room. These tips can help in your decision.
A common choice is wood. Wooden coffee tables, especially dark wood, suit very well in traditional rooms.
Modern rooms can choose different materials. Metal, glass, acrylic and stone are great for this style.
If you have a small living room, consider buying a glass or acrylic coffee table, because it will look more open.
Glass tables are easy to clean, otherwise they can scratch easily. Glass that is used for coffee tables is 4 to 5 times stronger than regular glass.
Marble tables are more resistant. They are water resistant and cannot scratch easily.
Make your coffee table stylish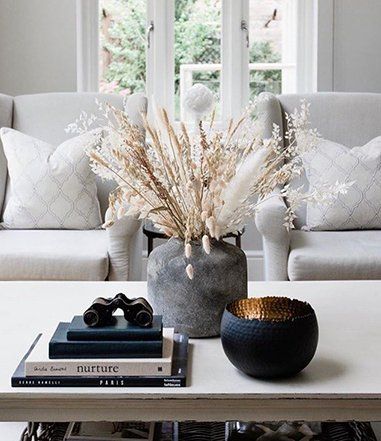 If you just put the remote control, flowers, or magazines on the table, it can look messy.
First, make your coffee table functional. It's important to look nice and stylish, but you should have enough space to put your coffee, remote control or some snacks.
Common size of your decoration is ⅓ of the whole table. You can put all the decor together. Choose a decorative plate or a basket, and put all things in it. An excellent combination is to put some flowers, candles and a figure or antique object. You can change objects on it and play with anything you have. A nice jar with cookies can also look very nice on the coffee table.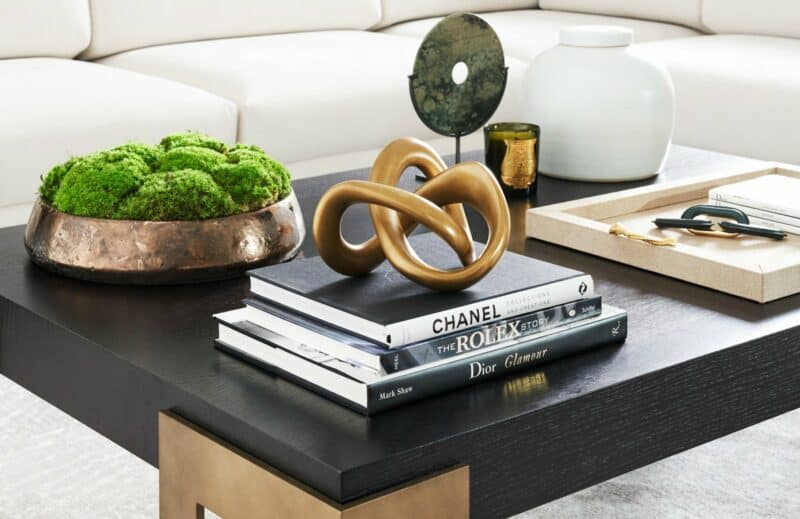 It also looks beautiful to put some books on the table and add some decorative bowls, jars or other decorative objects on the books. Coffee table books are not so expensive and you choose various topics, such as home design, cooking, fashion, fashion design, and other topics which you are interested in.
Make your coffee table functional and decorative and enjoy spending time in your living room.