How green color can make your home a calming place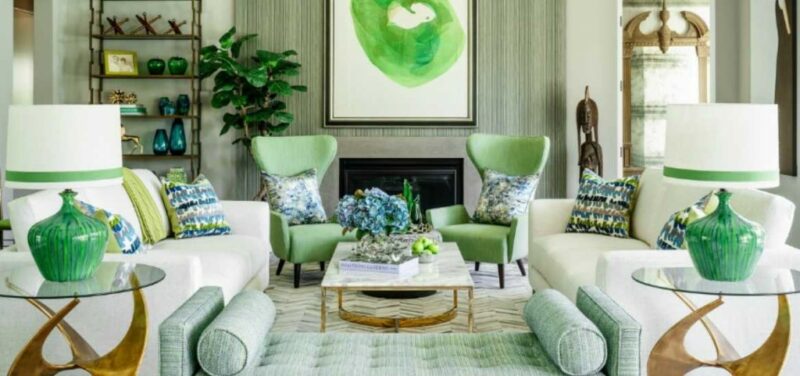 "Green is the prime color of the world, and that from which its loveliness arises." – Pedro Calderon de la Barca
Green color has a calming and relaxing influence on the atmosphere. It also makes us relaxed, mentally as well as physically. The green color is applied everywhere, and you can combine it with other colors. You can use some trendy shades of green for this year. If you want to make that effect into your home, follow these ideas. 
Green wall will make you relaxed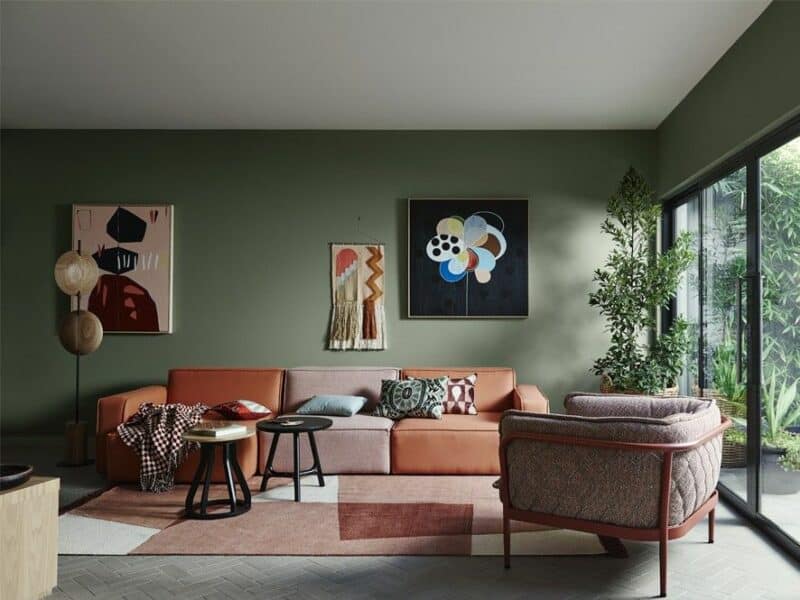 You can always play with paint and get the green look in your room. If you choose the right shade, green will look good in every room.
When we talk about bedrooms, the main purpose is to bring a relaxing atmosphere. You can do that with light shades of green. 
For living or dining rooms, it's better to choose a darker green color. 
Dark green walls will give a bold look to the office.
When you decorate your kitchen, use muted green for your walls. It's a wonderful combination with some white or light cabinets. 
One way is to paint the accent wall in green. If you want to paint the entire room in green, choose the bright furniture.
Choose green tiles to increase positive vibes
Choosing green tiles is a good option to get a desired and natural look, because green is connected with nature. Pay attention to walls when you have green tiles. Use earth tones, pure white colors, or pastel and pale colors to get a natural look and good combination.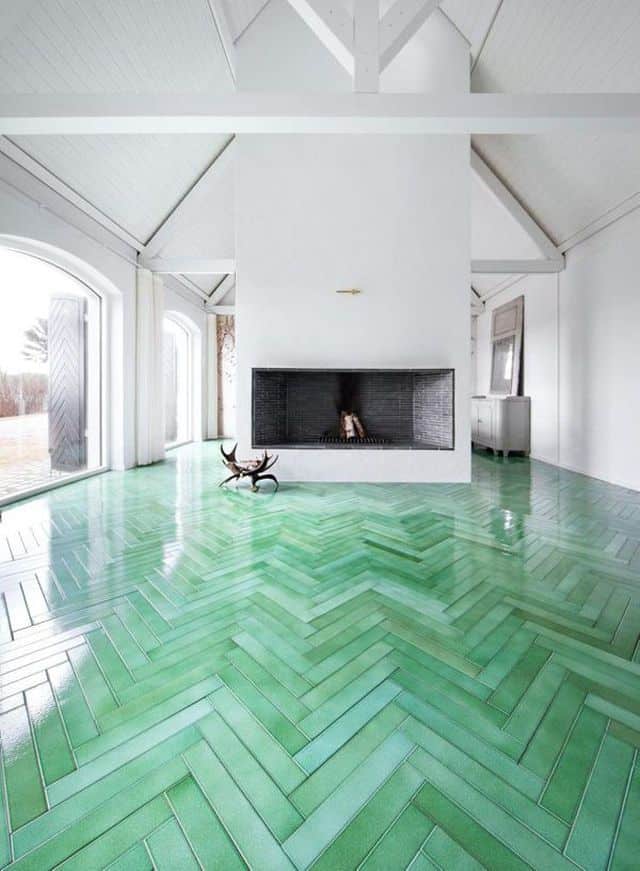 As we know, that wooden look is trendy, so you can buy green tiles with a wooden look.
Green tiles will give a fresh look to the bathroom, and they can look awesome in kitchens, when green complemented with other colors.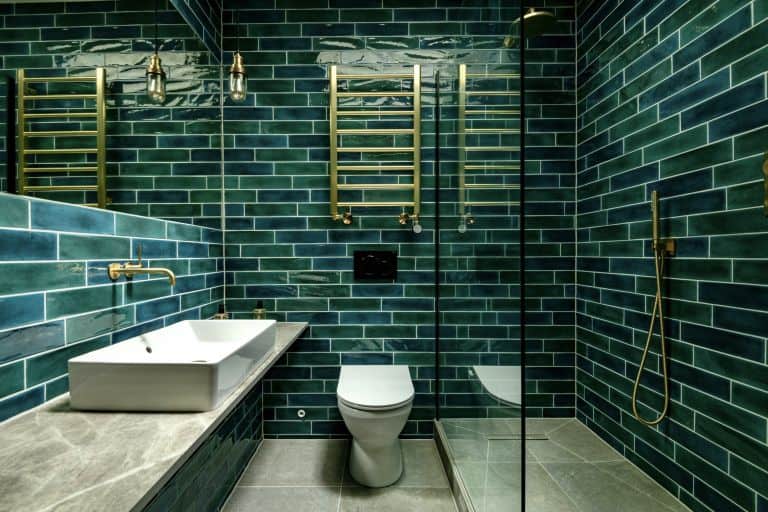 Green furniture is a good idea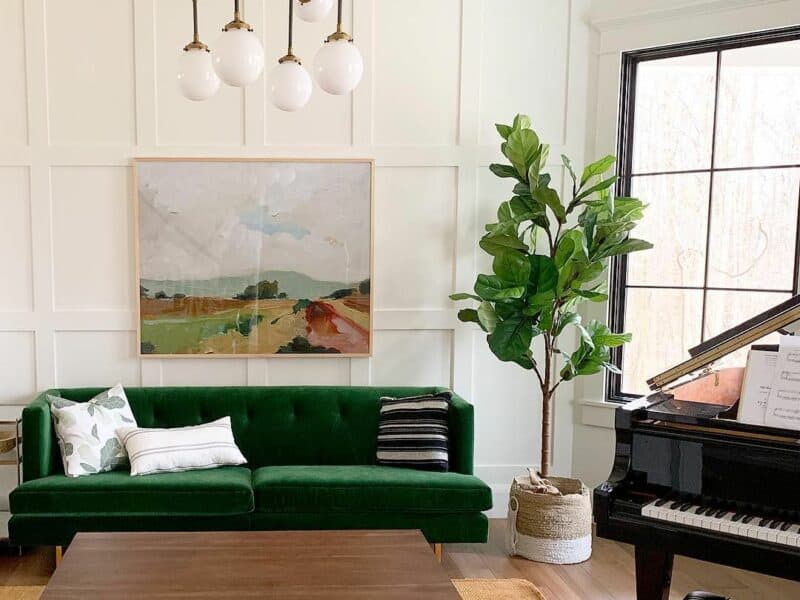 Green furniture can change the interior design of your room completely. You can buy a green sofa for your living room or a green cabinet for the hallway.
Chairs with your dining room can be green, and you can combine it with a wooden dining table. You can also mix chairs within different colors, two of them can be green and others can be beige.
Bring the nature inside with some plants
Plants are something that every home needs to have. They will refresh your space and bring a natural look. Plants can make a delightful contrast in the room. Depending on the size of your room, choose the proper plant and a pot. For large rooms, it's good to mix big and small plants. Otherwise, small plants are perfect for smaller rooms.
 Some plants are good for purifying the air, so consider buying them. An excellent choice is Dracaena, Aloe Vera, Snake plants, Peace Lily, Boston Fern, etc. They will clean the air inside. Another benefit is that they reduce stress and anxiety, and in this modern and fast living, this is a must-have. 🙂
Put some green decor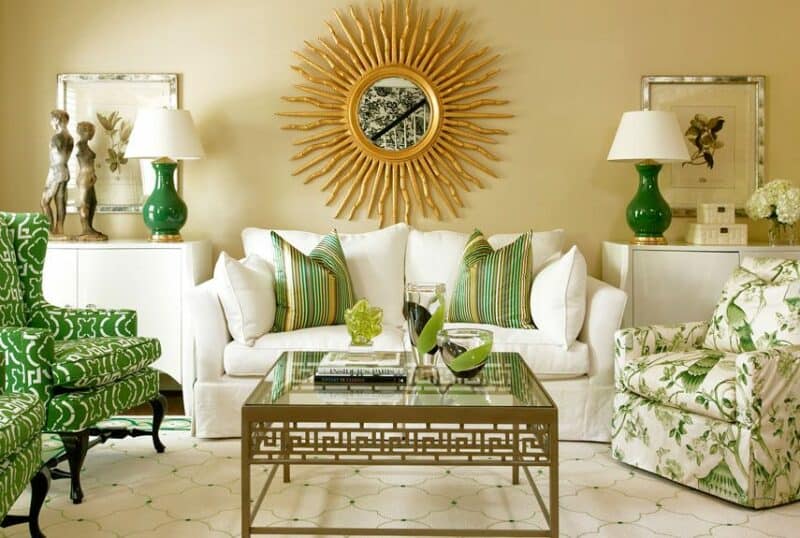 In this last step, you can follow your imagination and taste. There are various ways to bring green vibes with accessories. Let's start with a carpet.
Carpet has a big effect on the total look inside. 
Put some green vase on the shelf
Decorative, green candles can be a nice accessory.
Green frames for your photos or some nice paintings with a green accent.
Put some nice green cushions on your sofa. 
Just follow your needs and make them green. 🙂