Which shade of green is this year trend?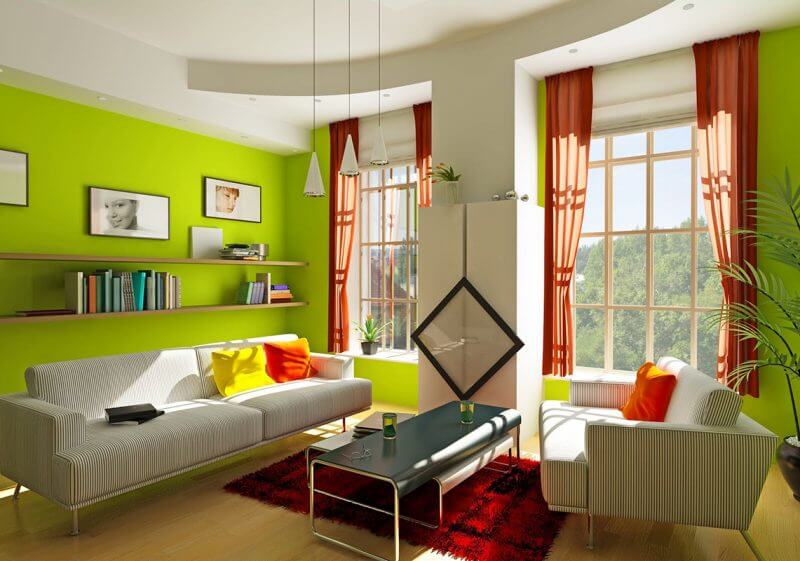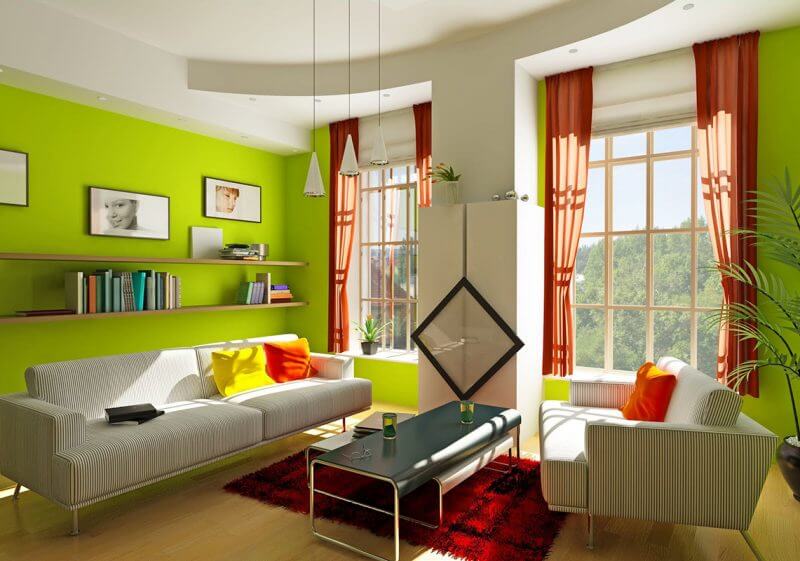 Greenery is fashion queen for 2017
Institute for the color "Pantone" is the undisputed authority on color and what will be trendy. For a real fashion queen this year, Pantone choose green shade called greenery. After shades of pink Quartz and serenity bright blue color, for this year is greenery Pantone 15-0343, refreshing color of new beginnings.
Greenery is an inspiring combination of citrus green shade and this year it will dominate the world of fashion, industrial and interior design. The color symbolizes hope and our relationship with nature, and it is inspired by the color of early spring.
Pantone 15-0343 can be combined with many colors, from neutral to metallic shades. And no wonder why this color is selected for 2017 because the more we are alienated in the modern life more, we yearn for nature as Pantone explains. The green color is applied everywhere, and you can combine it with other colors.
Combine green color with …
Green and white-very pleasant combination radiate freshness.
Green and brown combination of these two colors recalls the nature. Using different shades of green color will create an extremely friendly atmosphere.
Green and pink – one of the most common combination. By combining bright green and pink with a little gold, you will achieve a glamorous look.
Green and red – is most often used when decorating for the new year.
Green and yellow – a young and vibrant. Bright green and yellow are executive combinations, especially in the children's room. Add a little white so as not to be too colorful.
Green and blue – if they are good enough in nature, why wouldn't they get along and in your home.
If you are not sure where and how to use green, try the green details. So here are some examples how you can combine this great color in your home.
1. Asian green and brown
Connecting green and dark chocolate reflect the spirit of Asia. These contrasting colors are opposite, green provides peace in any shades, and brown the depth and warmth. If you repaint, let the dark wall be opposite of the window. Ideally would be that the wall next to the bed is paint in chocolate brown and the others green. It is sufficient to have sheets in chocolate color, and green tones can be added to the pillows or carpet.
2. Essential Elegance -White and Light Green
Pale green fits perfectly with gentle neutral tones like white. This type of arrangement creates a playful and sunny atmosphere. The focus is primarily on the interior. In the living room curtains in color, a sofa covered with green color pillows will look intense. White wooden furniture will further emphasize the lightness of space.
3. The atmosphere of charm blue green and purple
The combination of these colors truly harmonize and can be used in all areas. Corridor, terrace, bathroom … Choose the combination of these colors, if you want a place to rest. If used in the entrance hall, these colors offer the elegance and relaxation. A light floor, environment painted in bright green, fence stairs, shelves, hangers … The walls in shades of a purple fine open entrance to the room and give the extraordinary character of the interior. Paint one wall in green, and surrounded wooden parts in purple, or vice versa. Also, you can use green color for painting the walls to a height of one meter and the rest in purple. Separate these two colors with the dark green line.
4. Spacious width yellow and pale green
Focus on accessories contrast, green decoration on a yellow wall and vice versa. There will be enough room for a white color for sophisticating the total area.
Green is the color of nature, and as such, it symbolizes growth, harmony, freshness and fertility.The green color has a great healing power, and it is the color that calms. Green suggests stability and durability.Feel free to combine greenery with other colors but stick to the two colors per room. Keep in mind that green color is resting for eyes and it is a perfect choice for the bedroom.