How to decorate children's room to make their kingdom
"There is something very appealing about a room which one occupied as a child; it brings back one's childhood more vividly than anything else I know" – D.E. Stevenson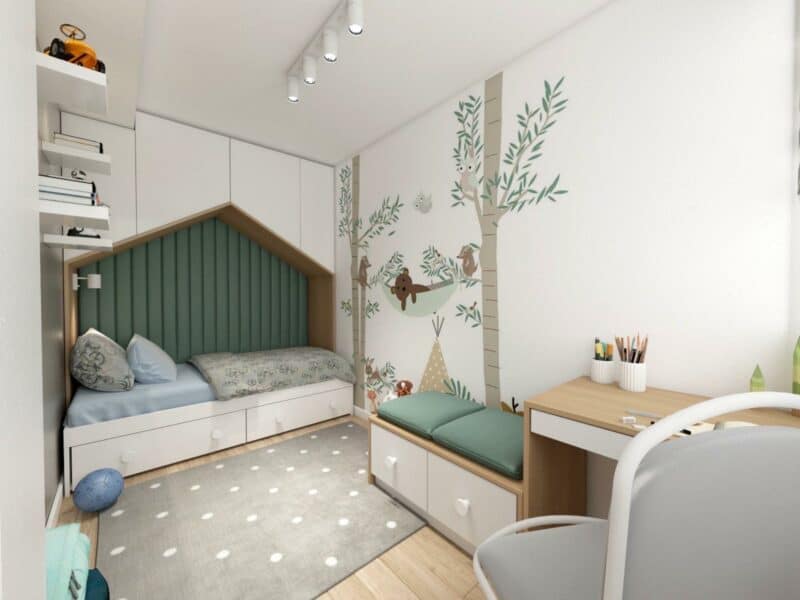 Every child dreams about having their own place. While they grow, children spend more time playing and creating in the room. You can make a perfect room for your child by following these tips.
Follow your child's needs
Don't forget your child will spend time in that room, so we should base the design on his/her taste. This can be tricky because you need to combine comfort with design. When modeling or designing a kid's room, consider their wishes but also think about the functionality. In addition, they might want a castle bed and the question is how to make it look like a wardrobe. Then, you can find a set of themed bedroom furniture. For larger rooms, it's ideal to make a walk-in closet because the room will be more spacious. The door can be illustrated by faux castle door.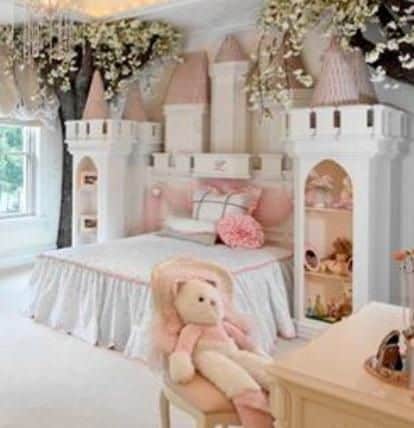 It's also important to think in advance. Your child will change interests and habits a few years later, so it's preferable to make the room simple and use decoration to satisfy your child's interests.
Make the room spacious
The major purpose of the room for your child is for playing. So you should leave the space for toys. There are many beautiful organizers that you can use for your child's toys, books, blocks, etc.
With good organization, you can maintain the room easily. Another great idea is to buy a frame and combine it with some boxes or shelves. Ikea has various products for toy storage. https://www.ikea.com/us/en/cat/toy-storage-20474/
You can buy stickers and name every box, and you will find what you want without making a mess in the room. Keep in mind that boxes should be reachable for your kids. You don't want to place boxes too high out of the reach for your kids.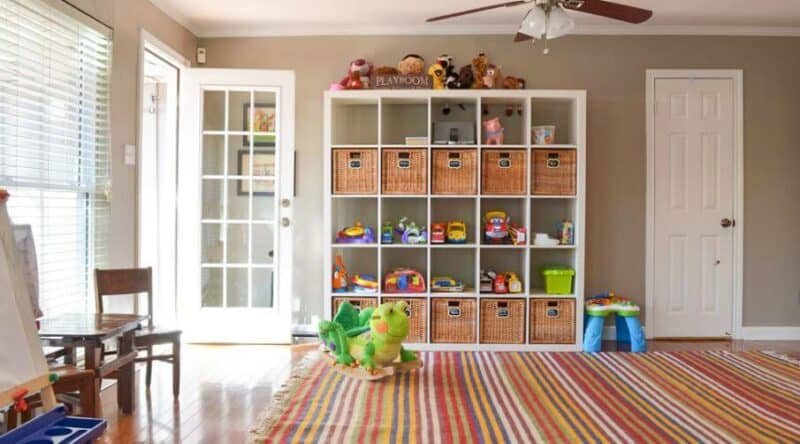 Decorate the room
Now it's time to personalize this space and listen to your child's wishes.When you find out what your child wants, decorate the room in that mood.
The wall is a perfect place for playing with colors and decorating the room as your child wants. It can have a big impact on the room. With a mural on the entire wall, the room will look beautiful and totally different.
Wallpapers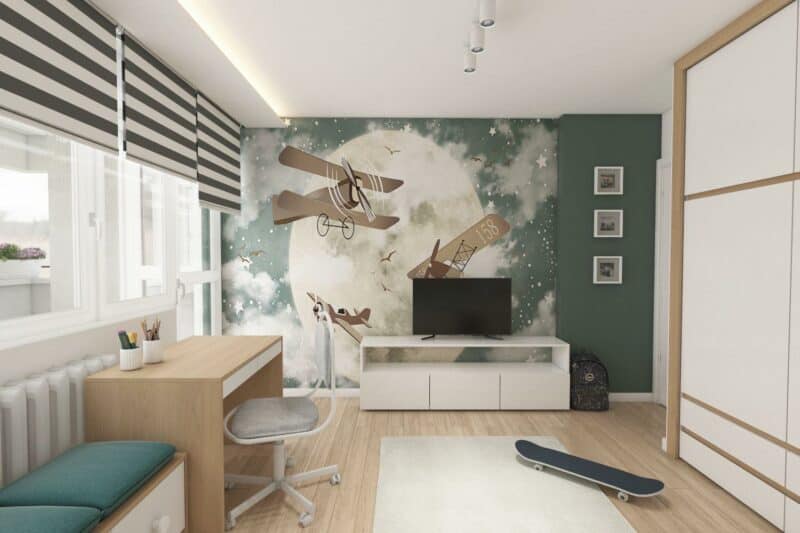 Wallpaper is excellent to make the room colorful, and it can get a totally different look.What is also important is that this is not a very expensive investment, otherwise very effective. It's great because there are plenty of pictures and ideas you can find online that will be perfect for your wall. Many companies do that. You just tell them what you want and they can print it.When you want to change it, you can just change the wallpaper and the room will look different.Many beautiful 3D wallpapers can be great in the room.Your little boy will love his favorite superheroes behind his bed, or beautiful Disney princesses for your little princess.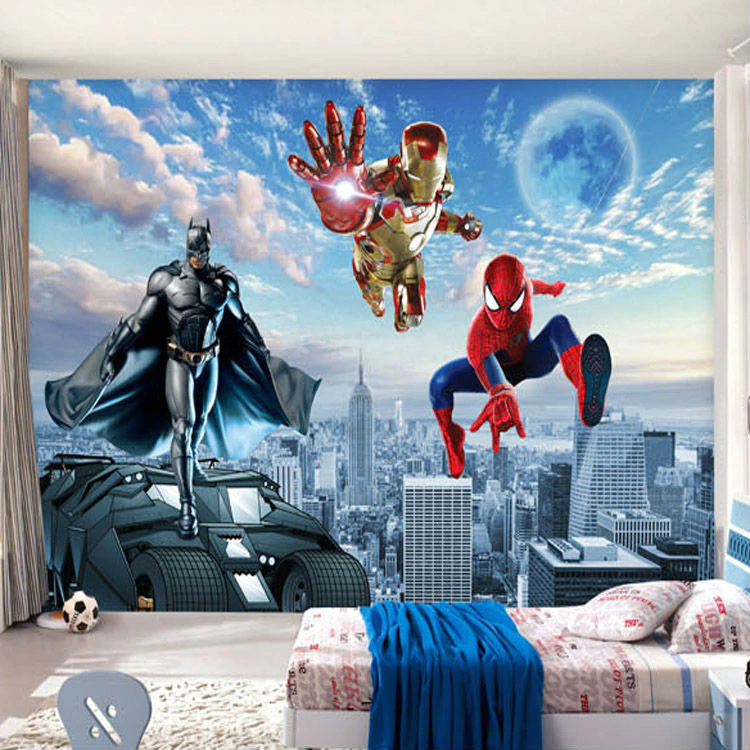 Murals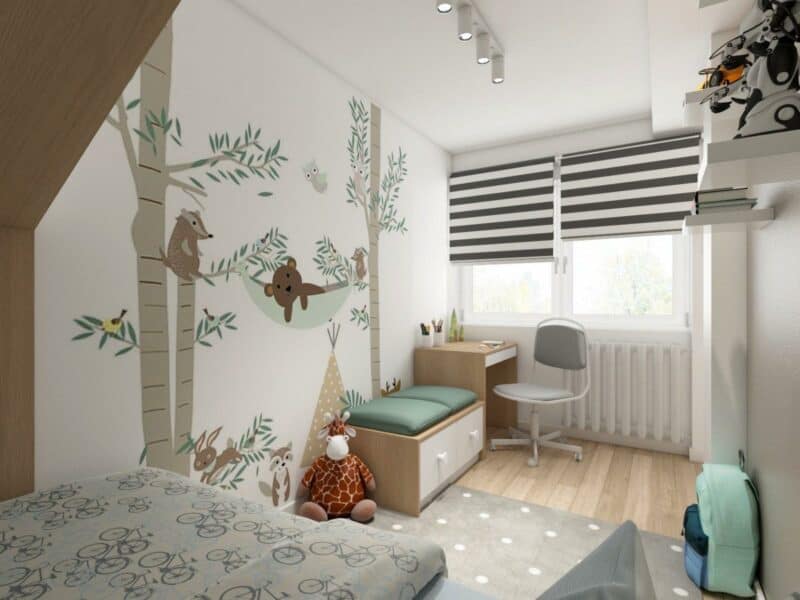 Murals are great because you can paint anything you want and imagine and make your room unique. You can also play with colors. It's preferable to choose some neutral murals because they can stay for many years.
Before you choose what you want to do on your wall, you can consider the pros and cons of painting walls and wallpaper murals. Depending on your budget, have in mind that a wallpaper mural will save you money and time. For painting, you need a talented artist, buy paints in different colors and wait till the result. It usually takes time, especially if the wall is large.
Decorating your child's room is the most exciting thing because every parent wants to make a kingdom for their child. With these steps, you will make real magic.