Top tips and tricks what to do with a kitchen bar
"If you can organize your kitchen, you can organize your life." – Louis Parish
The kitchen is one of the most frequent areas and we use them for different purposes, such as cooking, preparing food, snacks, eating, etc.
Spacious or not, for all those purposes, the kitchen has to be functional. If you like to have a kitchen bar, you can also make it functional. You can find top ideas here.
The best materials for counters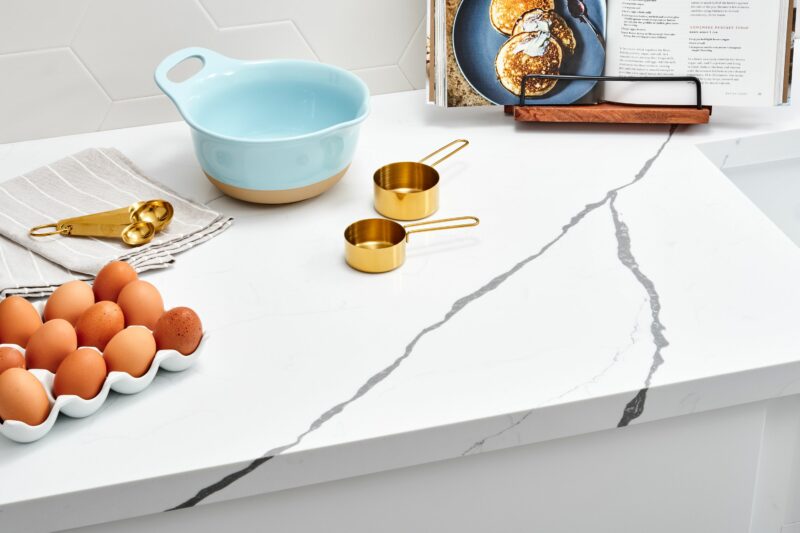 It's essential to choose a durable and water-resistant material for your kitchen. Some of the recommended materials for the counter are granite, marble, quartz, ceramic tile, wood, etc.
Granite is a perfect choice for a bar top. It's the most popular material for this purpose. Granite is resistant to heat, so it's perfect for kitchens. Although granite is a durable material, it looks marvelous. You can choose Imperial Red Granite, Black or White Galaxy Granite, Green Pearl Granite, etc.
Marble is a little bit expensive, compared to granite, but it looks so stylish as a bar top. Marble is sensitive material, so you have to be careful with scratching it. Recommended marble choices are Calacatta, Statuary, Carrara, etc.
Quartz is a popular material in different areas at home. It's great for the kitchen, bathroom, and fireplace. This material brings luxury to the kitchen. You can find it in different colors and designs.
Kitchen bar as a dining table
Making a kitchen bar as a dining table is perfect, especially for small apartments. You can also place two bar chairs, despite your dining area. It can be a very romantic spot for dinner or chilling with your best friend while cooking dinner. If you have a hectic week, this area will be ideal for you.
The common height of kitchen bars is between 40-and 43 inches. Two or three chairs or stools are enough for a dining area on the kitchen bar. If you like industrial or rustic style, choose wooden chairs with metal frames. For a modern look, leather or faux leather chairs with metal legs are a must-have.
Place nice lighting over the countertop to accent the spot. Pendants are a common solution for this area. You can find them in various designs, sizes, and shapes.
Kitchen bar as a cooking area
Many popular restaurants have an open kitchen where you can see a chef making your ordered meal. If you like cooking, make the kitchen a cooking area and enjoy it with your family and friends. Don't waste space on the countertop. Place a stove on one side and leave the free space on the other side.
Kitchen bar as a bar sink
You can divide dirty dishes into a cooking area. Place a sink and a dishwasher together. The sink should be placed on one side of the bar top. The other half of the countertop can be used for entertaining.
Kitchen bar as a storage area
This is a win-win combination. If you want to maximize the space and use every spot like a storage area.
Make a kitchen bar as a cabinet or a shelf if you prefer open concepts. This idea is great for any purpose of your kitchen bar. If you want to have a dining area, choose the cabinet for plates and kitchen utensils.
How to decorate your kitchen bar
The decoration is the final and most beautiful step. A nice vase can look stylish and won't waste space. A tray with candles or a little plate is a splendid idea. If the kitchen bar is connected with the wall, a clock on the wall will be very effective.
The kitchen bar can be your place for enjoying yourself with your friends and family.