Six ideas to make your perfect reading corner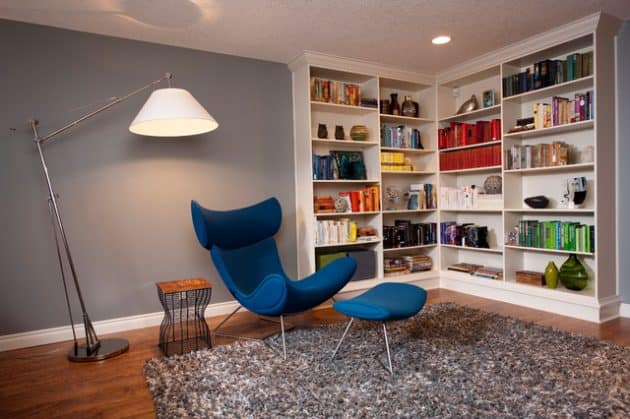 "A book is a magical thing that lets you travel to far-away places without ever leaving your chair." – Katrina Mayer
We cannot go whether the book leads us, but can make our reading corner to be perfect.
1 – Find a suitable spot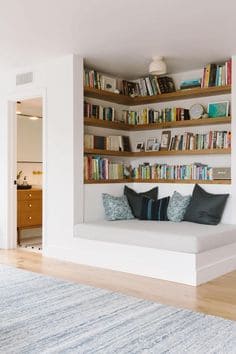 To be more focused on what we do, reading, it's good to find a quiet place. Choose the corner in your home where it's quiet and you won't be distracted and make your reading corner there.
The good thing is that you don't need a large space for this idea.A pleasant
spot is near to the brightest window in your home.
2 – Make your corner comfortable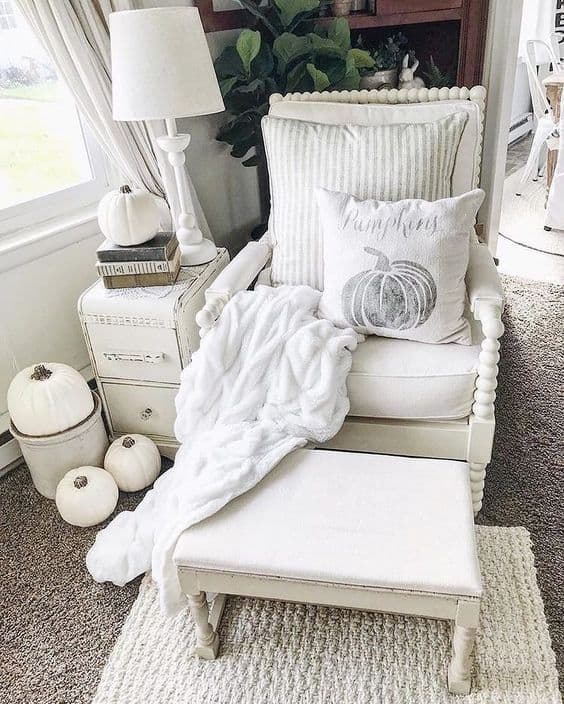 This is the major focus in making a reading corner in your house, because we want to feel relaxed and comfortable while we spend time reading books. Let's see how you can do this.
You can use rugs, cushions, blankets, etc. for this purpose. The first thing you should do is to put a comfortable armchair in the corner. Adding some cushions will not just make you more comfortable, it will also decorate the space.
Next to the armchair, you can find something to put your feet on. There are many ottomans in the same design as armchairs. During the cold days, buy a nice blanket. Buy a nice rug and put it near your armchair. You can put a table or something to put your drink on it. If you don't have enough space for the table, a bed tray is an excellent choice. Follow your existing style in your room and combine the furniture with other furniture in there.
3 – Set up some lamps
Lighting is essential for reading and for our eyesight, so lamps are a must-have thing in your reading corner. Especially in winter, when days are shorter, a good light is important in rooms. Position the lamp properly and the best way is to put it above your armchair.
If you have a corner near the windows, that is perfect! Plenty of natural light will be good for reading. You will have daylight and also a good view.
4 – Use your window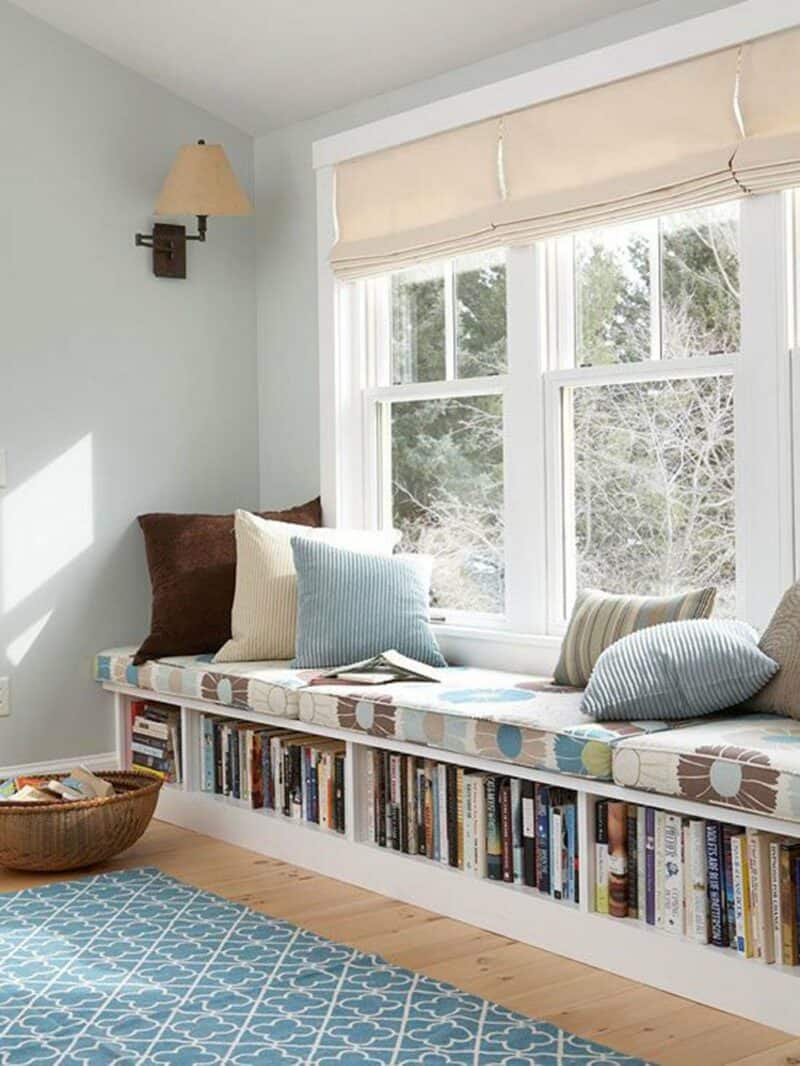 Windows can be great for sitting there and enjoying the view. But they can also be great for making a reading corner on your window. Just put a bench there- Cover the bench with seat pads, buy a few pillows and the magic can begin. 🙂 If the space allows it, built-in shelves are a good choice.
5 – Bring nature inside
As we know that nature has a relaxing influence on us, use that fact and if you have enough space, put some plants in your reading corner. Plants will improve your mood and reading then.
6 – Utilize your space
Think wisely and use every centimeter you can use. For example, you can put some shelves on the wall above your armchair and organize some books there. If you have space under your chair, put your ottoman under the chair.
It's good that you don't have to spend money on making a reading corner. You can make it with everything you already have, just move it. 🙂
Make your corner following your taste and needs, and enjoy reading your favorite books.