Top 5 penthouse design ideas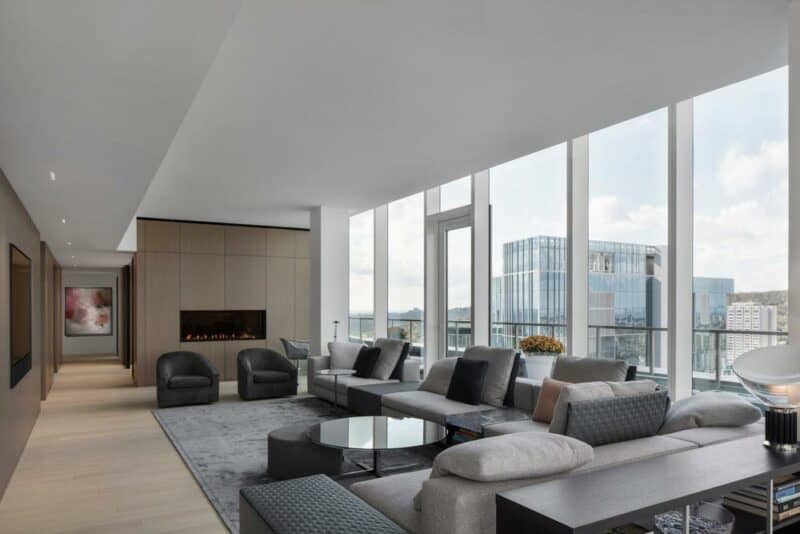 "Architecture should make us feel different, if not, engineering should be enough." – Daniel Libeskind
When someone mentions the penthouse, the first word that comes to mind is luxury.
What is a penthouse?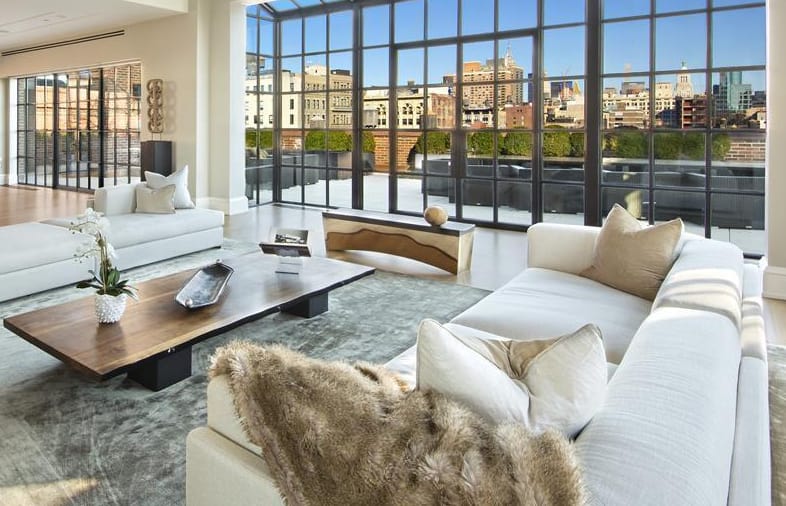 Penthouse is an apartment on the top of a building. It's an apartment on the roof., built with outdoor walls. It usually has a fabulous view, that is a major benefit for the penthouse, and floor to ceiling windows. You can expect comfort and commodities in the penthouse.
Hidden treasure outside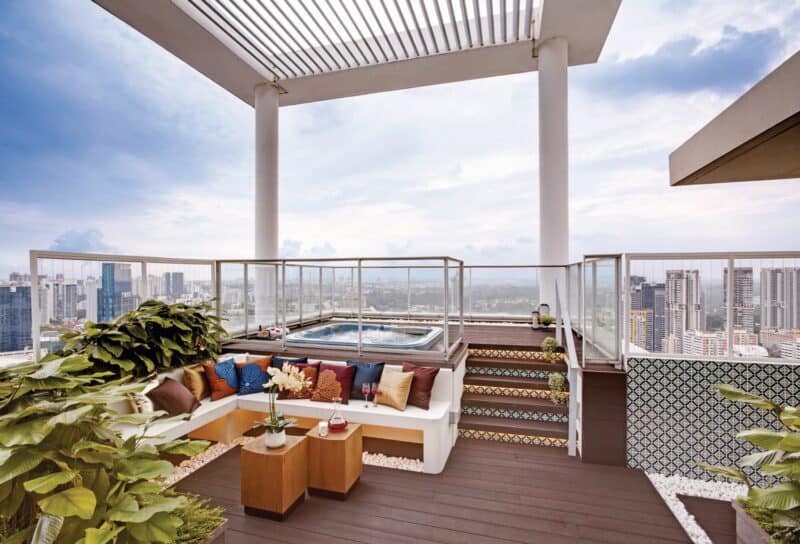 With an open space terrace, you can really make your hidden treasure outside. It's hidden, because you have privacy on the roof. There is enough space to place furniture, such as a patio table and chairs, a swing chair, sunbeds and anything you want.
Think about what you like to do in your free time and how you would like to spend time on your new terrace. This will help you organize and design a terrace. It's quite popular having a jacuzzi outside. Make a spot for the barbeque. Implement the space with plants and you will get a natural look and relaxing look. You can definitely make a paradise with some tricks and enjoy spending time outside.
Importance of walls and windows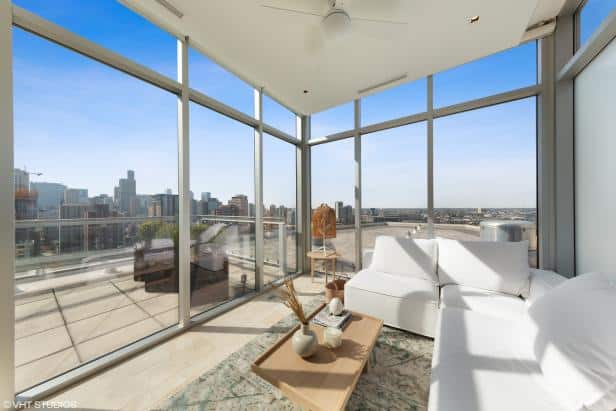 Most penthouses have big or floor to ceiling windows, and you should look for it. Why? Because you will get a beautiful view and bring natural light inside. And what can be better than the natural light during the day? There is just one thing you might not like it, and that is maintaining those windows. A lot of glass for cleaning. 🙂
When we talk about walls, a good choice for the penthouse is concrete walls. Choose the color carefully. Depending on your chosen style and taste, use a color wheel and pick the proper one.
Colors– make a balance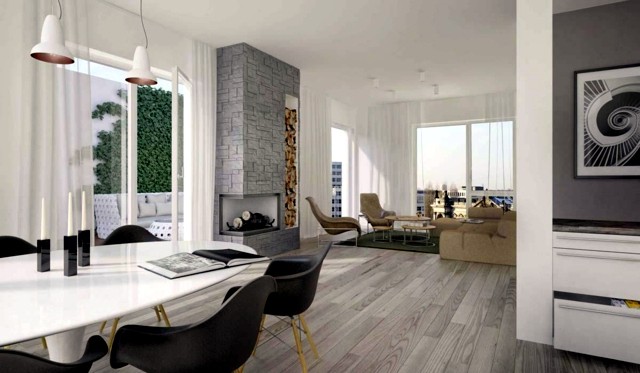 Colors that are always trendy and the best option for the penthouse are natural and earthy colors. Natural colors will bring a sophisticated look to the room.
You can stick to the rule to choose a darker color for your floors, lighter color for walls and the lightest one for ceilings. It's important to make a contrast. If you prefer darker walls, choose a light color for the flooring. Make a contrast! Besides the walls, make a contrast with your furniture. In the space with light walls, flooring, buy darker furniture.
Arrange your furniture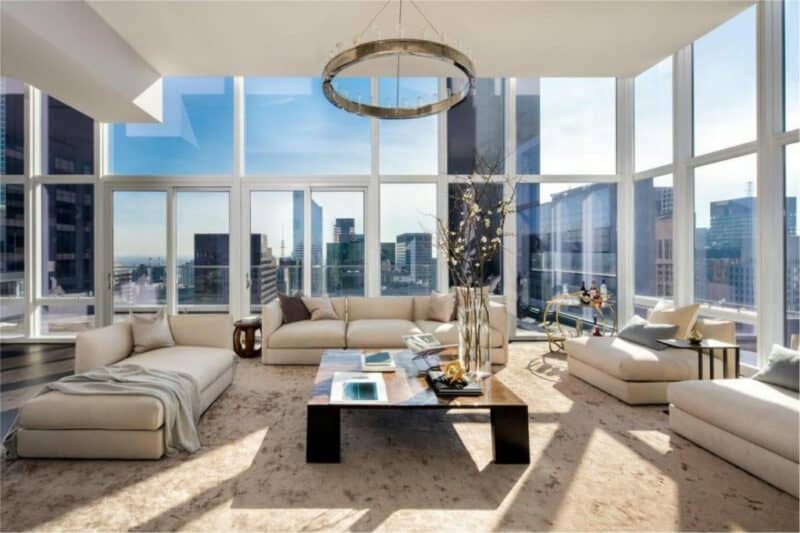 The first thing you should do is to think about the style you want to bring at home. Penthouses exude luxury. Place sectioned sofas to get a classy look. Wooden coffee tables and other polished wooden furniture are an excellent match. Rectangular and circular shapes can improve a classy look at home. Place them at the focal point of the room to get a wonderful view on different sides. You can do the same thing in your bedroom. Place the bed in the focal point of the room and make enough space from both sides.
It's important to make the place comfortable. You can do that with the proper arrangement of your furniture in the room.
Lighting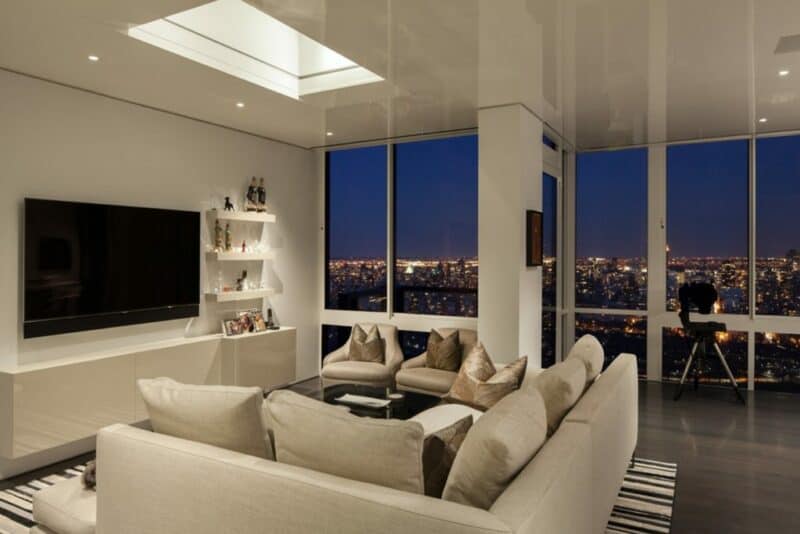 Besides the natural light you will get in your penthouse, it's perfect to have good lighting at home. It can improve a better look and ambience in the room. Use LED lights in the false ceilings.In the main areas, use pendant lights from the ceilings. Table lamps are perfect for bathrooms. Ideal color lighting for the kitchen and bathroom is white, while yellow lighting is better for other rooms at home. For stairs, a perfect choice is linear step lighting or recessed and mounted spots.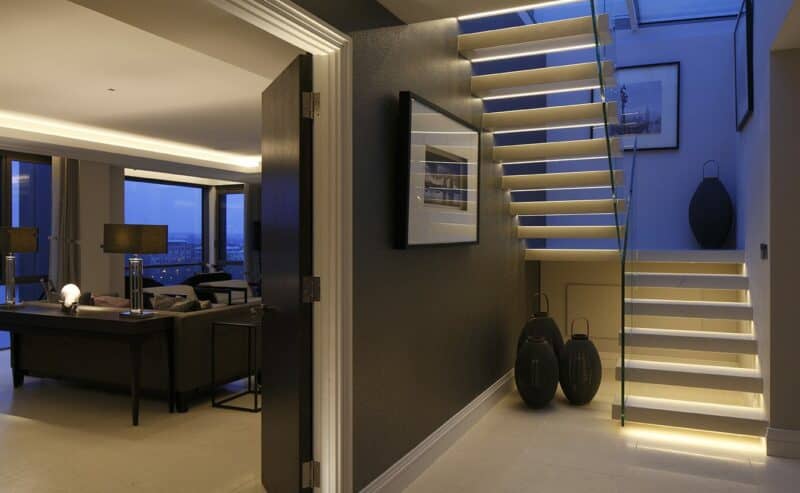 Make your penthouse perfect for you and collect beautiful moments inside.