Top walk-in closet ideas you will love it
"Playing dress up begins at age five, and never truly ends." – Kate Spade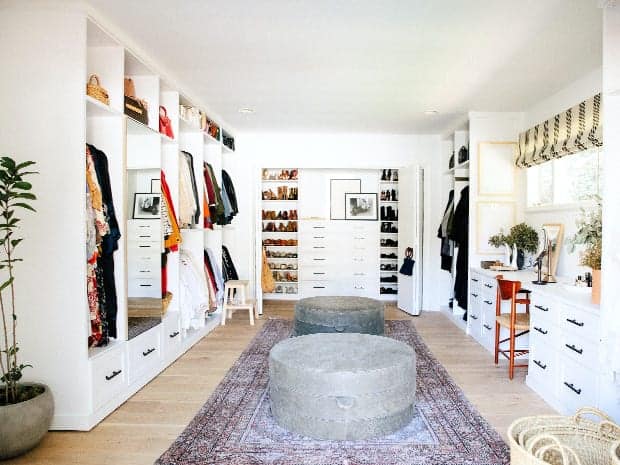 Thinking about the fact that you are surrounded by your clothes and accessories sounds fantastic. If you make a well-organized closet, you will dress up quickly. You can also look at everything you have without looking for it for a long time.
Many girls remember the scene where Mr. Big proposed Carrie Bradshaw with a shoe in her new walk-in closet. It explains a lot, how much we love to have it all in one place. If you have a chance to get a walk-in closet, these ideas are perfect for you.
What is a walk-in closet?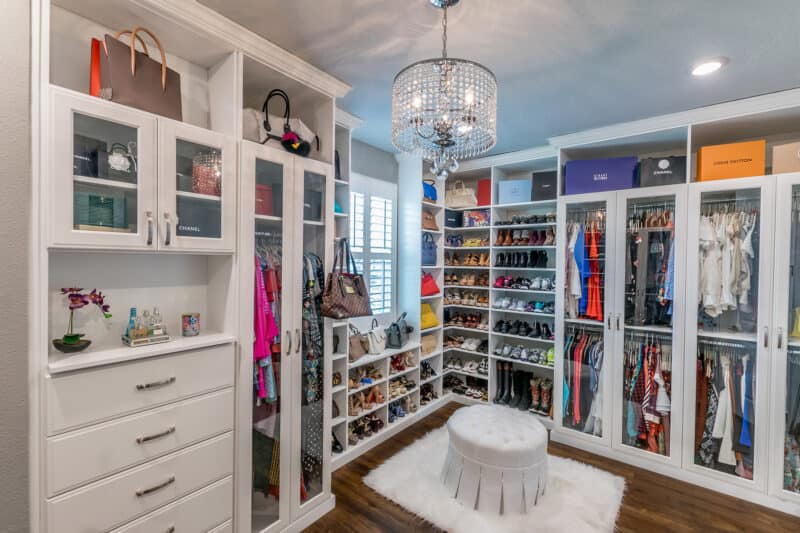 A walk-in closet is your new changing room. Dress up yourself in a few minutes. 🙂 It's a large space, room, or wardrobe where you keep all your clothes, footwear and even accessories.
The name of the closet explains the meaning by itself. There is enough space to walk inside. You can make the space following your needs and taste, but first you need to prepare everything before you start with the process.
Measure your space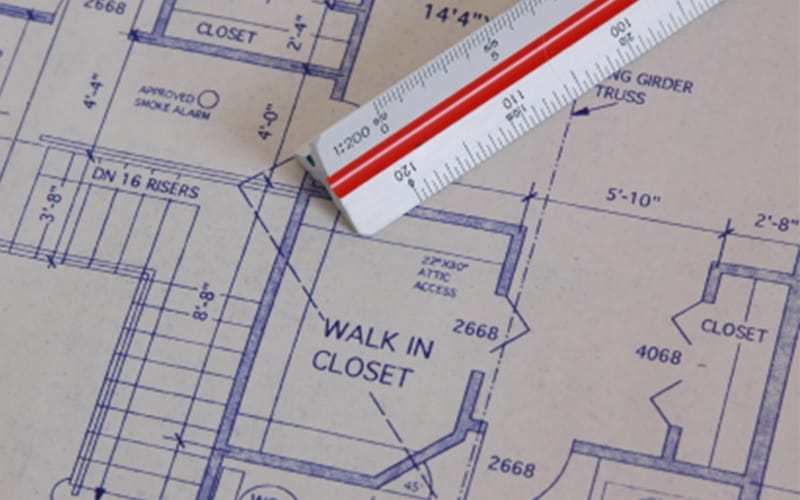 When you find the perfect spot for your new walk-in closet, you need to measure your room and the space which you chose for your new closet. A standard size for a walk-in closet is a minimum of 7 by 10 feet. These dimensions are good for two people.
Depending on the size of your space, you will decide the size for your walk-in closet. If you plan to have a small walk-in closet, you can make it on an area of 25 sq. For larger rooms, large walk-in closets are possible and fantastic because you can make storage units on three wall sides. A preferable size is an area of 100 sq.
Think what you want
When you know how big your walk-in closet can be, you can imagine where you can have storage units.  The best way is to draw it on paper, or you can consult an interior designer. Build your closet wisely and use every single space to get more storage space. Write on the paper what you want to put there. If you want to keep your shoes too, you need extra shelves for them. If you want to keep accessories, socks, and underwear, you will need more drawers. Think about the spot where you can keep your bags there. 
Put everything on the paper, and you will get a better vision of how your walk-in closet should be. It will also be helpful if you hire an interior designer, because he/she will know what you exactly want and your needs.

Choose material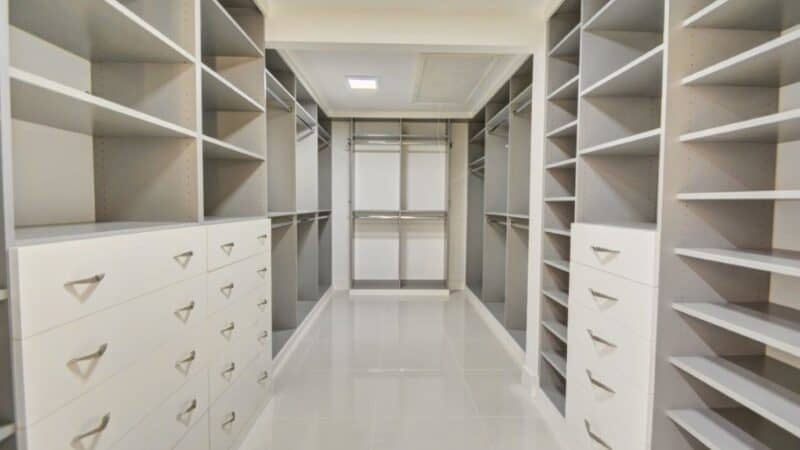 Before you choose a proper material for your walk-in closet, consider what kind of material is durable, safe, flexible and proper for this purpose. As Handyman Connection recommends, some ideal materials are:
Plywood Shelves
Plywood is a good choice for sheets because it's flexible, safe, and lightweight. It's also good for the closet because it's durable and strong. If you use plywood for shelves, they should be a minimum of ½ thick. In order to put heavy things on the shelf, it is better to install a stronger, ¾ thick shelf.
Medium-Density Fiberboard Shelves
Medium-density fiberboard has a wood, natural look, otherwise it's not as strong and durable as wood. If you need a long-term solution, this is not a good choice.
Solid Wood Shelves
Wooden material is always a good choice because of its consistency and durability. As we know, different kinds of wood have different benefits. Soft wood needs to warp for storing heavy things on it.
Wire Shelves
Buying wire shelves is an economical solution. You can choose various dimensions. They can max out about 80 pounds.
Benefits of wire shelving are that they are long lasting and they can provide good ventilation.
Lighting is also important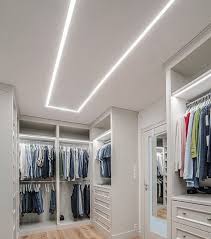 There is a "rule "how much light you need for a walk-in closet, and that is at least 20-30 lumens per square foot.
The best spot for a lighting fixture is on a ceiling, and the wall switch should be near the entrance. The best lighting fixtures are recessed and flush-mount fixtures. You can also put a chandelier if you want, but it should be a round-shaped chandelier. Something that you should pay attention to is that your clothes don't block bulbs.
Find a proper door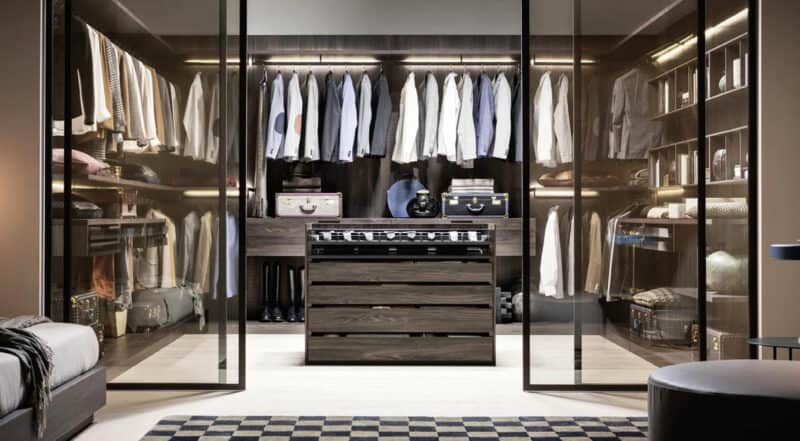 Before you decide what is an ideal model for you, make a plan. Choose the door that won't take the space inside of your closet. You can do that by choosing the door that swings outward or slides from side to side.
Build shelves
Decide what you want to keep on your shelves and following your decision, make as many shelves as you need. You can store your clothes using shelf dividers. A good tip for doubling your shelf space is to use under shelf baskets.
Use organizers
Organizers are the key to a tidy closet. We can find everything easily using organizers. It's a great choice for using them for your jewelry, belts, ties, even your socks. You can put some of them in drawers.
Final step
Now you can decorate your new space. A mirror is a must-have for a walk-in closet. If you have an empty wall, put it on it, or you can put it on the door. Buy a stool/chair if your space allows it. And decorate the closet with a nice rug.
Now, you are ready to make your dreamy walk-in closet.