5 ideas to make your garage super organized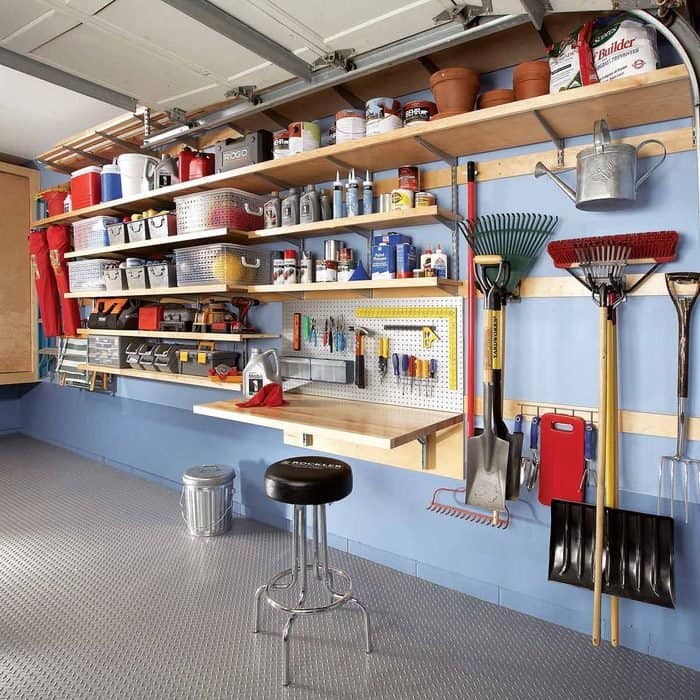 "I sat in a garage and invented the future." – Steve Jobs
A garage can have different purposes. Besides keeping vehicles there, people also store some tools, equipment, and unused things. Many times, a garage looks like a basement.
Let's skip that part and make a nice and tidy garage with these super organization ideas.
It's cleaning time!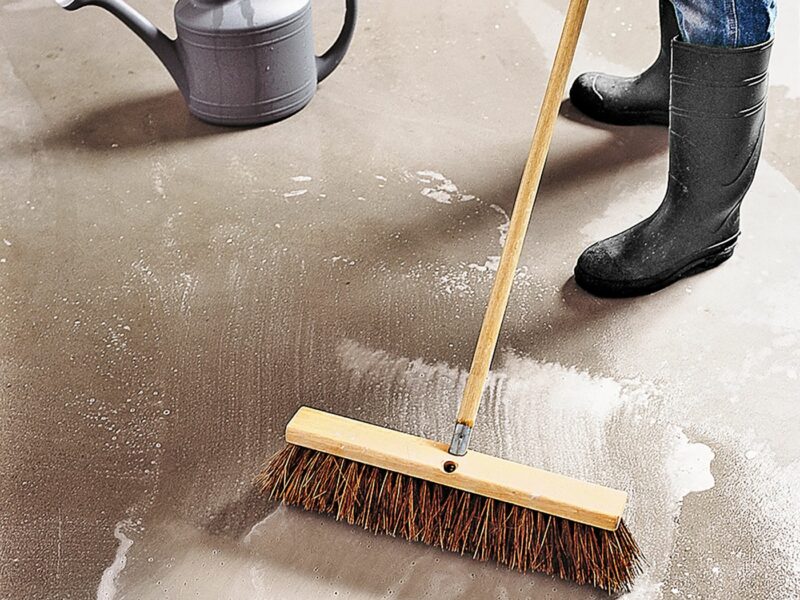 Every good organization starts with getting rid of unnecessary things. It's a common "problem" that most homes store old, broken, and stuff that they don't use anymore. Then the garage looks so messy. Cleaning and decluttering your garage is the biggest step in organizing and once you finish it, everything is easier.
How to start? Throw everything out of the boxes. If you have your children's small clothes and it's still nice, donate them, sell or give them to your friends, cousins, or neighbors. Maybe you will find decorations or an old rug that you haven't used for a long time. Get rid of it. Everything that still looks nice, and it's still in use, you can sell, donate, and give it to somebody. Use three boxes or bags to mark them, so you will easily declutter good things from the garage.
Then, you will need another bag for broken or damaged things that you still keep somewhere on the bottom of the box. Maybe you forgot that you have a broken clock, and you wanted to fix it, but it's still in the same place where you left it. Classify the garbage and put everything that is suitable for recycling in a separate bag.
Now you will have available space to clean the floor and walls. Clean the floor from the oil stains.
This is a tough and unpleasant part, but an essential beginning of this project.
Everything is easier with a plan
Now, when you know exactly what you will keep in your garage, make a plan. You can be creative but make a plan wisely. If you have enough space, leave one corner available because you might need more space in the future. Write on paper everything you want to store in your garage. If you have tools and a workbench, decide which corner is perfect for that. Decide where you will put your bikes, skateboards, or skates. Depending on the size of your garage, you can hang or put them in the other corner. An excellent choice is to put them near the garage door. Stick to that plan, to put most used stuff near the garage door. Think about how many shelves you need for your stuff.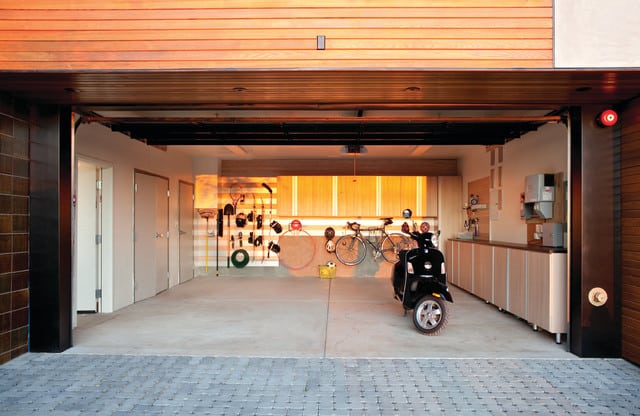 To visualize your plan, draw it.
Do a floor and wall makeover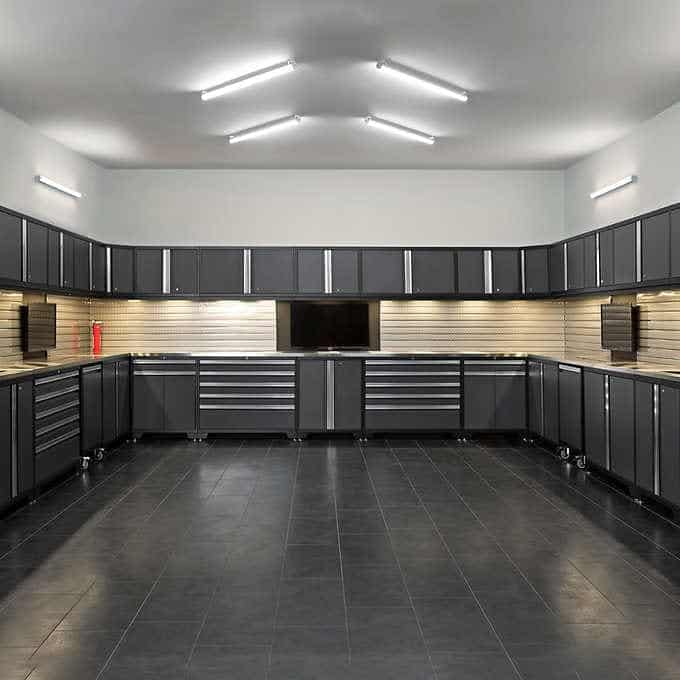 The first thing you have to do is to check the condition of your walls. After a while, walls couldn't breathe with a lot of things inside, so the common problem is condensation and mold problems. Paint the walls and use waterproof paint.
The floor in the garage is strong enough. You can just clean it or add material on it. Tiles are excellent because they are durable and you can clean your garage easily. Other floor materials can be vinyl, concrete stain, concrete sealer, or even a carpet.
Remember to avoid keeping a lot of things on the floor and save the floor space for your car.
Open Shelves vs. Closed cabinets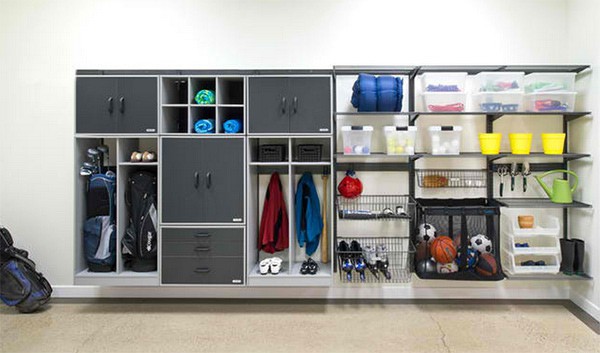 Using open shelves and closed cabinets in the garage can be an excellent solution because both of them have benefits.
Shelves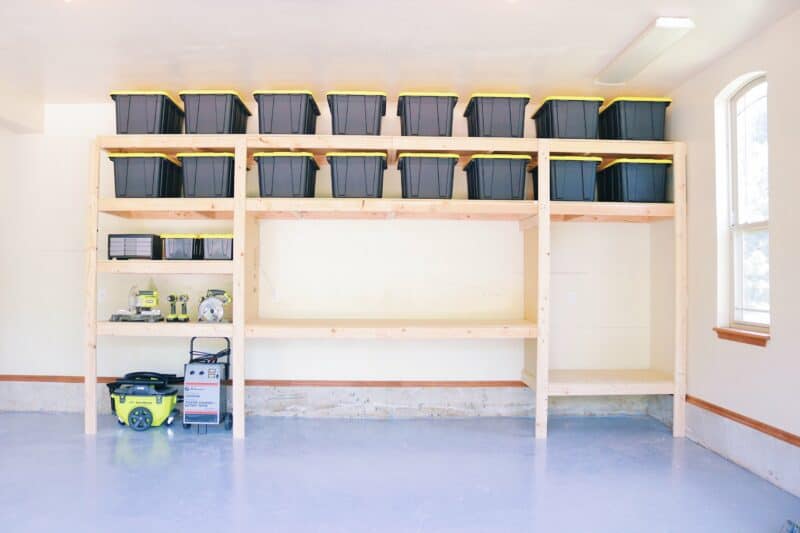 The best height position for shelves is about eye level, and that is about four to five feet from the floor. The standard depth for garage shelves is between 12-24 inches. Shelves are not an expensive investition and that is its benefit. Use shelves for storing things that you often use.
It's very important to think about safety, so don't put heavy things on top shelves and choose a resistible material(such as plywood)
Closed cabinets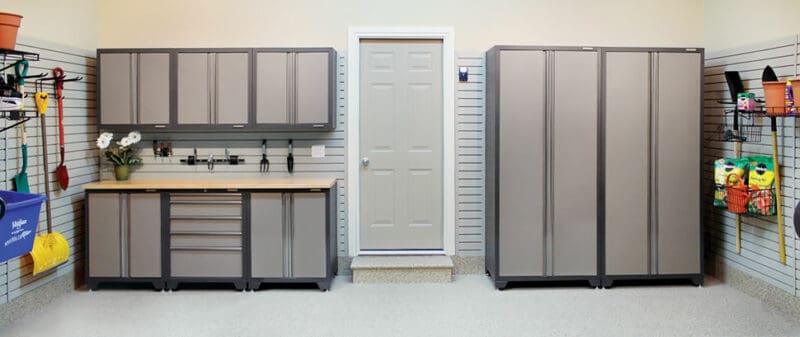 The major benefit of using closed cabinets is to bring a tidy look to your garage. You can store things inside and they won't be visible. If you compare them with shelves, it's worth mentioning that you won't have a common problem with dust.
Decorate your garage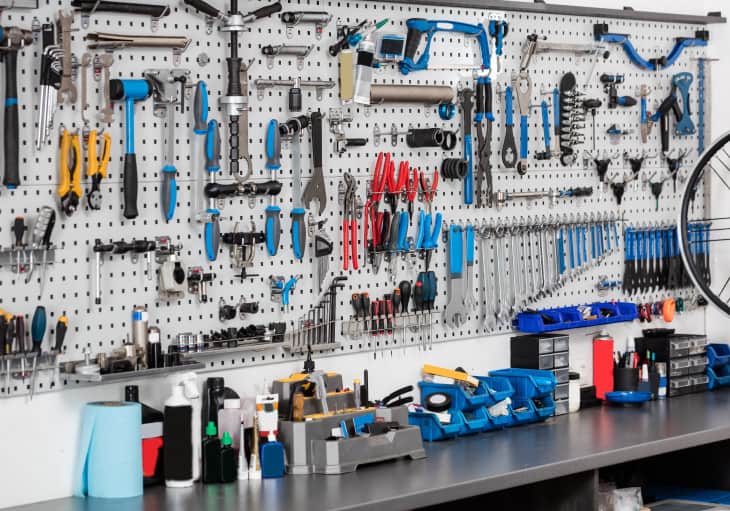 Who says that a garage cannot be pretty?? It really can and you can make it! Every space can look tidy and beautiful. Do minor tricks and you will upgrade your space.
Paint the garage door to refresh the total look. 
Install proper lighting in the garage, because everything looks better with proper lighting. -Use the same plastic bins or containers. You can use clear containers or choose specific colors.  Red bins for your seasonal shoes. Blue bins for tools. 
Label bins and containers. This will help you find anything you want and it will improve your organization.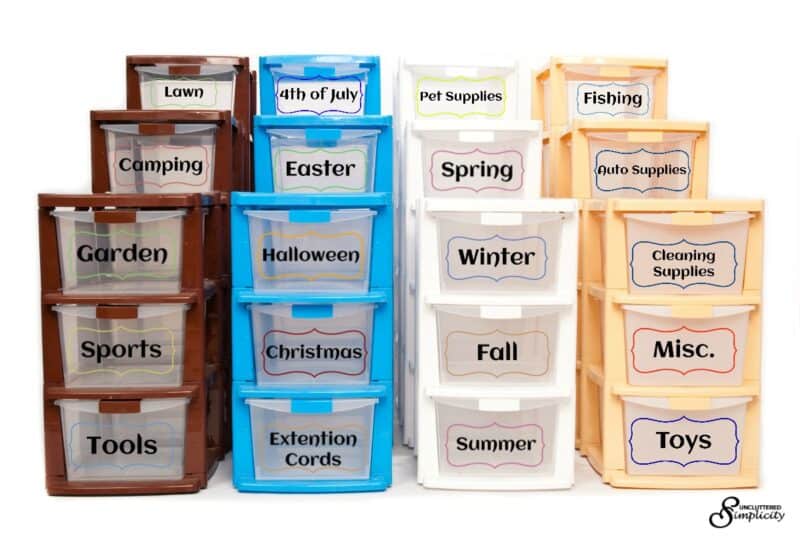 When you make an order and a tidy look, your garage will look nice.