Everything you should know before buying a sofa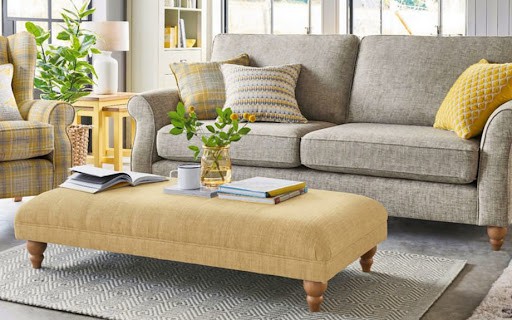 "Chairs are architecture, sofas are bourgeois." – Le Corbusier
Sofas represent comfort, coziness, and enjoyment. How many times have you been sitting on the sofa and watching TV or reading a book? Those are moments when people feel relaxed. To bring that effect into your living room, choose your new sofa wisely. Let it be comfortable, but still save your space.
Matchy-matchy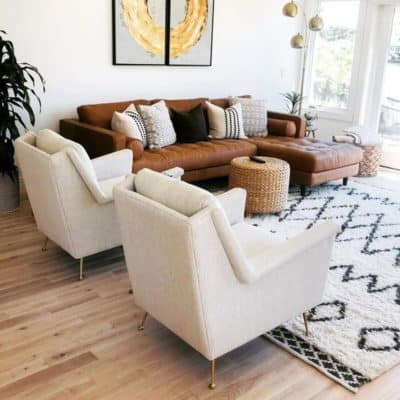 You don't have to match a sofa with your furniture in the living room. Furniture can be different, but you can match with a color palette. Choose your favorite color and use a few shades of that color. Use the lightest shade for your wall, darker for your furniture and the darkest shade of your favorite color, choose for decor. Light sofa with darker cushions is a good match.
Types of sofa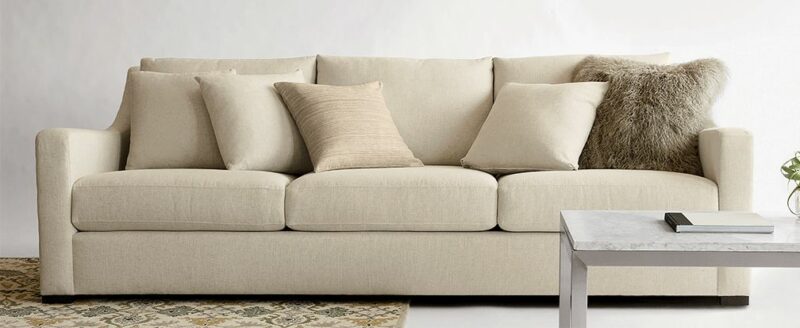 There are different types of sofas, so it's very important to find a sofa that will fit in your room. Common types of sofas are leatherette sofas, fabric, genuine, lounge, corner, or wooden sofas. The most popular and profitable types are fabric and leather sofas. When we talk about fabric sofas, the best choices are cotton and linen. If you want to buy a durable sofa, look for the one with a hardwood frame. Some suitable materials are maple, teak, and walnut.
Sofa styles
As style is very important in our life, it's also essential in interior design. Consider different sofa styles and find which one is connected to your personal taste.
Leather sofa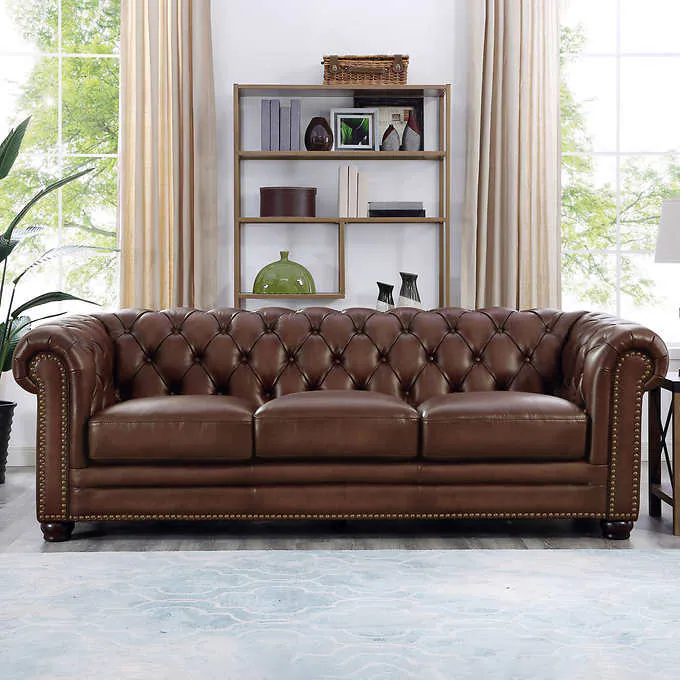 Good news for you! Leather sofa matches with different styles! It's a major benefit for this style. It can be practical, so if you want to change other pieces of furniture in your living room, you don't have to worry about matching parts. Another benefit is its durability. If you want to invest in a long-lasting product, a leather sofa is the perfect choice. Leather sofas make the room look more sophisticated.
Pillow Back sofa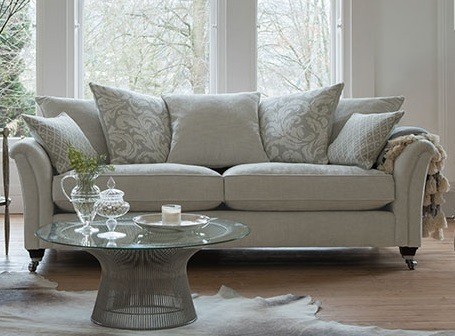 A pillow back sofa is considered as a comfortable sofa. Its name describes the sofa in the best way. It's a sofa with large cushions for the back support. Cushions can be fixed or not, so if you like to have a tidy and perfect look in the room, maybe unfixed cushions will bother you. You can buy the sofa with just two large cushions or with a few smaller cushions.
For bringing a cozy and informal look, this sofa is a perfect shot.
Tuxedo sofa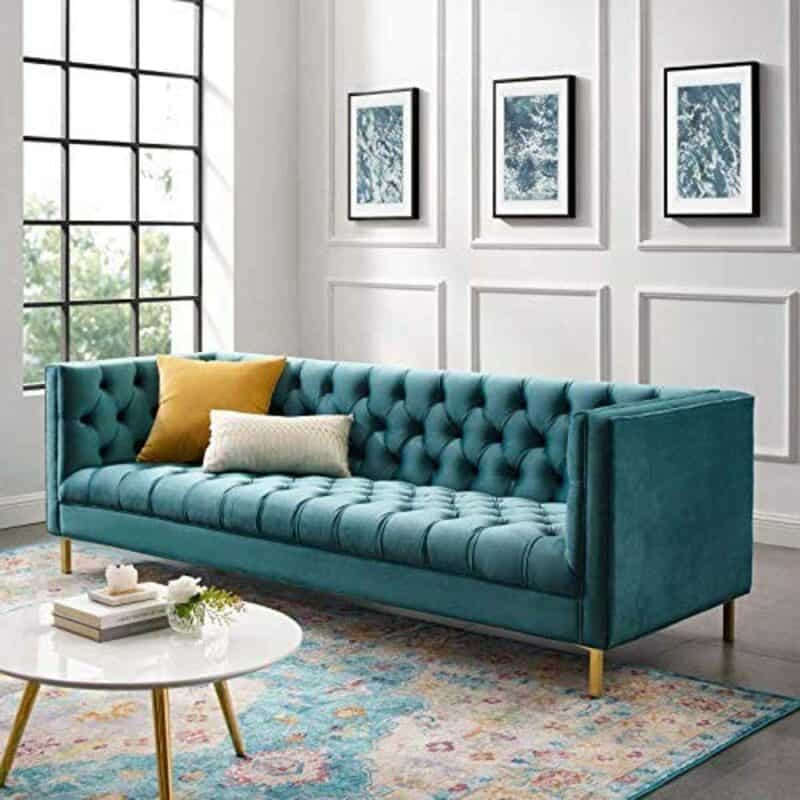 Another name for tuxedo sofas is square sofas, because of its boxing shape. This sofa doesn't have extra cushions, and it's proportioned precisely. With your tuxedo sofa, you will get a modern look in your room.
Armless sofa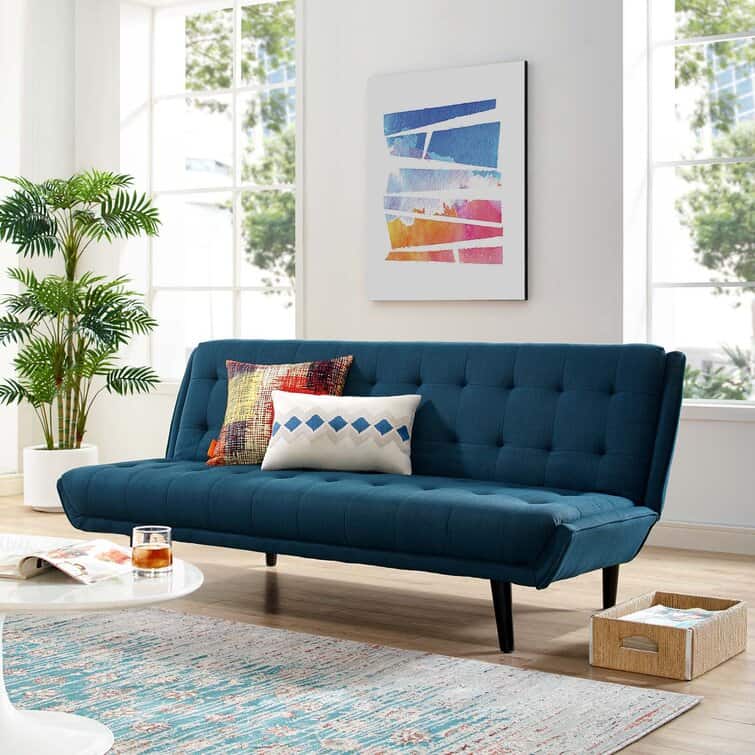 An armless sofa can save your space and it's a perfect choice for smaller rooms. This type of sofa saves space because it doesn't have armrests. You can match this model with different styles.
Rolled Arm sofa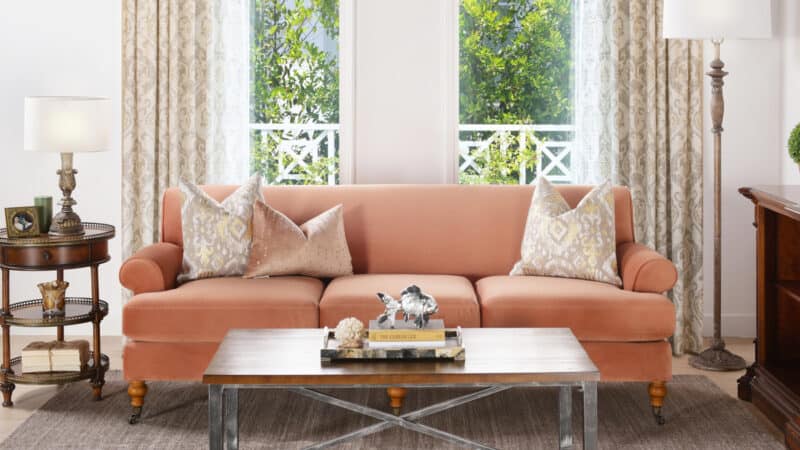 Classy is always stylish, so rolled arm sofas are timeless. You can get a classic or traditional look in your living room. Make it prettier with a few cushions.
Choose the perfect size
Choosing the right size for your sofa is important, because you want to put everything you want and still have enough space to walk.
Before you decide which sofa is perfect for you, measure your room. The sofa should be ⅔ the size of the room. If you have a coffee table, it should be a ⅔ size of your sofa. A standard size for three-seat sofas is between 72-96 inches. Loveseat sofas range between 48-72 inches.
Position your sofa properly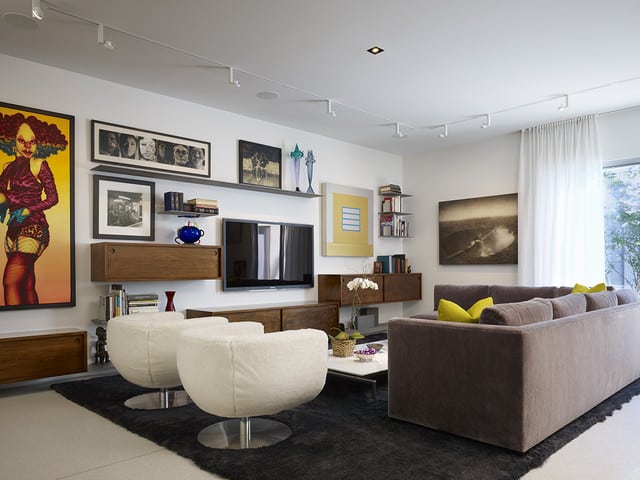 Before you place your new sofa in the room, think about how you don't want to block the space, or split on the sofa every time you want to go to the window. The best spot is to place it in front of another sofa or chairs. You can also place it in front of the TV.
For large and open concept rooms, a good position is in the middle of the room. You will get a separate section for chilling in front of the TV.
Trendy colors for sofas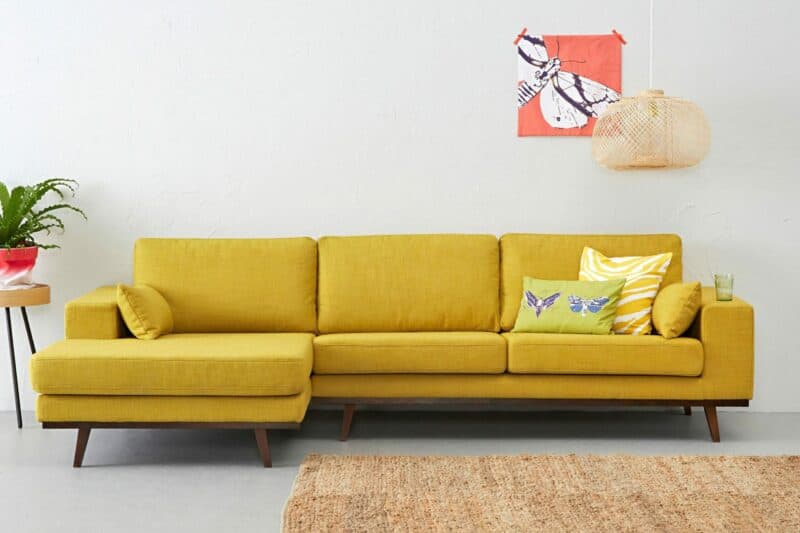 The New Year is coming, so let's prepare you for new, trendy colors. Sage green, blue, golden yellow and neutral colors are ready to shine in 2022. Some of the trendy neutral colors will be white, camel, cognac and earthy colors.
Add some cushions and make your sofa cozier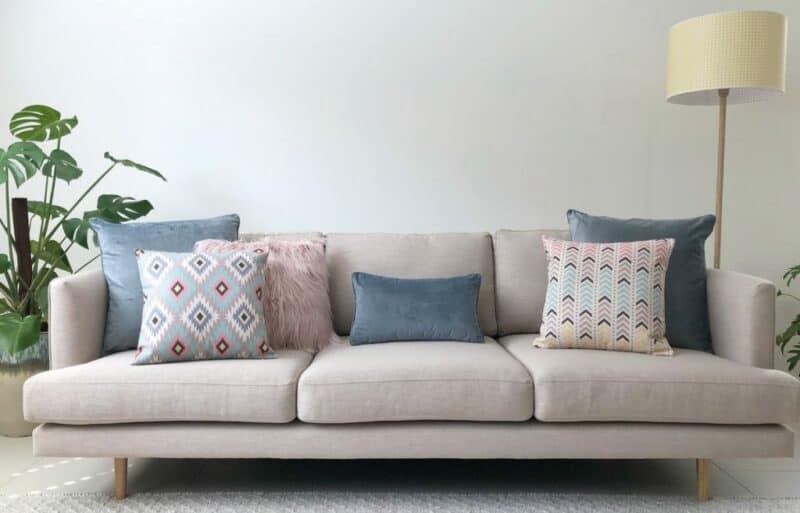 Placing many cushions on the cushions can make the opposite of what we want to get, comfort and coziness. The golden rule is, if you have a three-seat sofa, add two or three cushions. For larger and corner sofas, about six cushions will be great.
You don't have to put the same pillows on the sofa. Actually, it's better if you buy different pillows. It will look more stylish. You can play with different colors, patterns and designs.
Now you are ready to buy a perfect sofa and collect beautiful moments chilling with your family and friends.