Guide for choosing chairs in the dining room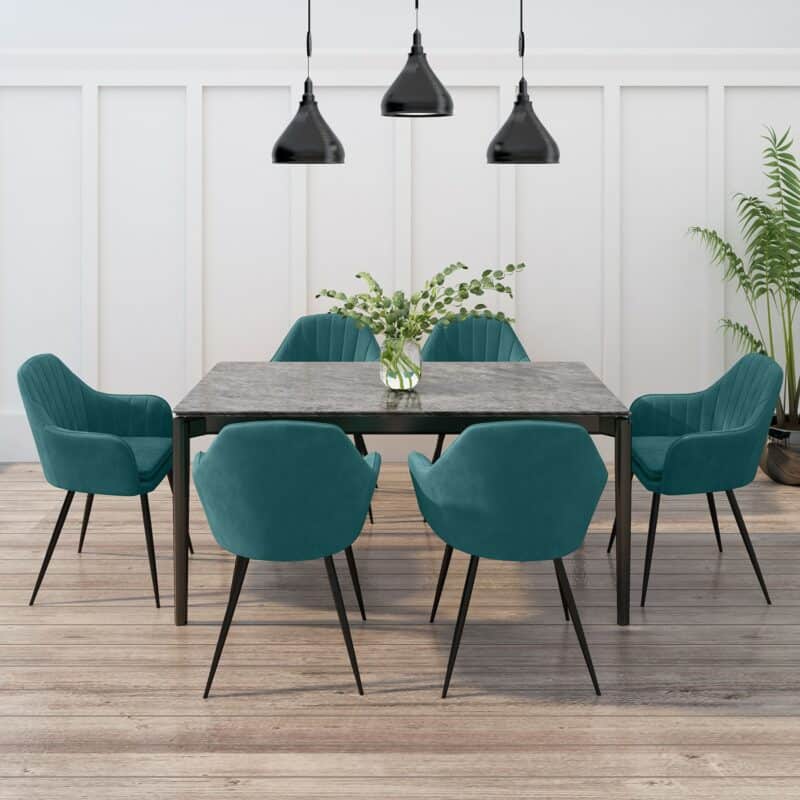 "I view a dining room as an opportunity to immerse a space in one rich and deep color. Since a dining room is used mostly at night and, one hopes, in candlelight, why not have it project a bit of romance and mystery? – Barbara Westbrook, designer
The dining room is a place where we gather with our family and friends, celebrate, and collect wonderful memories together. It's essential to choose nice and comfortable dining chairs. Chairs are the main part of the dining room, and they have a big influence on the look and design of the room.
Chair size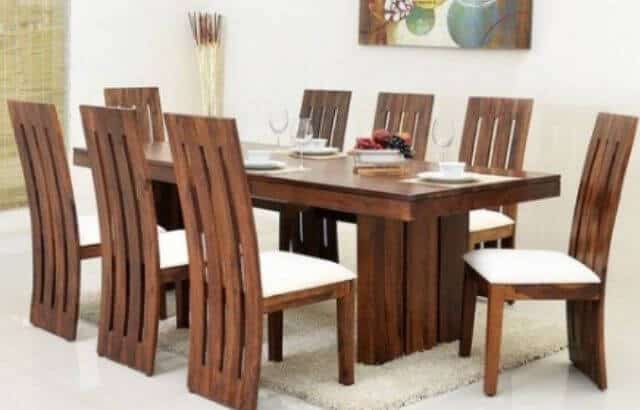 The first thing you should have in mind is that your chair size needs to be matched with a dining table size. Common dining chair size is 16-22 inches floor to seat height. A dining table is usually about 30 inches tall. If you buy a table taller than the standard height, match it with taller chairs.
The common seat width is 15.5 inches in the back and the depth is 16-18 inches.
These dimensions help you sit comfortably in the dining room. To feel comfortable will help you to have 24-26 inches between chairs, so you will have enough space around you. When you have guests, you will eat comfortably and get out of the table easily.
Material will change the room's appearance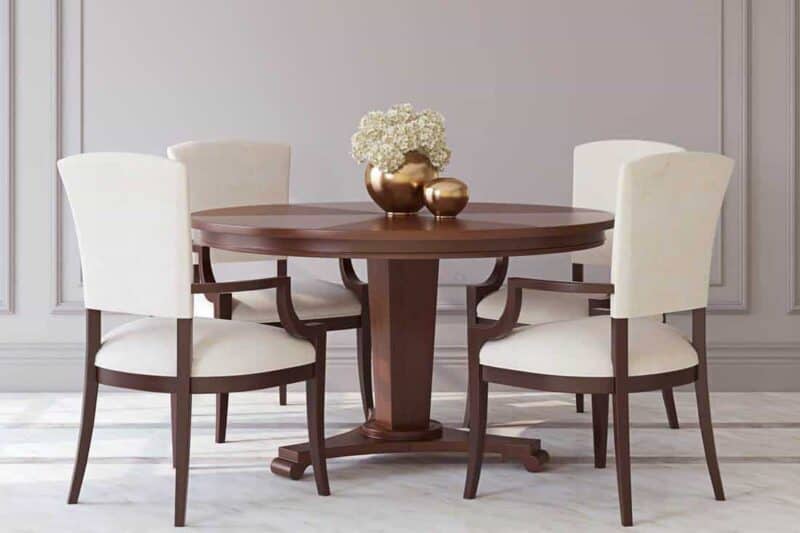 Dining chairs are made of wood, rattan, cane, and other natural materials. As we all know how durable wood is, it's a good idea to use this material for chairs too.
Fabrics. Popular materials for dining room chairs are cotton and polyester because they are durable and stain-resistant. Cotton and polyester are usually combined with these proportions: 50% cotton and 50% polyester, or 60% cotton and 40% polyester.
If you want to get a luxurious and elegant look, use velvet for your chairs. If you have a small dining room, choose brighter colors for velvet chairs.
Leather chairs are also popular and can give a sophisticated look to the room. They are often paired with metal legs. Leather is a durable material, and it's easier to clean when you spill something on the chair. Top grain leather, royalin, and full grain leather are a common choice for the dining room chairs. For saving the budget, faux leather can be a good choice. It's not going to be as durable as real leather, but with good maintenance, it can last for many years.
Find your favorite style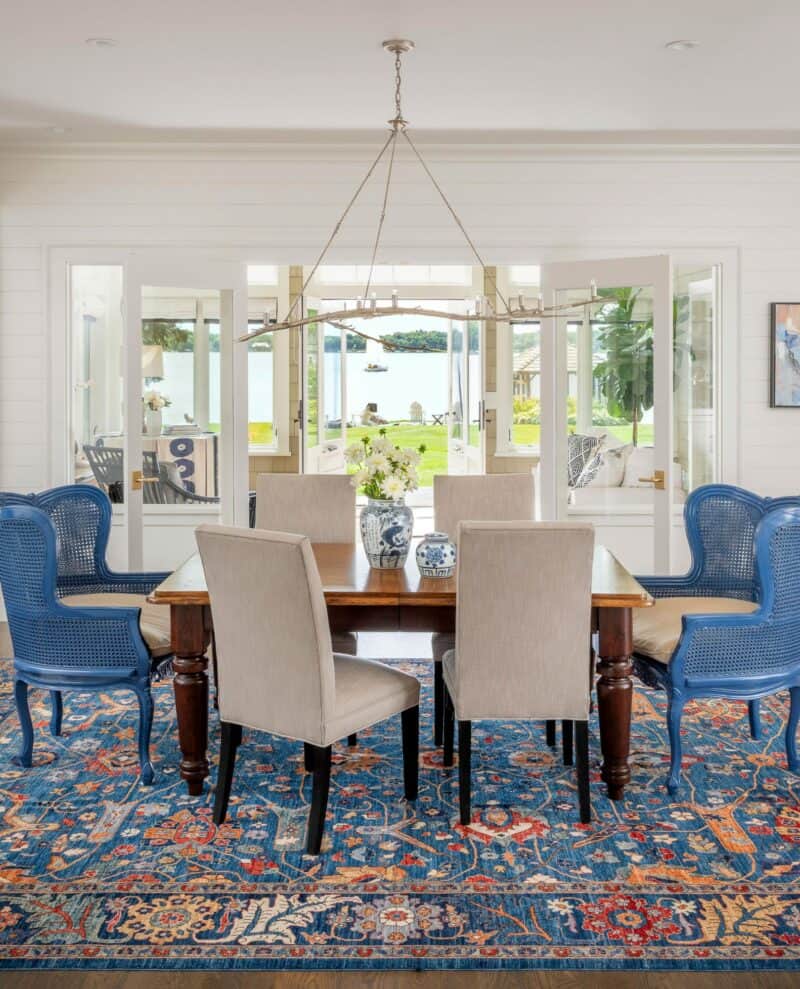 There are two popular styles when we talk about dining chairs: side chairs and armchairs. Side chairs are actually armless chairs and they are practical because they are not massive. If you like to sit comfortably, choose armchairs because you can relax and will have space for your hands. For large dining rooms, armchairs can be a brilliant choice.
Think about mixing chairs. This is a splendid choice for the room. Mix side and head chairs. You can do that with colors, style, or design. So, buy beige or brown side chairs and two yellow head chairs. The room will be more vivid and stylish.
Choose a design
Dining room chairs are usually designed in three categories: high-back chairs, Windsor chairs, and Parsons chairs. High-back dining chairs are a popular and common choice in many dining rooms. You can find them in different styles.
If you like to combine modern and classic, then a Parson chair is perfect for you. It defines clean lines and they are usually armless.
Windsor chairs are not so popular as other designs, but they are excellent for country styles. The seat is made of wood.
Trendy colors in 2022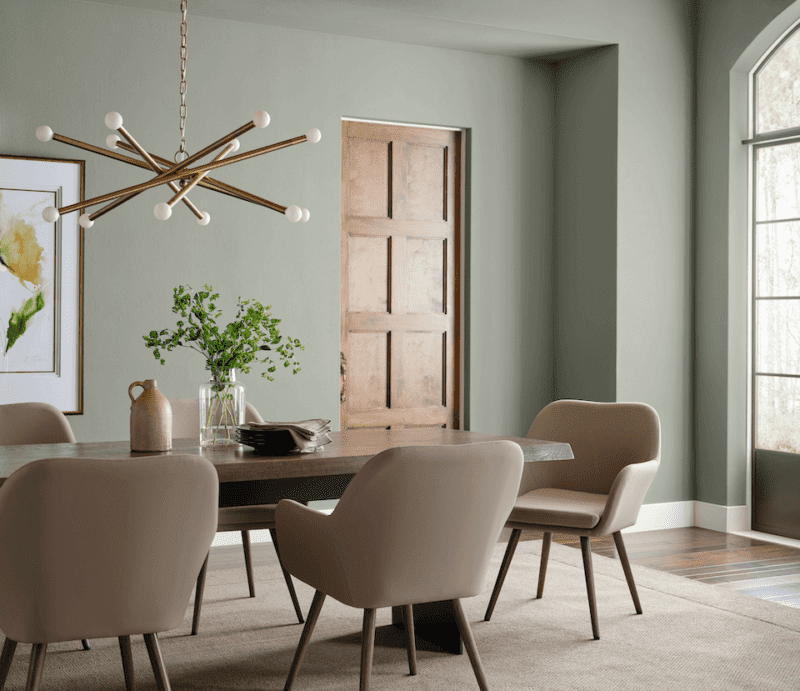 You cannot go wrong with neutral and earth colors. Neutral tones are always trendy, so the same case is in 2022. Bright colors can implement the room and make it cozier. As we mentioned before, you can mix two colors for your dining chairs. Mix neutral and bright colors and you will get a stylish room.
Should I match chairs with a dining table?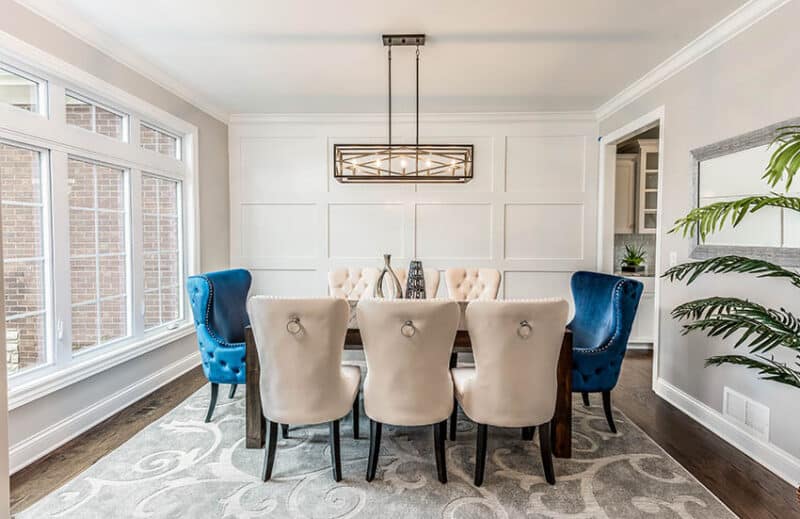 You don't have to match the style, colors, and design of chairs with a dining table. It's better to mix the colors. If you buy a black table, go with bright chairs, because if you match the same color the space will look monotone. But you need to pay attention to the height. You need to have enough space under the table and around you. The backs of the dining chairs need to be taller than the top of the dining table. The height difference should be at least 2 inches.
You can also match the furniture legs. If your chair legs are wooden or metal, match them with the table legs.
Your main goal should be to make the dining room stylish and comfortable.