How to find an ideal table for your dining room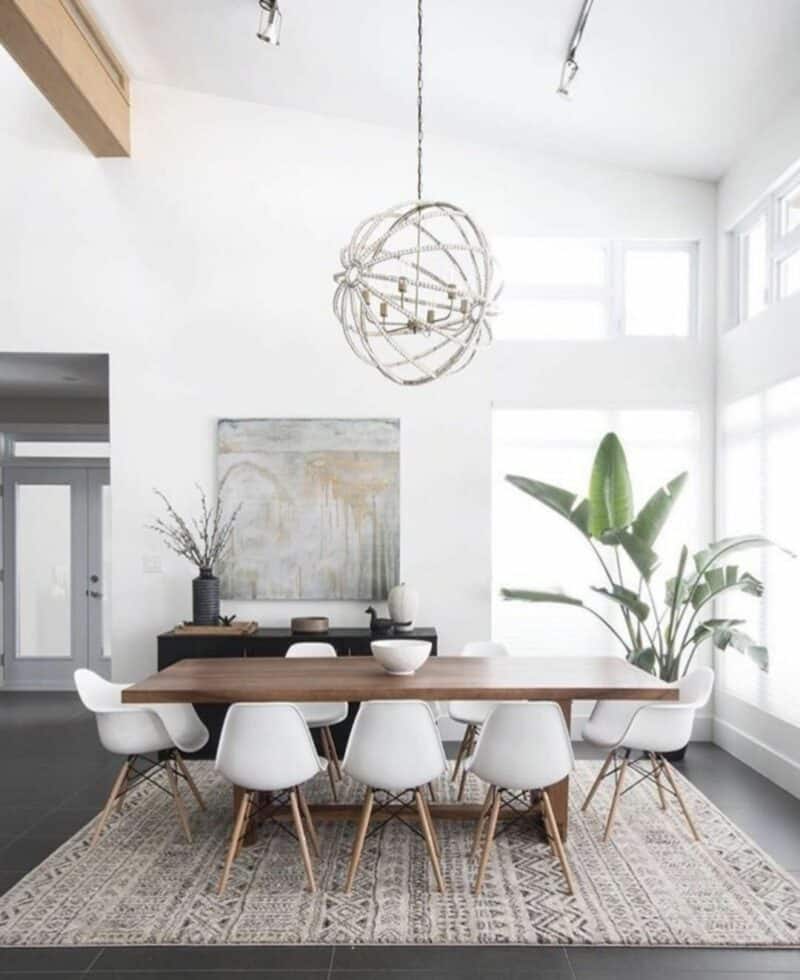 Dining room is a place where we spend time with our family and friends, talk and celebrate with them. We collect good memories there and the accent is to make this environment cozy.
You should find a suitable table regarding your space, especially if there is an open concept plan.
You don't know how? Don't worry, these tips will help you.
Measure the room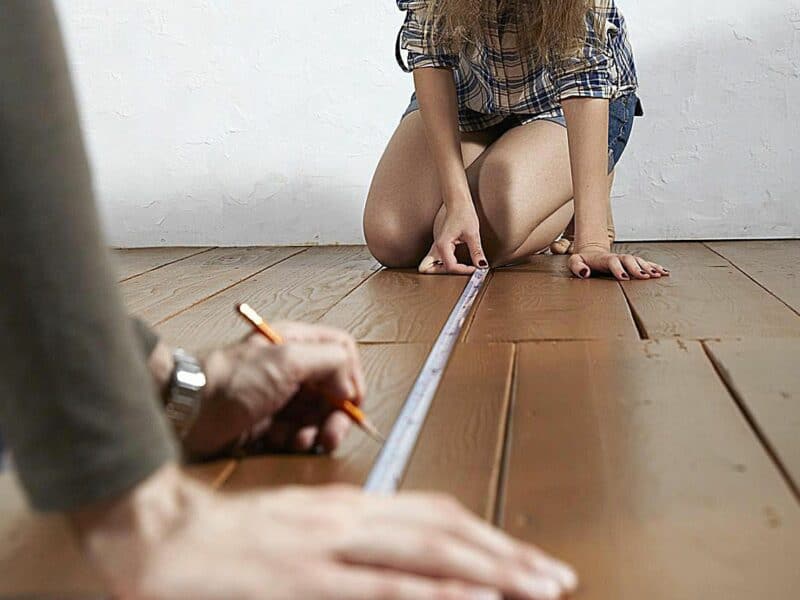 The most important thing is how big space is, so it's something that you must do first. This is major for separate and open concept rooms.
Measure the length and width of the room. Then you can make a plan where you can put a dining table. Despite the purpose, choose the size of the dining table. Do you need a table for two, four, six, or eight people? Recommended distance between the wall or furniture and the dining table is 36 inches. It can be flexible, depending on your room size.
Find material
Choosing a top material for a dining table is always on the list to consider. There are various materials that you can use for the table.
Wood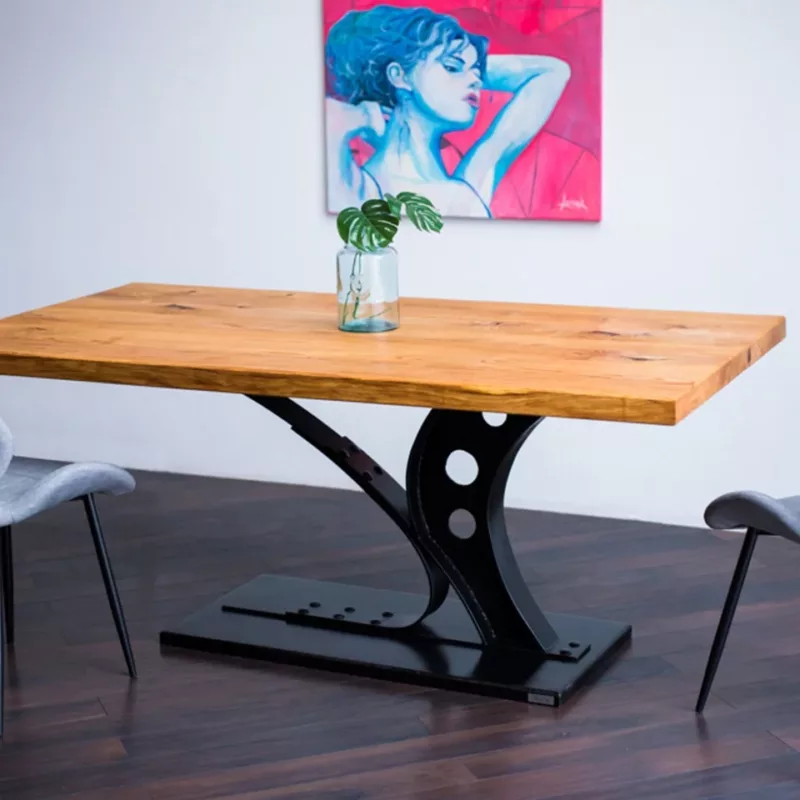 Wood is a common material for furniture, so it's common for dining tables too. Tables are usually made of cherry wood, walnut wood, pinewood etc. This material is resistible and long-lasting, so you can refurbish and save money for years.
Glass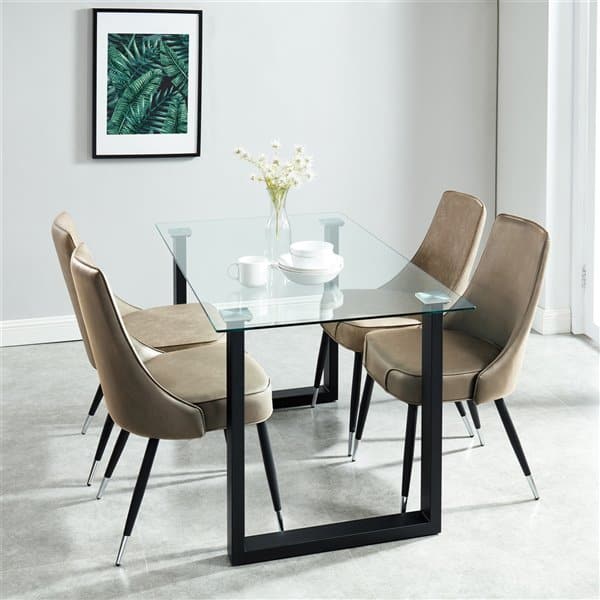 Glass-topped dining tables are more sophisticated and give that modern look.You can combine metal, wooden, chrome.finished, etc. base with glass.
Metal
This material is great because it's very durable and not easily damaged. Metal is usually cheaper than wood.
Table's shape
Choosing the right shape is essential for making a room spacious. https://www.luxdeco.com/blogs/styleguide/dining-table-shapes For large rooms it's ideal to have a rectangular table. You will have a place for more people for some special occasions. For small rooms, round and square dining tables are good. An extra tip for saving space is to buy an extended dining table, so when you need a bigger table you can have it.
Style and design
Now your taste is coming on the stage. Be careful with open concept rooms to buy and decorate the space in the same style. Depending on your taste, you can find: Industrial dining table, Mid century, Classic, Scandinavian, French provincial, etc.
When we talk about designs, you can find round, rectangular, square, extendable, outdoor.
It's good to combine style and design together.
Chairs and your tables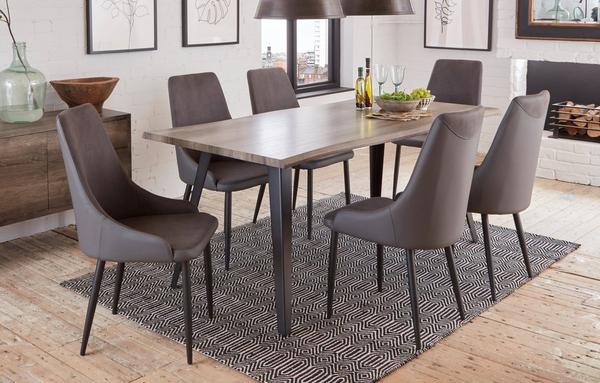 Once you choose a suitable dining table, it's time to choose the right chairs. You don't have to buy a set, you can buy a table and chairs separately. But it's preferable that a dining table and chairs are in the same style. Before you buy them, you should consider the height of the chairs and match the height with the table. It's recommended leaving 6 inches between each chair.
Common materials for chairs are fabric, leather and chrome or metal. Comfort is something you should consider before you buy chairs, so always sit on the chairs to feel the comfort.
With some decoration in it, your dining room will be perfect.