How to make a laundry room and save your space
We don't have fun doing chores, but it's a must-do job. If everything is well-organized it will be easier for you to keep it in order. Let's organize your laundry room and make doing the laundry faster and easier.
Utilize the height of the room
To save space in the room, install built-in cabinets from floor to ceiling. This is perfect to maximize space in the room and you can put a lot of things inside. Baskets for clothes can also be in those cabinets. This solution is aesthetically pleasing. A suitable place to do this is your hallway. Benefits are that you won't hear the noise of your laundry appliances, it will save your space in other rooms and you can put a lot of things in built-in cabinets, such as jackets, shoes, laundry products and storage boxes, towels, etc.
Close them with a cabinet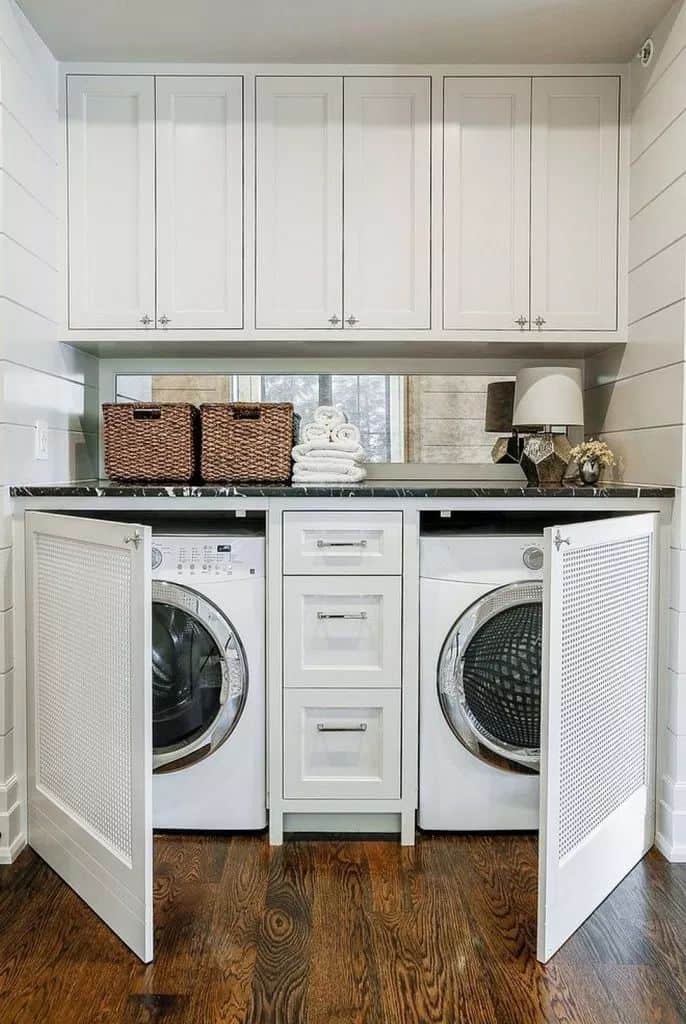 Another aesthetic solution is to close your washing machine and dryer with cabinets. It's also practical, because you can hide the washing machine and a dryer anywhere, for example, under the sink, or put them in a customized cabinet with a countertop. so you can use it for something else. You can put them in your laundry room, kitchen or even in a hallway. This is a perfect solution for small apartments.
Put your washing machine and dryer together
Even if your home is big enough, it's good to have more available space. In order to save space, stack your dryer on the top of your washing machine. How to do that? Use a stacking kit. Stacking kits help dryers to be securely stuck on washing machines. So, you don't have to worry about your dryer falling down.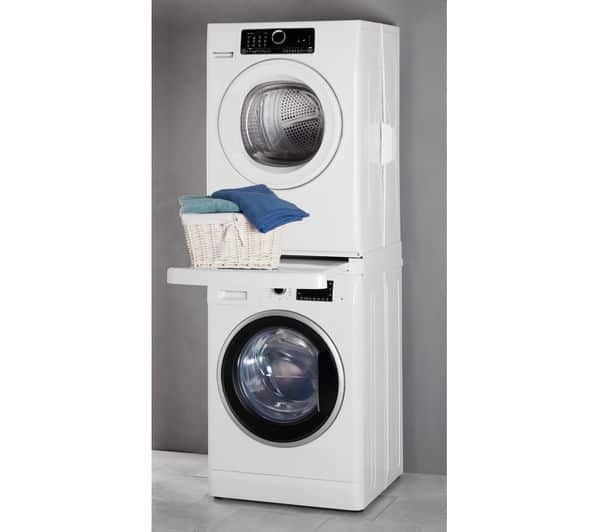 Pay attention to the model of a stacking kit before you buy it. Because, some stacking kits are compatible just for a specific brand, and that's usually the case for the same brands. Some brands offer stacking kits with a slide-out shelf, and you can use it in a variety of ways. When you organize your laundry from the dryer, you can fold it on that shelf.
At the end, you can hide them and install stylish sliding doors, or with a wooden door.The cheapest way is to buy a full length curtain.
Use the wall above washing machine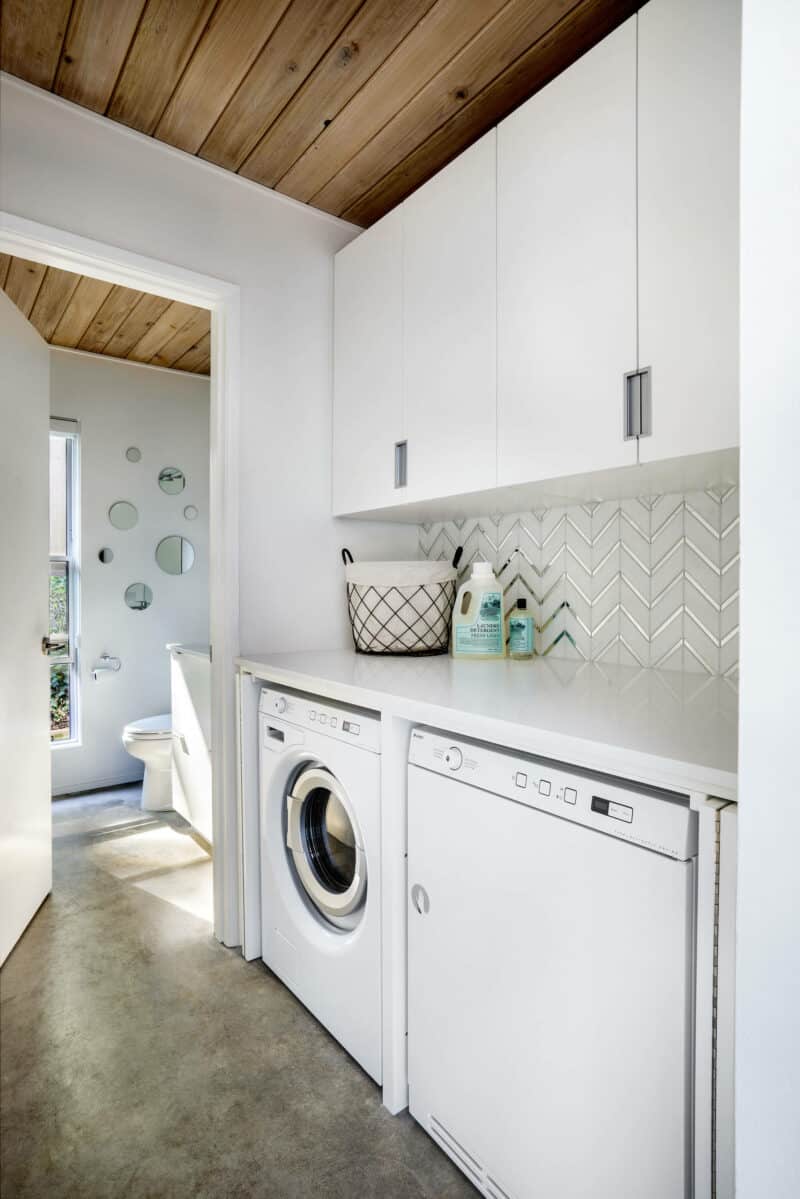 We usually don't think about the space above washing machines. Actually, you can use it very well. Put a wall cabinet on the wall above the washing machine and dryer. The wall cabinet is fantastic for organizing laundry detergents and all laundry products in it. The space will look more tidy and well-organized.
Wall shelves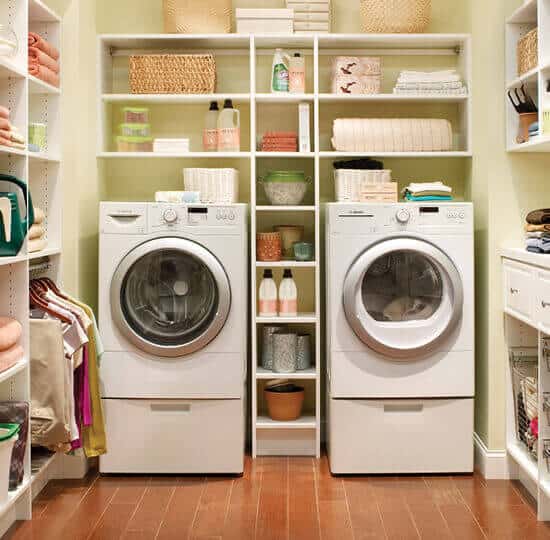 Install shelves on the wall and use them for storing your laundry, appliances and laundry products. You can put boxes and separate your laundry. One box can be for white, another one for black, and the third one for colorful clothes. Buy tag marks and put them on the boxes, so the process of choosing the laundry will be much faster.
All these tricks can help you to make a perfect, practical and well-organized laundry room. Make doing the laundry easier for you.