Which living room style would you pick? Pick Elegance, Industrial, Minimalism, Urban, Nordic or else
A living room is the most used room during the day. It's a room where we welcome guests, watch movies with our family, or relax reading a book. Since this room is the center of activity, it requires a design that is functional, beautiful and where you feel comfortable We will present you several interesting and trendy styles which are very different, but you have to make a desition on your own and decide which style suits your personality.

Black-white elegance
Timeless black and white combination will look exquisite if you add some unique lamp, color one wall gray and put some artistic picture or frame a poster.
Minimalism in color
One of the main postulates of minimalist design is to create an open space. This living room has a simply centered coffee table and furniture lined on a light green background which gives a feeling of openness.
Industrial style living room
Not everyone is interested in conventional floors, walls, and patterns that traditionally indicate a comfortable home. In fact, one of the best ideas for a modern living room is converted industrial space in the playroom. Concrete, imitation concrete, solid materials, and black decoration. For contrast, choose red, white and green.
Resting in colors
The Much modern living room is with saturated colors, but not this one. For those who love the colorful and vibrant colors, will embrace this design.
Modern California
Light blue, green and white represent water, palm trees, and white sand, which every year attracts tourists from around the world. Aesthetics that makes you fresh throughout the day, giving you the feeling like you're on the ocean shore.
Classical black and white
When it comes to the classics, there are few colors that can achieve the effect of a black, white and gray. This design is perfect for a small living room in which can enjoy both, families and single people.
Urban rooms for singles
One of the best ways to create a colorful, men's living room is to choose darker colors for walls and vibrant shades for details.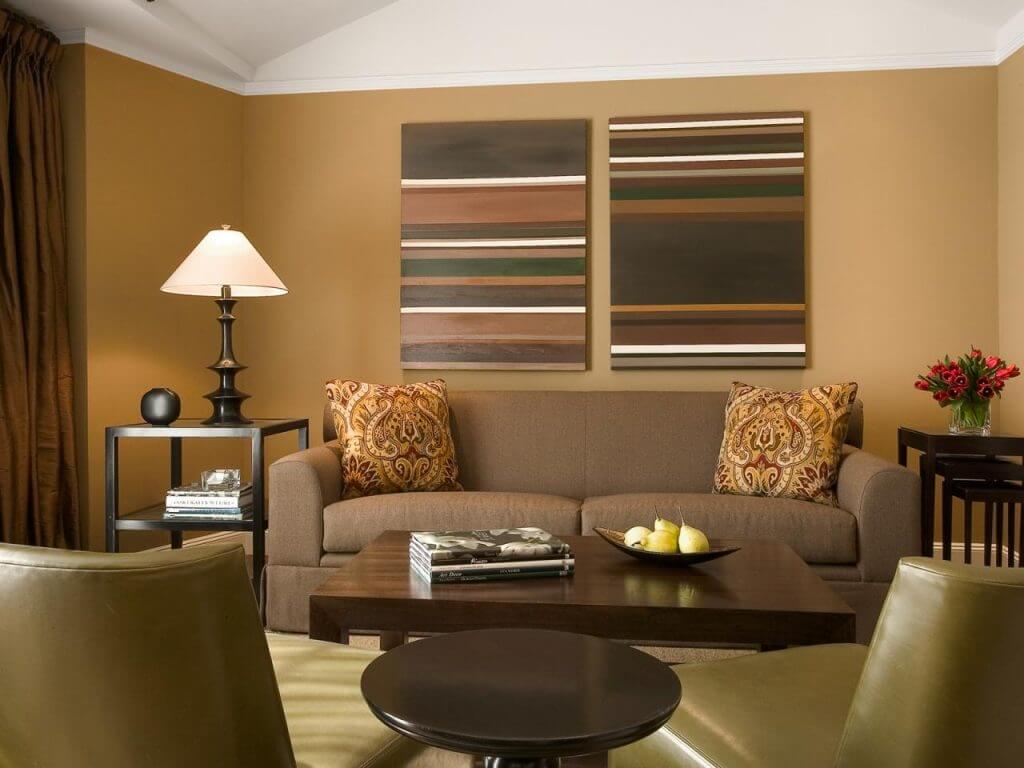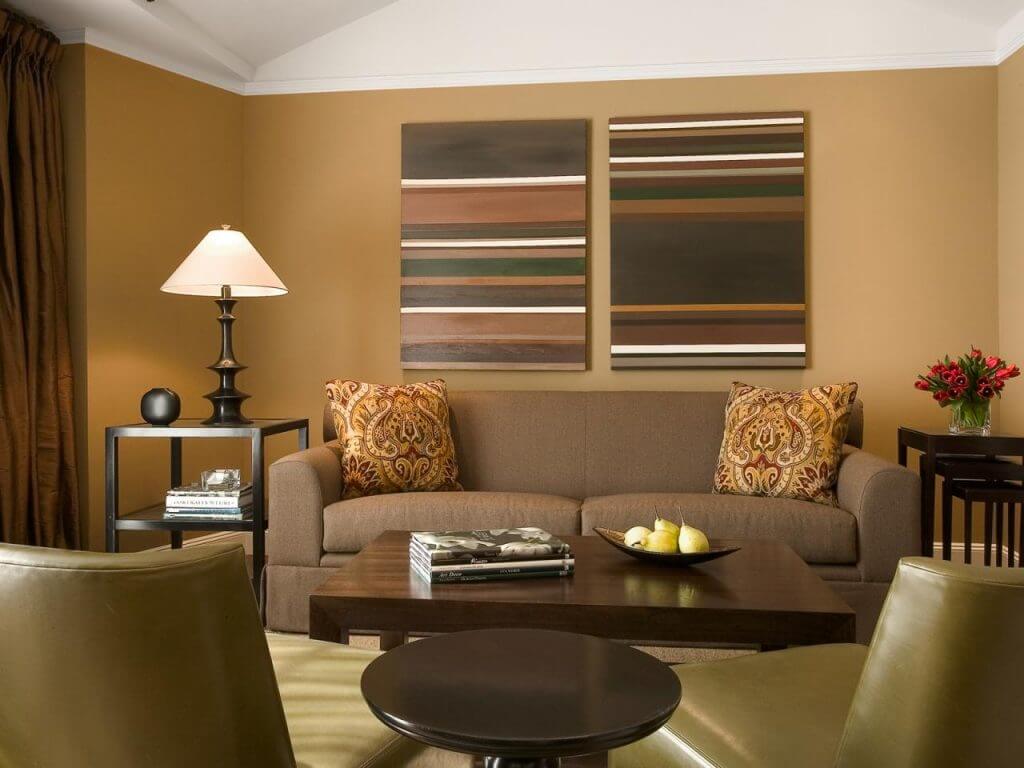 Living room in dark colors and with bright details
Nordic living room
Typical Scandinavian minimalism: Materials made of stainless steel, natural wood flooring, smooth walls and the minimal touch of color to emphasize.
Cozy and fun
For every classic or modern design, there is an alternative and that is creating a space that is perfect for watching TV and entertaining guests. It is precisely this design.
Pure purple
Excellent modern design requires clean lines and smooth shape. This is what provides this design.
So, what is your favorite?