Everything you need to know before you build a patio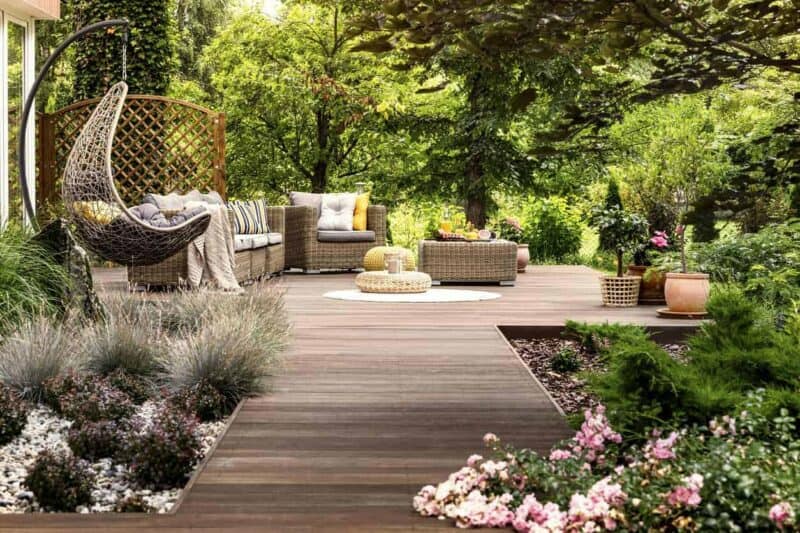 Having a backyard offers many benefits to the family. Despite maintaining the garden because of cold weather, there are many outdoor activities for sunny days. You can make the space look like a paradise. Make a perfect spot for your family and you, building a patio. With these tricks, you will make a splendid spot in the backyard.
What is a patio?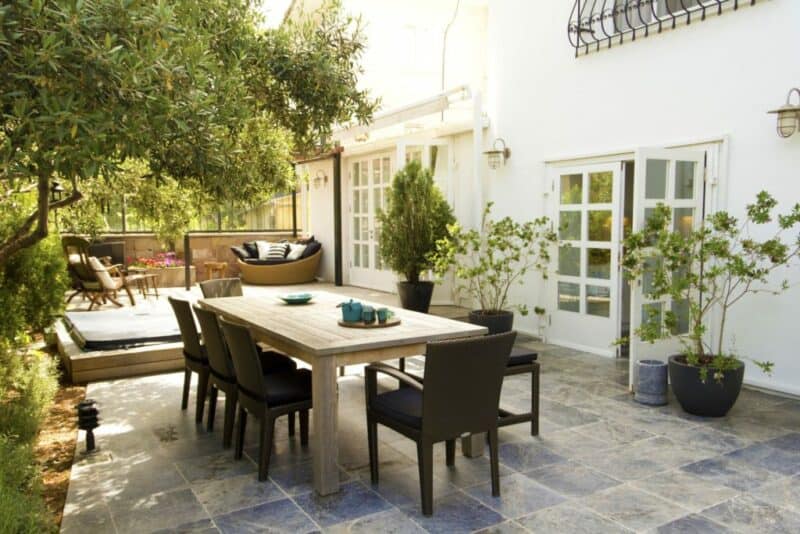 A patio is a Spanish word and means a courtyard of a building or a house. It's usually in the back of a house. It's interesting that a patio can be attached to the house, or you can build it close to the house. A patio is used for placing a table and chairs or a sofa, making a barbecue there, and chilling.
Find a location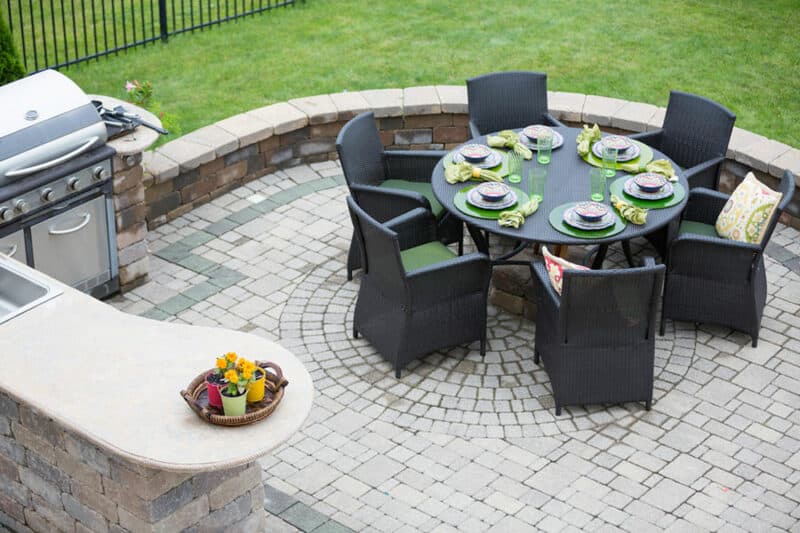 To make everything perfect, start with finding the right position. Before you decide, think about the purpose of the patio. If you want to use it for dining or cooking, it's better to place it near the door. This spot is perfect if you want to use the patio as a high-traffic area. Have in mind that it will affect the rest of the space. It will change the look and space. To make a private area, place it farther from the main door.
Do you like sunbathing? If your answer is yes, your perfect spot is a south-facing patio. This is a common choice. An east-positioning patio is good if you want to have the sun in the morning.
What is a good size?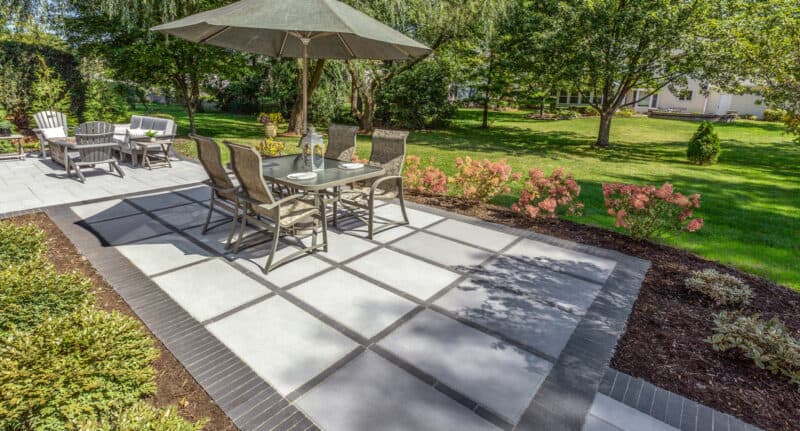 It's important to make a balance in your backyard. Make your patio comfortable and big enough for every person there. Otherwise, let enough space for other amenities outside.
A golden rule for the patio is to have 25 square feet per each person on the patio. All pathways should be 3-4 feet wide. If you want to know how large it would be, mark the area. Use chalk or a rope and mark the planned area. You will get an image and see if that fits your backyard.
Pick the most suitable material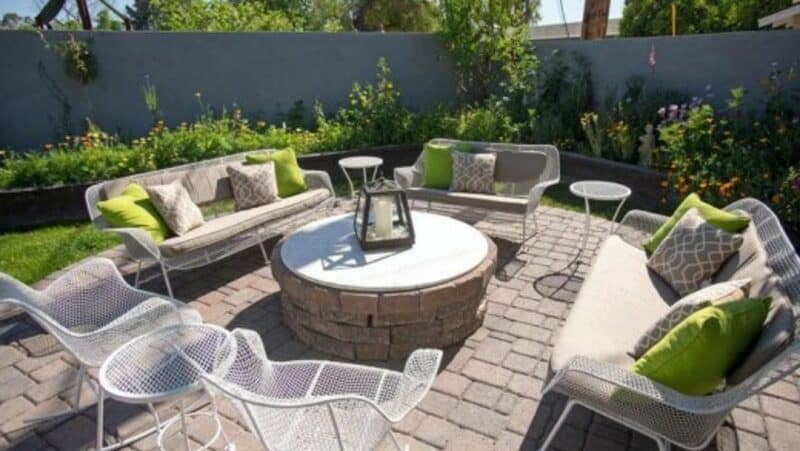 As the patio is an outdoor area, pick material carefully, because of weather conditions or if the ground shifts can affect the patio. A common material is concrete. Concrete is affordable, good for maintaining, and durable. Gravel is also a great option for the patio. It's affordable, and it has a natural appearance. If you want to get a classic look, choose bricks. They are great because you can arrange them in various ways and patterns. If the brick would damage in winter, you can replace just that one. But, they are tough to maintain.
It's time for lighting ideas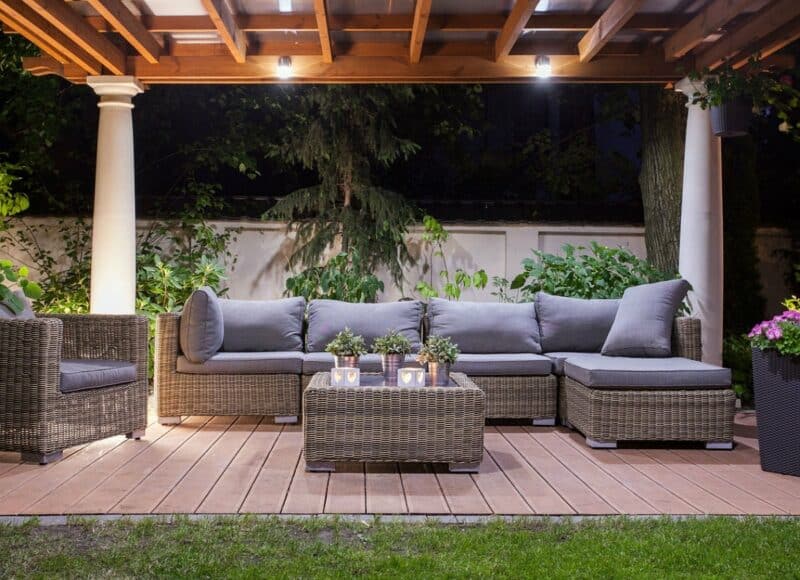 As you will enjoy the outdoors at night, especially during the summer months, it's essential to find good lighting.
-If your patio is covered, buy a nice pendant with a standard light bulb which is recommended for the outdoor space. The best and relaxing light color is soft white. According to the patio size, choose a proper pendant. Make your space more beautiful with a stylish pendant.
-For eco-friendly places, solar lights are a perfect solution. You will also save your budget. Find a suitable and bright place for the panel, and enjoy it on the patio at night.
-Arrange landscape lighting around your patio. You will get a warm and romantic look. You don't need wiring for them.
Arrange your patio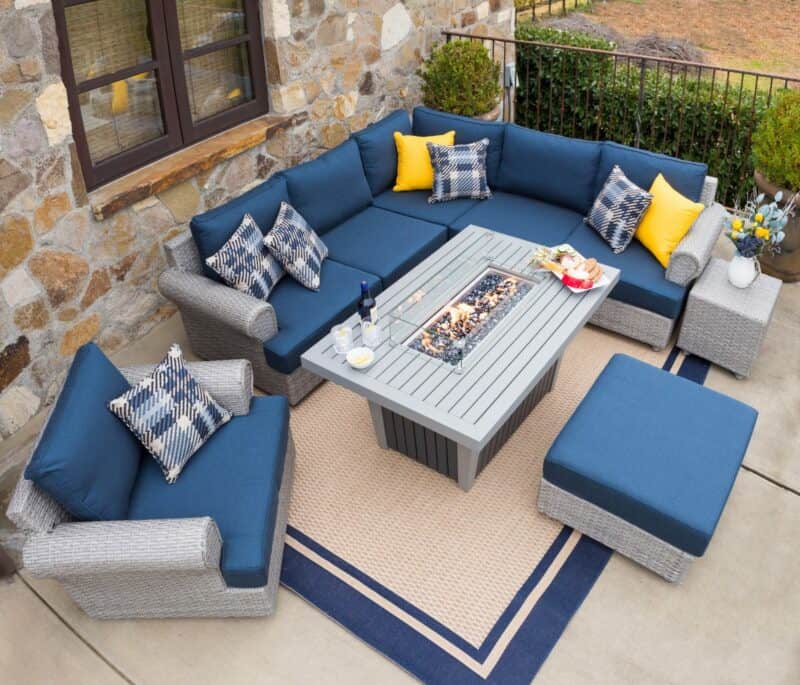 Now it's coming to the best part. Organize your patio and place furniture in the right place. If you want to make a dining and cooking area, place a dining table and chairs. For relaxing moments on the patio, a comfortable sofa or lounge chairs are a perfect choice. Arrange them at the focal point, but first, choose what it will be. Think about what you want to have a perfect view while you are sitting on the patio. Maybe you want to look in front of you because there is a beautiful tree or you want to gather with your friends.
Decorate your patio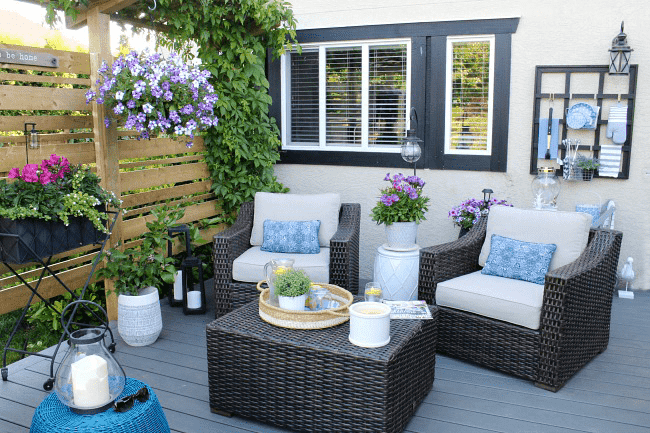 Adding some decors on the patio will implement the place and give a personal signature. It's always preferable to place a plant. Choose some cushions and decorate the furniture with them.
A nice vase with flowers will give a pretty and nice look to the area. For large patios, a swing chair with some colorful cushions inside can look gorgeous.
Make a natural wall. Hang pots in different shapes or colors on the wall with plants and you will refresh the space.
If you want to change the look of your patio and make it more vivid, tile the floor. Choose carefully the right model of tile which is good for outdoor conditions and it's durable. It's also important to mention what material is used for the patio.
Now you are ready to make a perfect patio and decorate your backyard.