History of the living room
Living rooms represent a central hub for most families. From entertainment and relaxation, to simply having a conversation with our friends and family members, living room is a safe space for many of us. That's why it might be surprising for you to hear that living rooms are relatively a new thing.
Humans are social creatures and family-oriented homes had existed for centuries. So, how come it took living rooms so long to come about? Well, short answer is that only fairly recently people started having disposable income and free time, mostly thanks to industrial revolution and then, subsequently, better working rights. Anyway, with more time and money, people started thinking more on how to make their living spaces more enjoyable and pleasant. The result was – a living room. But, we are getting ahead of ourselves…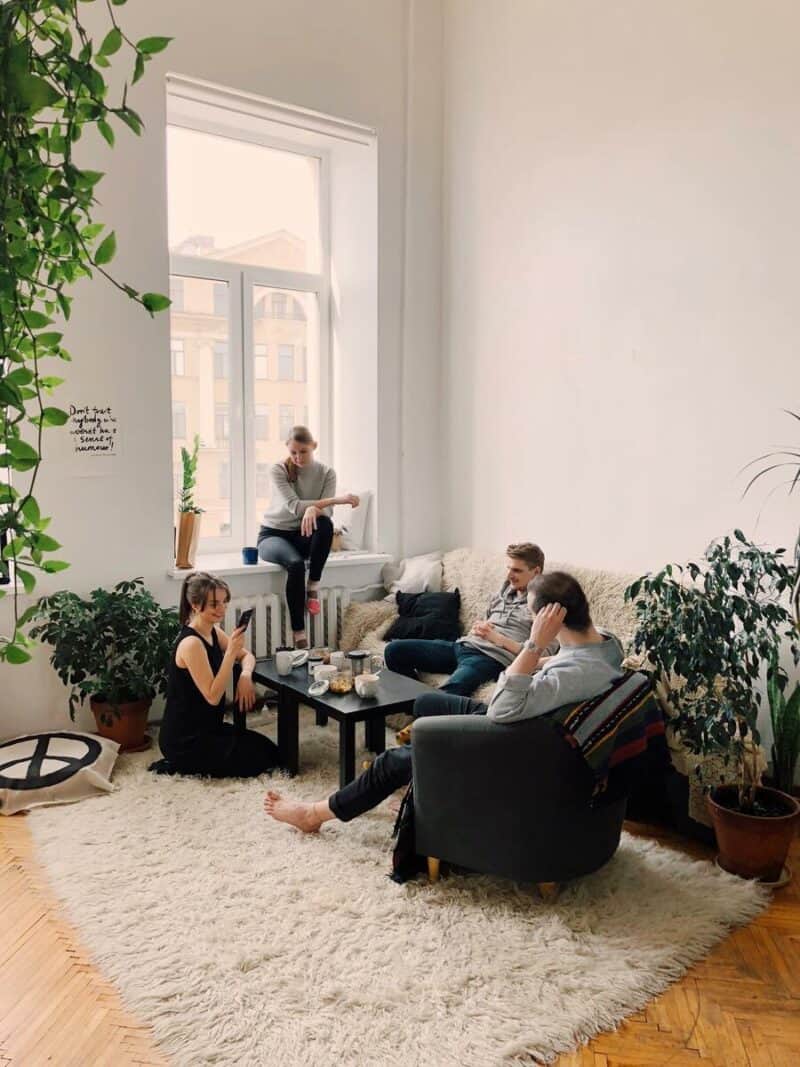 First evidence of humans decorating interiors of their dwellings comes from ancient Egypt, but closest to the concept of a living room (from the western perspective, at least) dates to the Renaissance period, from the 15th and 16th century. Renaissance movement invigorated culture, science and art in Europe. Some elements of the indoor decorations for the time were wooden floors, Turkish rugs and palace-shaped wooden cabinets. Attention to geometry and symmetry created a sense of harmony in Renaissance homes. A few centuries later, Baroque and Rococo were all the rage, characterized by lavish decorations and exotic materials. Imagine French castles from the 17th and 18th century, during Louis XIV and Louis XV's Eras, respectfully. Popular materials included ivory, marble and tropical wood. The accent was on opulence, lavishness and affluence.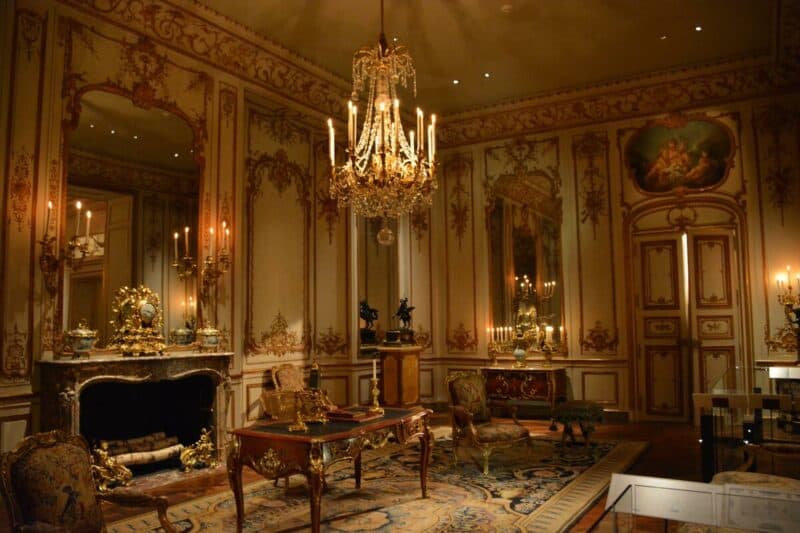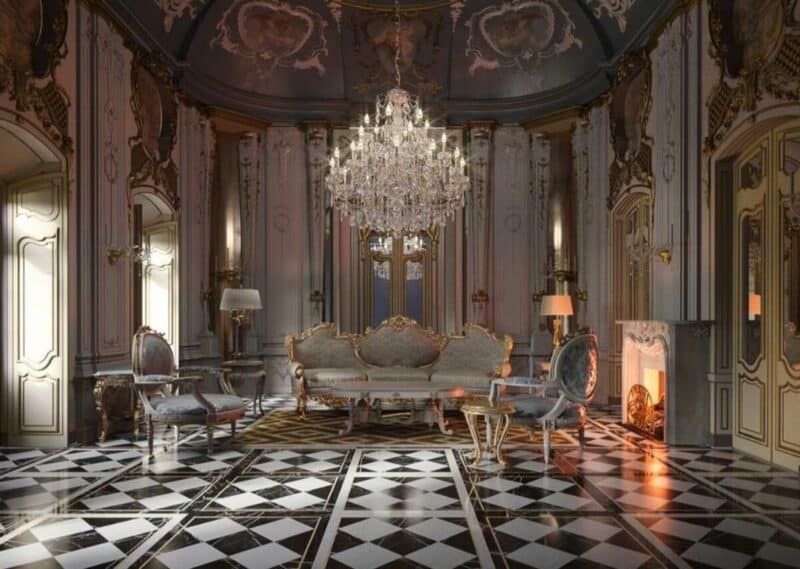 Neoclassicism comes next. Rediscovery of Greek and Roman styles brought the abundance of column-shaped lamps, wall paneling, and fireplaces. Colors were quiet and mild. Mathematical precision and straight lines dominated the design principles of the time period. Later in the 19th century, Arts and Crafts style became popular in England and the United States. Rooms were decorated with simplicity in mind. High quality wood, leather and brass were used. All that brown colored chunky wood made the spaces darker, and all that simplicity and often exposed joinery made them seem sturdy and functional.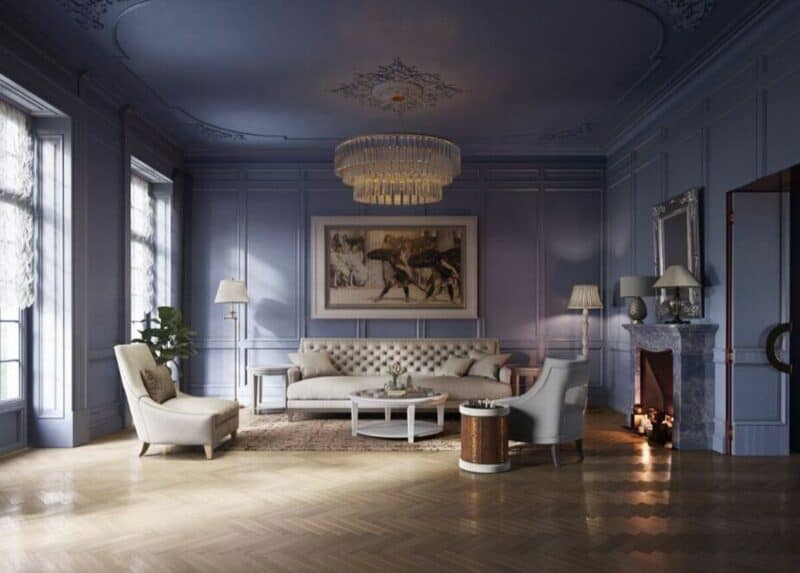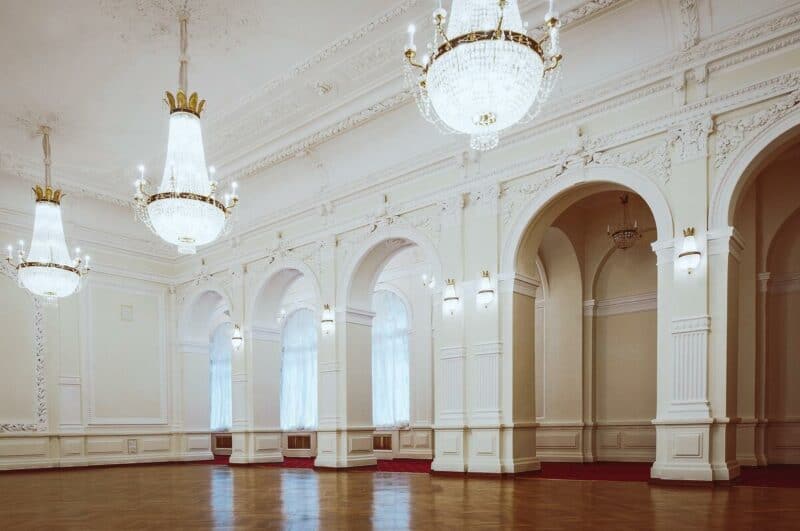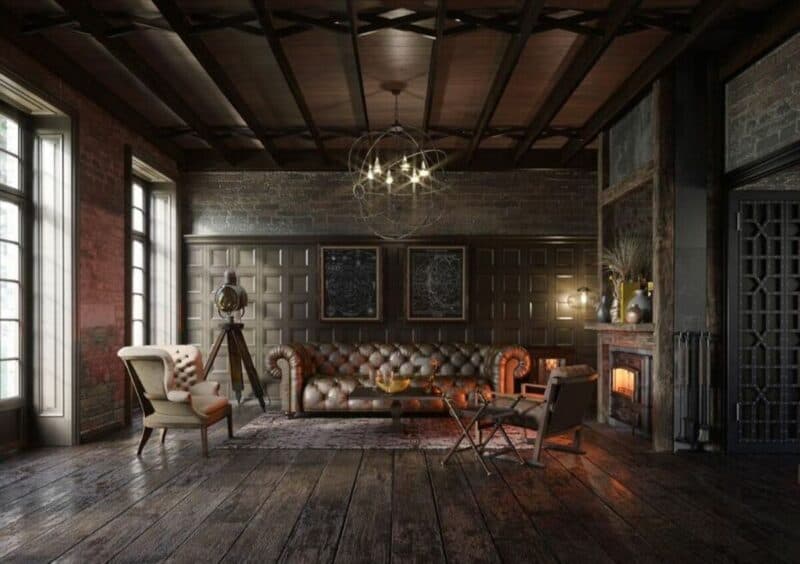 Please note that everything we talked about so far was usually only affordable to the very rich. Homes of the poor were just basically operational throughout history. That was about to change in the 20th century, as more people started having more resources and leisure time to think about on how to arrange their homes. So, back in the early 20th century, a lot of people had rooms called parlor, receiving room or drawing room, depending on a person's class, status, wealth and location. These rooms are considered to be ancestors of modern living rooms. They were used to show off family's best décor, items and furniture. Usually, parlors (or receiving rooms, or drawing rooms) were not used, unless guests visited for dinner or something like that. Popular decoration at the time was in Art Nouveau style.
Combination of handcrafted and industrial techniques were not cheap, but it was beautiful. Fittings and furniture were lavish and modern and designers used lively, luminous colors.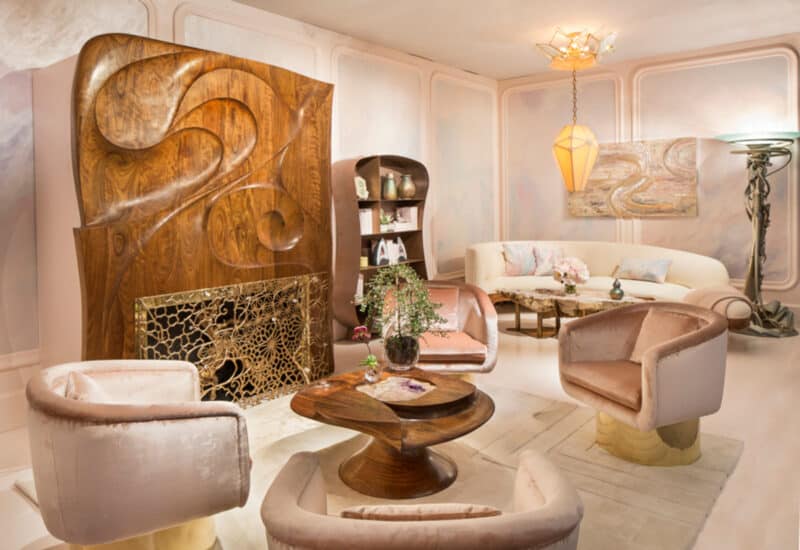 Then, things took a darker turn. During World War 1 a lot of people lost their lives. After World War 1, Spanish flu killed even more. Not being able to bury bodies quickly, a lot of people kept bodies of their loved ones in unused parts of the house – most commonly parlor, since dinner parties for friends and extended families were not practiced during these grim days. After all that death and misery, things started to brighten up. It started to feel bizarre to call these rooms "death rooms". It was a time to return to normal life of happiness and social life before the war and the pandemic, so death rooms changed their name to – living rooms.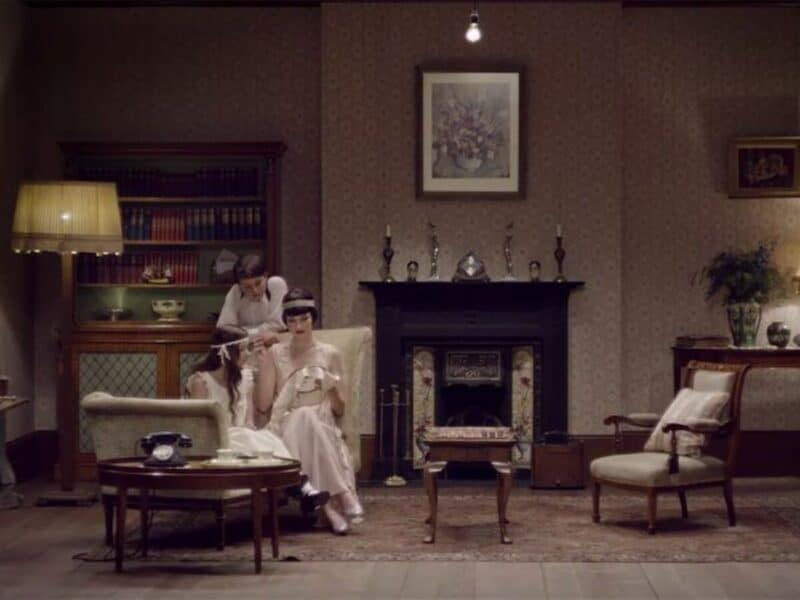 During the roaring twenties (and beyond), it was popular to decorate homes in Art Deco style. Home decoration professionals were obsessing over geometry, movement and dynamics of the machines, and symbolism and materials used by ancient cultures. The idea was to create a sense of extravagance by using a lot of different materials, such as stainless steel, aluminum, stained glass, shiny, lacquered wood, leather and even jewels. On the one hand, there were a lot of bold straight lines through wood panels, mirrors and picture frames, and on the other hand, there were an oval shaped couches and chairs, for example. Basically, everything was crammed together and people liked it!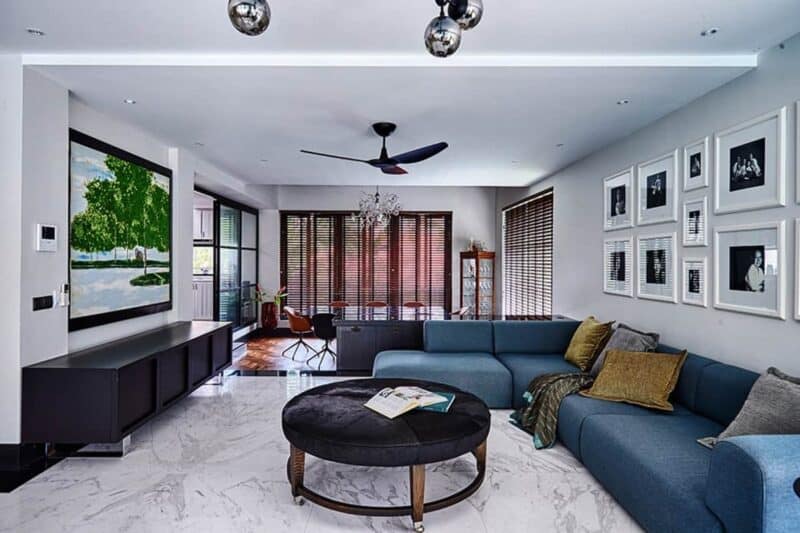 After the World War II, slowly but surely, television set took the center stage in the living room. In the '60s, over 90% of American households owned a television set. Everybody gathered around TVs in the evening in their living rooms. This was an era of Modernism, which means that other popular items in the living rooms included couches, armchairs, coffee tables – all the familiar items from the contemporary era. Used materials were natural, notably wicker, bamboo and, of course, wood.  Another very popular decoration was a lava lamp.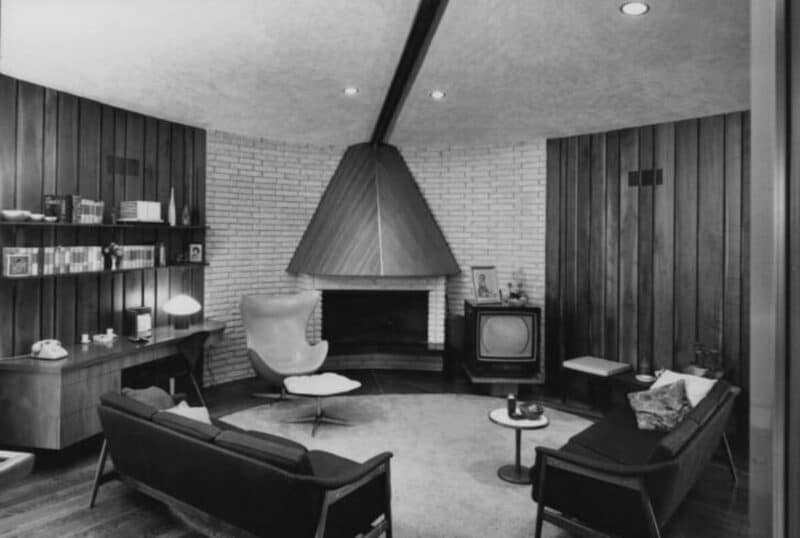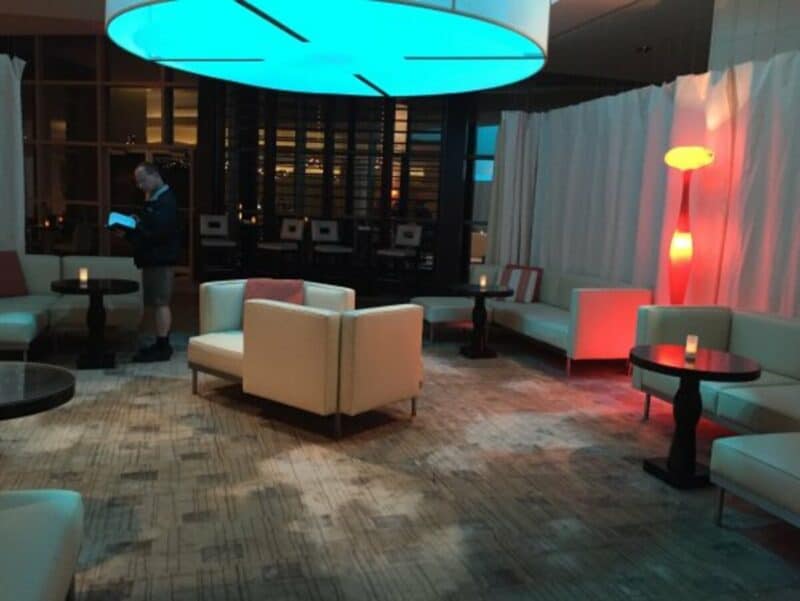 In the last 20-30 years, urban population grew in a rate never seen before and that trend is likely to continue. With less and less space, there is a tendency to merge a kitchen and a living room. On the other hand, those of us who do have plenty of space, and who can afford it, prefer giant, swooping areas, with the purpose of serving as multi-purpose rooms. There is a balance of formality and informality. Polyester or leather sofas are nicely located to provide an optimal view of the flat TV screen.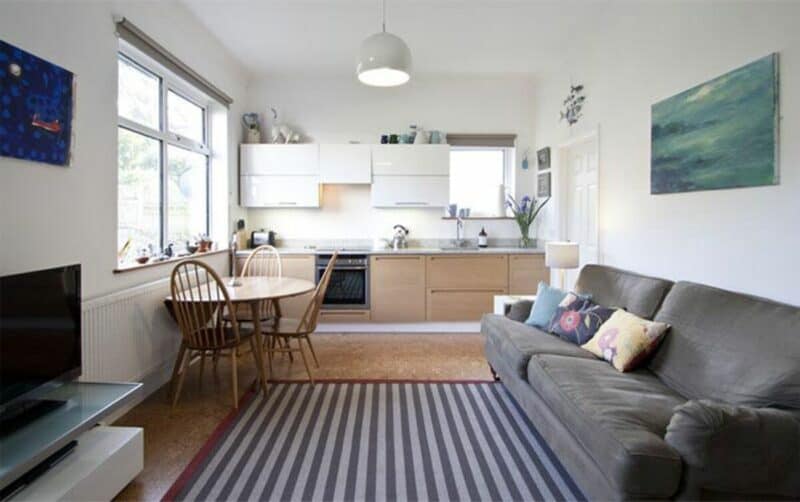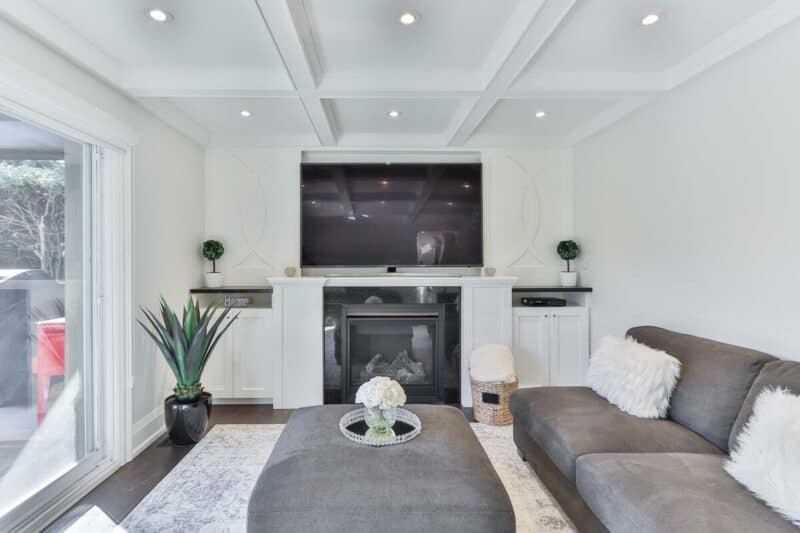 Today, we use our living rooms to spend time with our friends and family. We watch movies, news or online videos, we play games, or we take a nap in a comfortable sofa after a long day, and that probably is not going to change. But, what is the living room of the future going to be like? Well, nobody knows for sure. All we can tell you is that some predictions from the past seem hilarious today, in hindsight, which is why we'll not dare to foresee anything. So, for now, we hope you enjoyed our little history lesson of the living room.