Tips and tricks for using the shelves in your rooms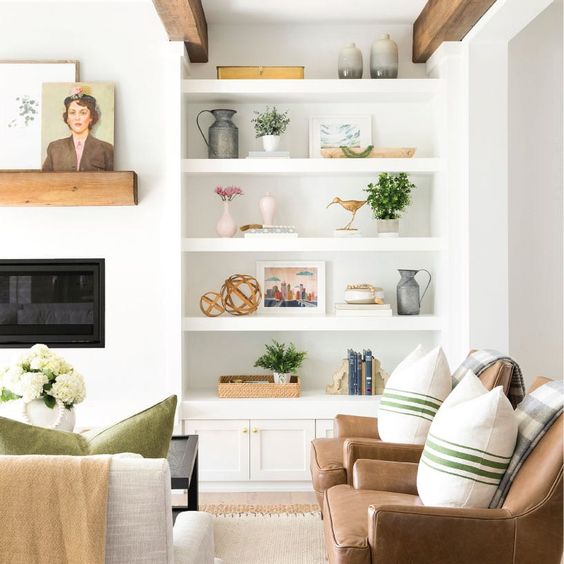 When we put shelves on the wall, we think it will be for decoration. But, sooner or later, they become a spot for storing unnecessary things. To avoid that, meet yourself with some tips and tricks.
Besides the main purpose of the shelves and that is decoration, another important purpose is also functionality.
We want our shelves to look nice and decorate the room with them, but we also want to use them to keep our important stuff and save space.
Using the wall for building shelves we will save space, and the room will be more functional.. People usually keep books, frames, accessories, and clothes on the shelves.
Types of shelves
Depending on your purpose and taste, you can find a proper shelf for your room. There are various types of shelves.
Built-in Shelves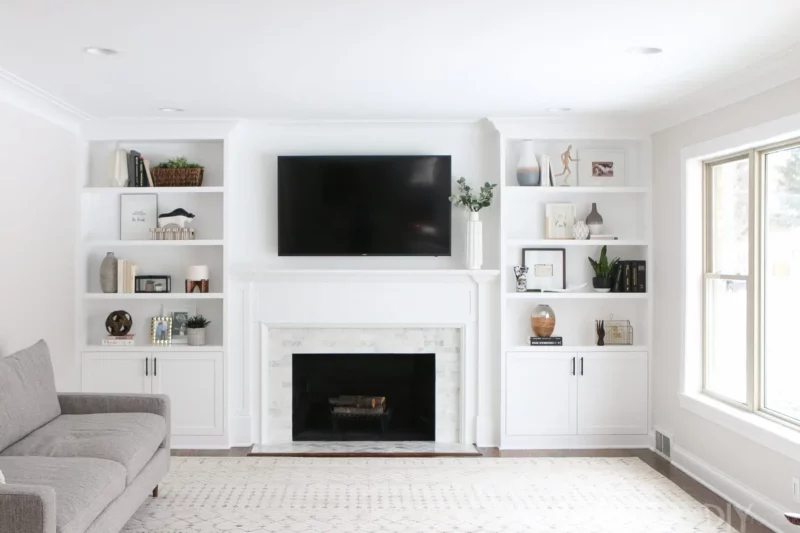 Built-in shelves are a common choice because they are so functional. They will save your space and they are simple to build in every empty space of your home.
They are magical because you can put them in different spots. They are good to build-in the wall above the toilet, above the fireplace, in the kitchen, or anywhere you have an open space.
You can make them in different sizes, widths and depths. Built-in shelves can be built with specific measurements, otherwise there are different dimensions in a shop, too.
Fixed Bracket Shelves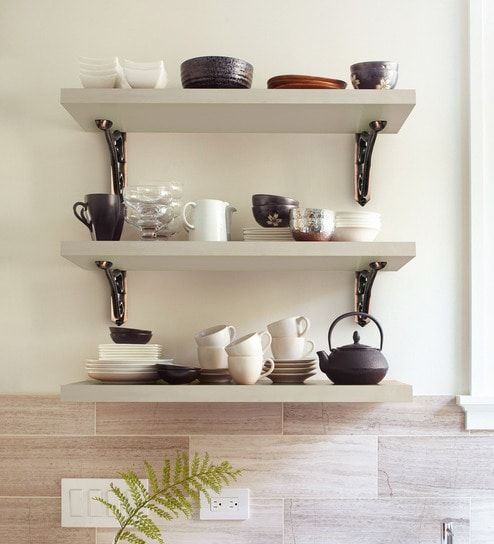 They are probably one of the oldest types of shelves, but they are still a popular and common choice for many homes. Brackets are fixed on the wall or some other space and they are usually made of metal. Different fixed bracket shelves exist, so anything you fix on the brackets. It can be bookshelves, cube shelves, or open storage shelves.
Corner Shelves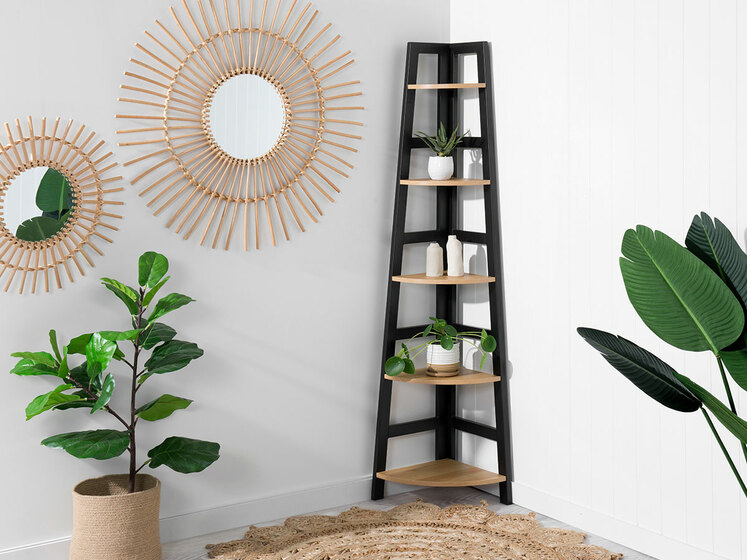 Corner shelves can look very nice and be very functional too. You can put them in your wardrobe, pantry, living room, or even in the kitchen. It is functional because you can use the corner of the room and organize many things there. It's good for organizing spices or some jars and cooking will be easier and without mess, because all you need is in the corner.
They can be fixed or adjustable.
Floating Shelves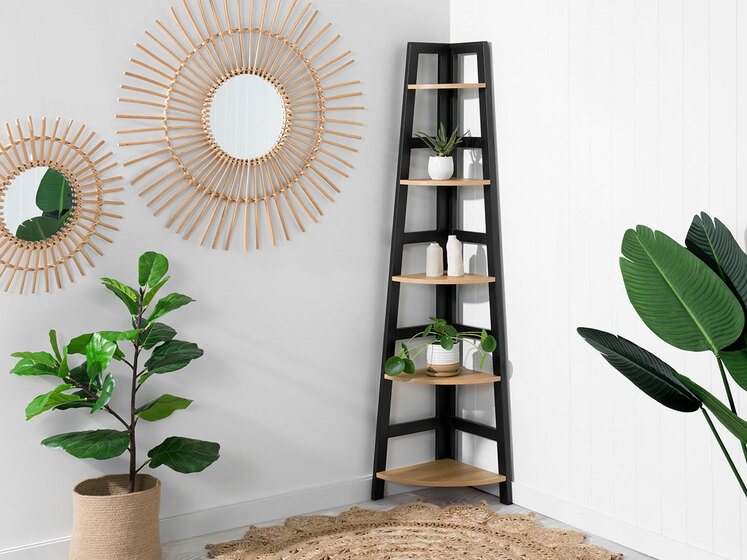 They got the name "floating shelves" because the fundamental characteristic is that nails and all fixing equipment hide in the shelves. It gives us a sense that they are floating.
Floating shelves can have an aesthetic influence in the room How? Play with their shapes, colors, size, and adjust them to the interior design of the space.
Free-standing Shelves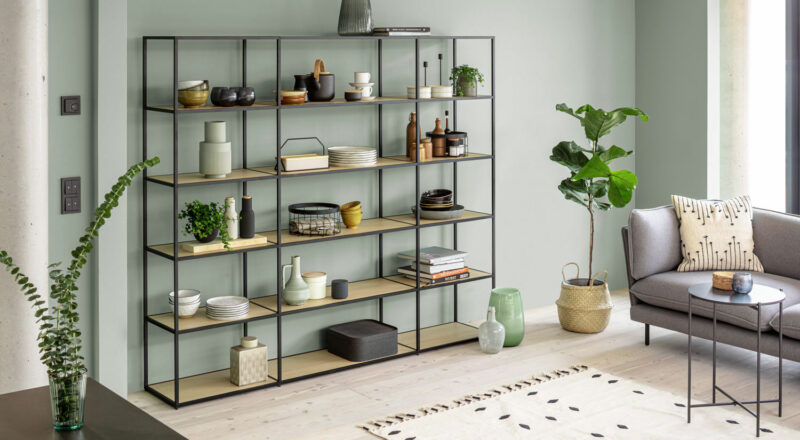 This is worth mentioning because they are very practical and an economic solution. Shelves are not so expensive and you can move them anywhere in the house. They are great for different purposes. Put them in the bathroom and store your towels there. You can use them in the children's room for their toys. It's also good for a hallway.
Find a suitable material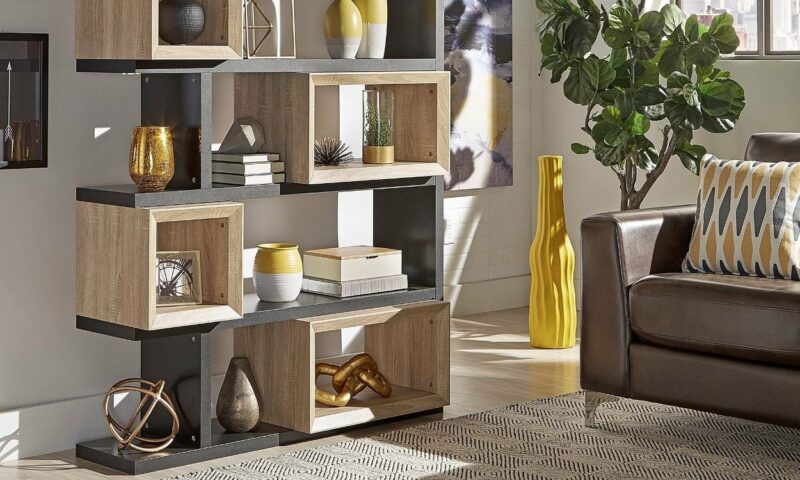 Different materials are fit for shelves. The best and common choice is wood. It's the strongest material and can carry heavy things, especially plywood and solid wood. You can also build shelves made of metal, glass, MDF(Medium Density Fiberboard), or chipboard.
Shelves should be thick ¾. That is a standard size.
Organize your shelves in your rooms
Choose the color
Start with choosing the primary color for your decorations and stick to the plan. The best way is to choose some neutral colors so you can play with them and combine one or two colors. It should connect them with the rest of the room.
Pay attention to height
If you put your accessories from smallest to tallest, it won't look nice. Mix their height in distinct order. Use your imagination and create a cute group of candles, books, etc.
Put them in the group
Depending on the size of your shelves, you can mix them in different groups. If your shelf is small, make a group of 3 different objects. You can decorate them vertically and horizontally.
How can I decorate my shelves?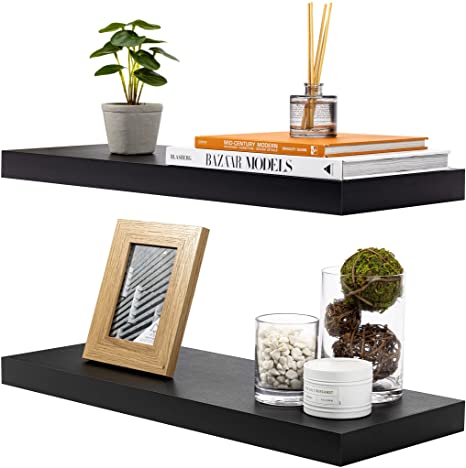 There are plenty of ideas on how to decorate shelves in your rooms.
Candles are very trendy, so you can find various models in different styles. 
Plants are always a good idea because they refresh the space.
You can put some books on your shelves.
Picture frames will make the room prettier and give it the personal signature.
Vases, baskets, and some vessels are always good if you have enough space.
Organize your shelves well, because they can implement the room nicely.